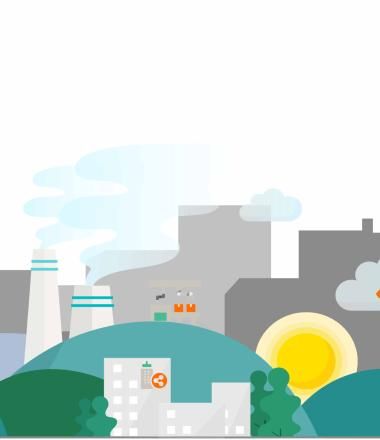 Theme 1: Social Awareness
Theme 1: Social Awareness
Context:
Every day the air we breathe is getting more and more polluted. Caused by rapid industrialization, urbanization and other environment-unfriendly practices, the air quality in the places we live in is getting worse. Just in the last 3 months, the 12 highest methane emission rates detected this year by Kayrros SAS have occurred over Bangladesh. And it is all of our responsibility to do something about it.
There are many projects and initiatives being taken on by private companies, development organizations, civil society organizations and even responsible individuals. But most of us are still in the dark about what we can do and how we should do it.
What's needed right now is mass awareness that connects people at the community level. And this calls for youth-driven innovative solutions to make the information sent out to and easily available for the general population.
Objectives:
The core objective of the teams who pick the 'Social Awareness' theme is to come up with innovative ideas on how to raise awareness among people about air pollution, its effects, how air gets polluted and what we can do about it.
The Idea should involve the overall plan, tools/channels/processes involved.
Guidelines on how the content would be sourced and vetted.
A process that makes it user-friendly on both ends.
Descriptions on who should be using this to send the information and who are the intended recipients.
What the ideal usage scenario would look like.
References:
Mysterious Plumes of Methane Gas Appear Over Bangladesh - Bloomberg Green -
https://www.bloomberg.com/news/articles/2021-04-07/mysterious-plumes-of-methane-gas-appear-over-bangladesh