We here at World Vision are excited about the upcoming Comparative and International Education Society (CIES) conference in Washington, D.C. Our education experts will join with other industry leaders and professionals, students, and key global education stakeholders to understand and better address educational issues, trends, and policies impacting children, families, and communities worldwide. CIES members represent more than 120 countries across the globe and include representatives from academic institutions, research institutes, schools, federal and international agencies, non-profit organizations and associations, and businesses.
At this year's conference, attendees will focus on improving education for a more equitable world. World Vision's education experts will be featured on more than 15 panels, sharing learnings, innovations, and much more. Join us. Follow us on social media as we post updates on key happenings, connections, and/or learnings throughout the conference. 
World Vision Panel and Paper Representatives and Sessions
World Vision Impact - Every Child Deserves to Learn
World Vision's goal is to see every child experience fullness of life. Learning to read is critical to achieving that because literacy unlocks human potential. 
Our high-quality and impactful education programs/approaches work.  
World Vision is a leader in the innovation and scale of education technology (EdTech) to increase literacy outcomes for children in low-resource contexts. 
As a founding partner of All Children Reading: A Grand Challenge for Development (ACR GCD), World Vision manages and co-funds the development of EdTech solutions that address gaps and barriers to increase literacy outcomes for children, including children with disabilities, in and outside of school. 
Over the past decade, World Vision has distributed over 1.7 million learning materials to increase literacy, including more than 1 million books and eBooks in 50+ underserved languages, including sign languages and braille, through ACR GCD. 
Did you know?
WV Rwanda - more than 126,810 children of lower primary grade levels participated in Unlock Literacy intervention aimed to improve their reading comprehension
WV Zimbabwe - 89% of the 750 teenage mothers that acquired vocational skills through IGATE have now started income generating activities. Read more about World Vision's Approach to Girls Education
WV Ghana - 379 Reading Clubs have so far been observed and 93% of these clubs are meeting physical standards and 69% meet quality standards of Measuring Evidence of Quality Achieved (MEQA) 
World Vision Related Stories and Publications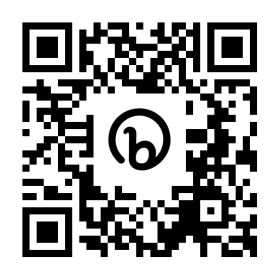 Learn More and Engage
Share our QR Code to spread the stories from CIES Conference 2023
Follow us and our Education Experts on Linked-In, Twitter, Instagram