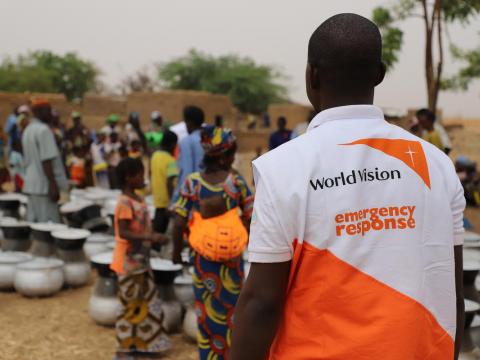 Emergency Response
No country is immune to disaster, both man-made and natural. In practically every emergency, water, sanitation and hygiene are critical first responses to help protect people from disease outbreaks and other risks that arise. 
Approaches to WASH in emergencies vary widely according to need, culture, context and the nature of the disaster. However, during emergency situations World Vision staff always do the same thing first: listen to the water, sanitation and hygiene needs of affected people. Staff then respond by providing clean water and sanitation in the form of water pumps, toilets, bathing facilities, laundry facilities and more -  all designed in a culturally and contextually appropriate way. Staff also design and implement hygiene promotion activities to ensure children and their communities stay healthy.
World Vision doesn't just do this alone but partners with governments, local organisations and corporations to ensure people get the safe water and proper sanitation and hygiene they need. Our staff also take part in technical working groups along with agencies like UNICEF and UNHCR to ensure our work is coordinated with other agencies on the ground.