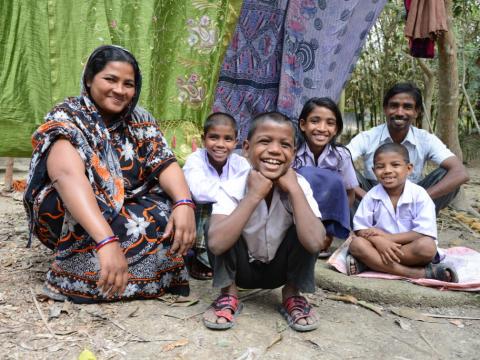 Sustainability
What is sustainability in the WASH sector?
WASH services are sustainable when they are owned, managed and maintained by the community, and when appropriate behaviour exist to support the effective usage of the WASH infrastructure. When World Vision starts working in a community, we make a commitment to work with that community for an approximately 15-year period, living and working among community members to ensure that any development project – WASH or otherwise – is understood, relevant and owned by the community, so there is motivation for the project to endure after World Vision leaves. Three critical areas must be strengthened for WASH services to be truly sustainable.
National and sub-national government stakeholders must be equipped to competently lead WASH development with appropriate policy, strategy, standards and regulation
Infrastructure must be efficiently operated and maintained through appropriate community, contractor or other management systems
Service must be effectively used, appreciated and paid for by the customers
For instance, a recent study by the University of North Carolina-Chapel Hill's (UNC) Water Institute and Water and Sanitation for Africa, a Pan-African humanitarian agency, found that if local water communities collect fees for repairs and train community members to fix the wells, they can remain in use for decades. The study, which studied 1,470 wells in the Greater Afram Plains region of Ghana, found that nearly 80 per cent of wells drilled by the Christian humanitarian organisation World Vision – which integrates local water committees, usage fees and repair teams into its model of delivering clean water – were still operational after more than two decades. This is a much higher percentage than average, which is around 60 per cent.
Watch this video about the results of the UNC study.  
Building a sustainable project takes listening, trust and time. Read more about how World Vision works with communities for sustainability.