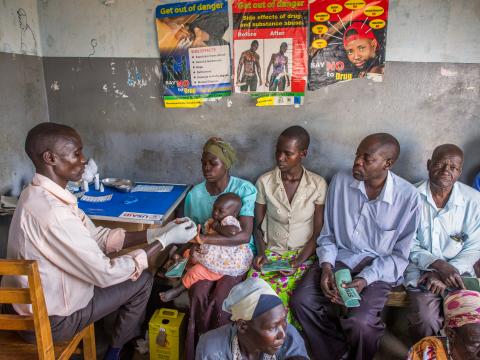 WASH in healthcare facilities
Access to adequate water, sanitation and hygiene (WASH) services in health care facilites (HCFs) is essential for the provision of quality care. In 2015, UNICEF and WHO conducted a survey of WASH in 66,101 HCFs spanning 54 countries. Of the HCFs examined, 38% did not have improved water sources, 35% did not have water and soap for handwashing, and 19% lacked improved sanitation.The lack of WASH services puts those seeking care and those providing at significant risk.
The risks of site-related or preventable infections among HCF staff, patients, and the wider community decreases with access to WASH in HCFs . The impact of WASH services in HCFs is also an essential piece in reaching public health development goals. WHO and UNICEF, together with the global WASH sector, have set out to attain universal basic WASH coverage in HCFs by the year 2030. 
Watch this video about our work in health facilities in rural Mali.
Water - In Healthcare Facilities from World Vision US on Vimeo.
Additional Websites:
 https://www.washinhcf.org/home/
http://www.wateraid.org/policy-practice-and-advocacy/healthy-start/
Case Studies:
Toolkits & Handbooks: