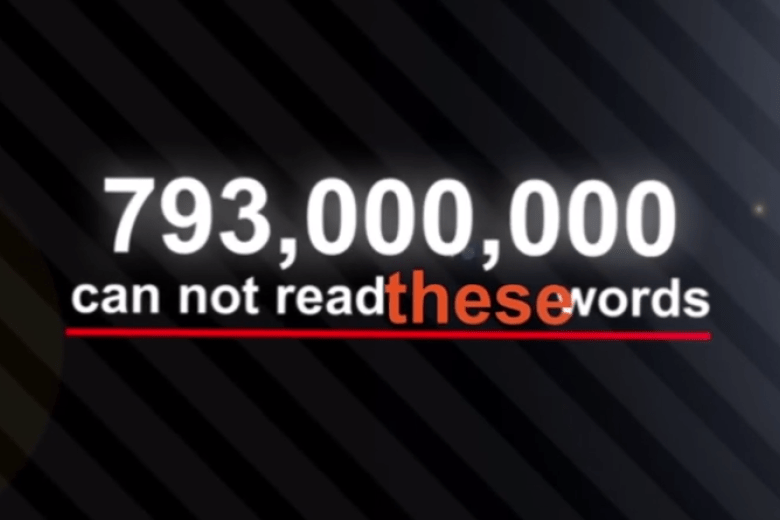 All Children Reading: A Grand Challenge for Development
Wednesday, July 16, 2014
World Vision US and Australia, in partnership with USAID and the Australian Government, launched All Children Reading: A Grand Challenge for Development (ACR GCD) Round 2 Literacy Grant and Prize Competitions on February 27, 2014.
The global grant and prize competitions seek innovative ideas that leverage the transformative power of technology to leapfrog existing challenges that are preventing children from learning to read.
Who can get involved?
To accelerate substantial and sustainable progress towards literacy we need to harness innovation and creativity across a broad range of disciplines.
The Partners are calling upon innovative problem solvers—individuals, for-profit companies, non-governmental organizations and associations, academic/educational research institutions, faith-based organizations, civil society and foundations—to together, or in partnership, take up the challenge of improving literacy for students in early primary education, by competing for Grant and/or Prize Competitions.
Applications from and relating to developing countries are particularly encouraged.
World Vision believes that by taking a partnership approach and extending our reach to new players and solutions, we may more rapidly achieve our goal of 10 million children being educated for life by 2015.
Multiple grant and prize opportunities are available throughout Round 2.
See current Grant & Prize competitions
For the latest updates and grant and prize announcements, visit our website, Follow All Children Reading on twitter (@ReadingGCD) or sign up for our mailing list.
Learn more: