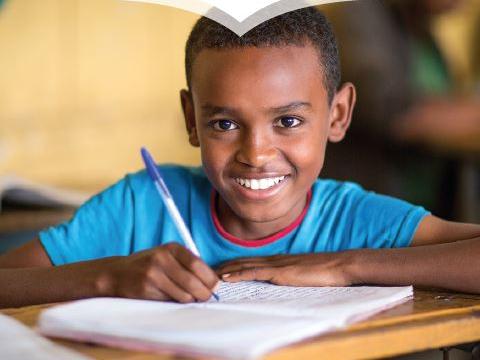 Educating Children for Life: Core Models and Approaches
Friday, March 3, 2017
World Vision's aspiration for all girls and boys is that they are "educated for life."
This requires that children attain the core cognitive, emotional, social and essential life skills they need in order to reach their full potential to lead productive and fulfilling lives.
World Vision's education work extends to more than 60 countries, reaching more than eight million children with age-appropriate services and programmes.
Our experience has shown us that families, schools, communities and the public and private sectors must work together to help children develop these skills in and out of school, from early childhood through adolescence. World Vision's approach and core project models:
• Assist parents and caregivers to support children from birth through adolescence;
• Encourage Early Childhood Development (ECD) and school readiness;
• Build reading, writing and math skills in primary school age children; and
• Develop technical and life skills for adolescents.
Download our brochure for an overview of World Vision's life-cyle approach to educating children for life.