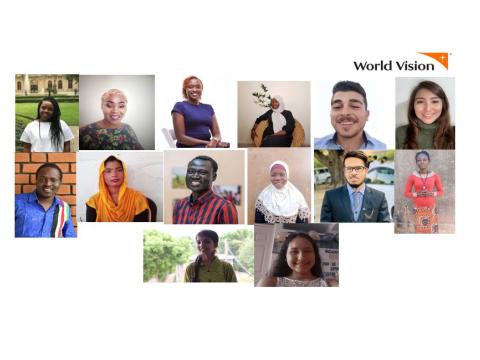 Education Refugee Council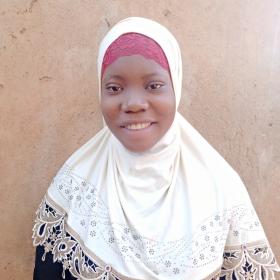 Bikienga Odessa
Bikienga Odessa's (from Burkino Faso) anthology entitled "Bull by the Horns: The Need for a Collective Effort for the Education of Refugee and Displaced Girls"
shares the importance and careful consideration when integrating  refugees: "Refugees are sometimes stigmatized in societies, and this is not conducive to their educational development. Personally, being called a fugitive, being seen as homeless pained me a lot. Some classmates laughed in my face all day long, to the point where going to school was my biggest burden."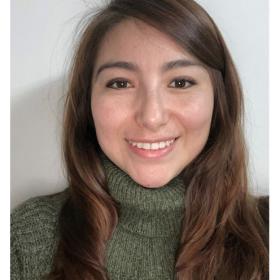 Laura
Laura's (from Canada)  anthology entitled "Changing My World, Changing Our World: An Expecting Mother's Journey for the Next Generation"
explains: "During my time in Kuala Lumpur, I volunteered in a community to work with  refugee children who had fled from Myanmar. In my class, I had nine boys and only one girl. This is because girls were often expected to get married at a young age. Many had other responsibilities, such as cooking, cleaning, and taking care of children, and some were single mothers who had to go to work."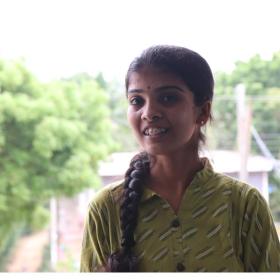 Anojitha
Anojitha's (from Sri Lanka) anthology entitled "Assets and Liabilities: A Young Advocate's Plea for Education"
(Originally published by  UNICEF Canada 2021)  highlights "If marginalized groups like refugee children and women are educated, they could build their skills and knowledge and develop the potential to transform not only their own communities, but hundreds of lives as leaders of change."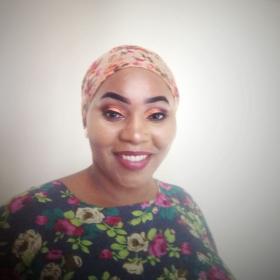 Christine
Christine's (from Kenya) anthology entitled "Missing: The Girls who have Disappeared from My Classroom"
was created based on her experience: "Growing up, I witnessed many children drop out of school and girls especially faced a lot of stigma from the community that I came from. Girls were always made to feel as if they were not enough, and they needed to work twice as much as the boys so as to be seen and heard. Girls are highly vulnerable to  gender-based violence at home, especially when it comes to the harmful cultural beliefs that frown upon girls going to school.  I have seen cases of girls hiding their uniforms in bushes along their route to school so that they wouldn't be identified as students and could attend class without being harassed.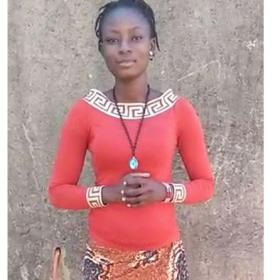 Pascaline
Pascaline 's (from Burkino Faso) anthology entitled "From Fish to Rod: dignity Through Education"
shares how she is inspiring the next generation "My siblings are currently out of school. However, they can count on my determination. I went to school and got my diploma, and now I am going to use it to help my siblings get theirs."
The Refugee Education Council consists of developing-country nationals who have direct experience with the global displacement crisis. The Council was created to ensure that solutions and approaches are shaped by the knowledge and experiences of youth advocates, women, teachers, parents and community leaders who are living as refugees, forcibly displaced persons or in communities that host them.
Over the months of 2021 and 2022, council members worked on developing creative pieces on their journeys, recommendations, and insights on refugee education. They shared personal stories and experiences in the format of interviews, photos, poems, and articles with the purpose to amplify their voices within the global community.
The combined anthology from the Refugee Education Council, entitled "Learning from Disrupted Learners"  (English, French, and Spanish), was released on 31 March 2022 at the Together for Learning Summit: Engaging Displaced Youth to Transform Education. The quotes highlighted on this page were extracted from some of the pieces that spoke to the importance of gender equality, specifically in the context of education.
If you would like to know more please contact: Tiyahna_padmore@worldvision.ca, Policy Advisor - Advocacy & Government Engagement at World Vision Canada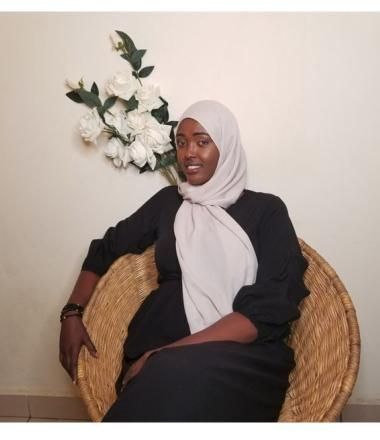 Girl, Wife, Mother: An Interrupted Education
Istarlin Abdi's (from South Sudan) anthology entitled "Girl, Wife, Mother: An Interrupted Education"  says "Raising children, especially girls, as an unmarried woman in a refugee camp is one of the toughest things I have ever done in my life. I had to be strong to protect them, lead them, and to fight cultural norms. Girls who receive an education are less likely to marry young, more likely to lead healthy and productive lives, and build better futures for themselves and their families. Gender equality in education benefits everybody and investing in girls' education transforms entire communities and countries. "