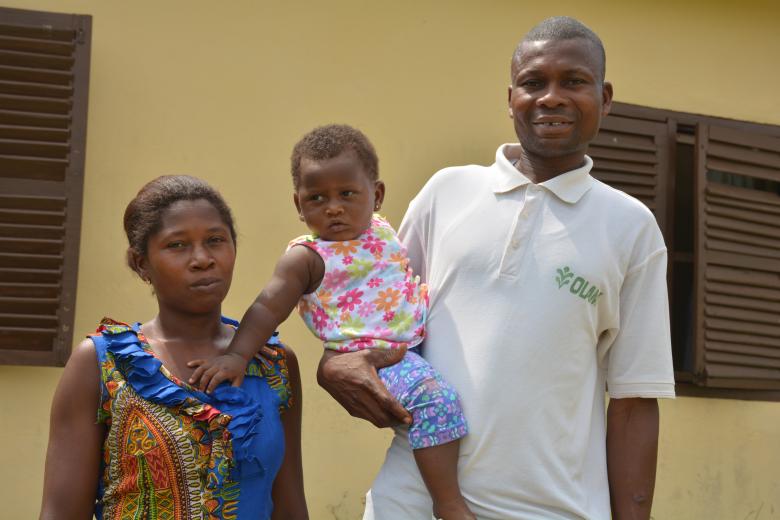 Cocoa Life Project improves farmers' lives in Ghana
Thursday, March 3, 2016
Written by: Marian Roberts
Sekyere Krobo is a farming community in the Mpohor Wassa East district within the Western Region of Ghana.
An interaction with farmers group revealed farmers used to till their cocoa farms the traditional way until Cocoa Life intervened with modern farming techniques to enable them produce more yield than before.
According to Kingsford Kpogo, a 46 year old cocoa farmer, also the Assistant Treasurer of the District Farmers Union indicated the Cocoa Life training made him understand farming was to be seen as a profit making work and not just a family inheritance to be managed anyhow.
"I get a lot of cocoa produce now than before when my farm was very young and vibrant. First, we were not even able to take our children to school but now, we can even afford to take our children to private schools. All my children have health insurance cards and I am even able to pay medicals that do not fall under the health cover", the father of three stated.
Adding, Mary Adukorang, a cocoa farmer and member of the Sekyere Krobo Cocoa Farmers Union, she recalled Cocoa Life bringing in Agric Extension Officers to her community to train them on how to care and grow their cocoa. Explaining, the mother of three mentioned how she and other cocoa farmers were taught to space out their cocoa seedlings when planting and how to tackle diseases.
"We did not know cocoa had disease but now we know and have been taught how to spray with the appropriate insecticide. This has increased my yield because at first I could harvest only half bag but now I am able to harvest not less than two bags. I am able to take care of my daughter who is in nursing training and the younger ones in Junior High School" Mary noted.
Members of the farmer's group admitted, they had benefited a lot from all the trainings and sensitizations organized by Cocoa Life and could now record 75% to 80% increase in their yield.
Sekyere Krobo cocoa farmers group