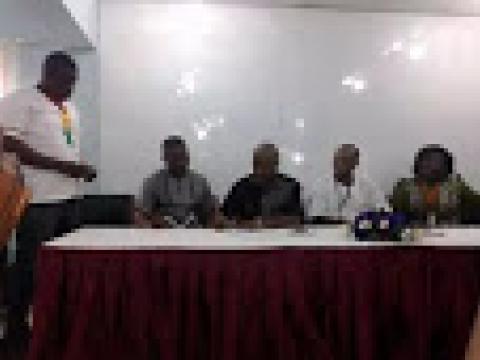 World Vision Ghana supports 2015 GJA Awards
Monday, July 6, 2015
Wo
r
l
d Vision Ghana supports 2015 GJA Awards
Accra, July 6, GNA – World Vision Ghana (WVG), a non-governmental organisation, has donated GH¢ 30,000.00 to support the 2015 Ghana Journalists Association (GJA) Awards programme.
The support is to encourage journalists to give of their best to society, especially to throw more light on child protection issues.
Mr Hubert Charles, the National Director of WVG, said the support was mainly to encourage reports on children, which would mitigate the violation of children's rights and its impacts.
He said the package included a GH¢ 10,000.00 prize for the Best Reporter on Child Protection, out of which GH¢ 5,000.00 cash award would be presented to the award winner and a sponsored trip to interact with two Child Ambassadors and two Child Rights Clubs.
Mr Charles said that the winner would get a special invitation to WVG events for the year, as well as a laptop, a voice recorder, an award plaque, and a WVG Paraphernalia.
Mr David Agbenu, the GJA General Secretary, who signed an agreement on behalf of the Association, expressed gratitude to WVG for appreciating the contributions of journalists towards Ghana's development.
GNA