Child Marriage
Facts, FAQs, and what we can do to end it
Children deserve to dream and to

experience life in all its fullness
Child marriage ruins children's dreams and futures, forces children to drop out of school, exposes them to various forms of violence, lessens their chance to have an income, and makes them dependent on their spouses. Children become trapped in poverty and abuse. Teenage girls are more likely to die due to complications in pregnancy and childbirth, and their children are more likely to be stillborn or die in the first month of life. Child marriage ends childhood, drastically violates children's rights and perpetuates poverty.
We believe the legal age of marriage for girls and boys should be 18 or above. At World Vision, we believe that every child deserves the chance to experience life in all its fullness, to dream big dreams, and to realize their God-given potential. Child marriage is a serious violation of a girls' rights and deserves a robust global response.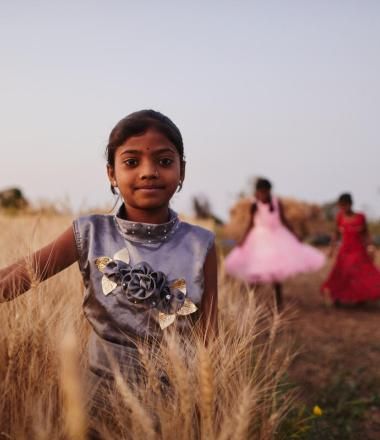 What are we asking for?
World Vision is asking for national governments, donors, and our partners to work together to ensure:
1. No girl is married under 18 – total ban.
2. Ensure access and remove barriers to quality, safe, child-friendly education for girls, especially in fragile and conflict situations.
3. All girls need to be empowered through knowledge and access to sexual and reproductive health services, so they can make informed choices.
4. Partner with faith leaders and community leaders who can take charge in driving attitude changes and ending harmful practices.
5. Increase investments in helplines and other services preventing and responding to child marriage.
Frequently Asked Questions
What can we do to end it?
Wherever World Vision works, we champion the rights of girls and boys. We empower them with educational opportunities. We partner with their families and their entire communities — men, women, boys, and girls — to help everyone understand a girl's worth and why her rights must be honored. For programs to succeed, everyone needs to work together to help transform harmful beliefs and practices.
As girls grow into women, our work in maternal, newborn, and child health plays a critical role in improving the health of mothers and babies. We educate all community members where we work on the importance of support for women during pregnancy and motherhood and on healthy timing and spacing of pregnancies.
Child brides aren't the only ones harmed by child marriage. Communities, countries, and entire generations suffer the lasting impacts of child marriage. World Vision's work in gender equality helps societies achieve more sustainable development, faster economic growth, and better prospects for their children both for boys and girls.
In its work with community child protection committees, faith leaders, children and youth clubs, local governments, and women's savings groups in many countries, World Vision prompts action to prevent child marriage and intervene on behalf of child brides.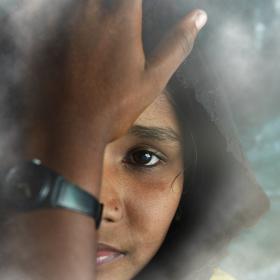 How can I help end child marriage?
Pray for girls in cultures where child marriage is accepted and encouraged. Pray that girls would gain access to education and be protected from this unhealthy practice.
Sign our petition urging world leaders to step up and take action to stop the predicted 110 million girls from becoming child brides by 2030. This June, world leaders are coming together to look at progress ending Violence Against Children. We need your support to urge them to change and implement their laws, improve their services, and invest more to help other countries end child marriage so that every girl, no matter what country she lives in, gets to keep her childhood.