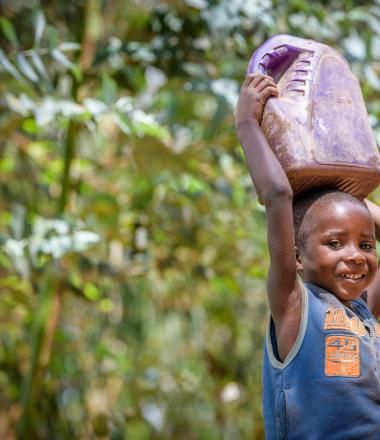 It takes a world
How we're ending violence against children
Why and how do we end violence against children?
Over the last 60 years, World Vision has been developing and adapting a unique community engagement model.
Our model enables us to address the root causes of problems that steal childhoods. We engage and work with everyone who has a responsibility to protect children, starting with families and faith communities and extending to teachers, schools, local and traditional leaders, hospitals, police, government agencies, and courts.
Informed by the global INSPIRE strategies from WHO and other organisations, World Vision ensures that solutions to violence are developed in partnership with everyone involved. Our interventions focus on improving laws and accountability, increasing social services and support, catalysing behaviour and attitude change, and strengthening child resilience.
How our campaign works
Our global campaign, It takes a world to end violence against children, focuses on four main ways we can work with partners, governments, and the general public to end violence.
Seven things World Vision has learned
It can be done: ending violence against children is possible
It takes a world: key actors must be engaged and participating
There is no magic wand: ending violence requires a combination of different approaches
Context is key: when our approaches reflect the local culture, norms and infrastructure, they work
Big picture, little picture: solutions require direct interventions and longer-term system strengthening
It takes children: boys and girls play a significant role, as active agents of change
Scaling up: do more of what works, in more places
Samples of success so far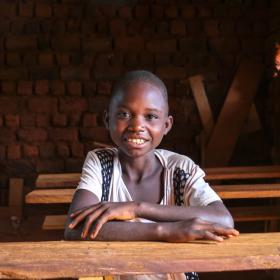 Mobilising Canadians for girls' education
Ahead of the G7 Summit in June 2018, World Vision Canada worked with other leading Canadian development and humanitarian agencies to place the education of girls in crises and conflict on the agenda. At the summit, G7 leaders signed the Charlevoix Declaration, targeted at ensuring forcibly displaced girls and girls in hosting communities have access to education.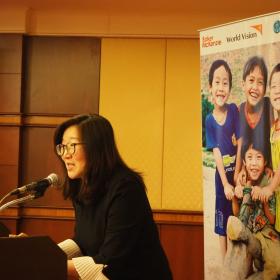 Partnering to protect children in South Asia and Pacific
In early 2018, World Vision's South Asia and Pacific offices and international law firm Baker McKenzie launched a pro bono partnership to produce a series of six legal guides that will empower local communities and social workers to end violence against children. The first guide was published in March 2019 and addresses the rights, remedies and protection available to victims of child trafficking.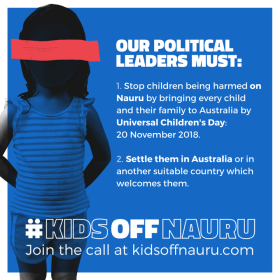 Kids off Nauru
World Vision Australia launched a campaign, #KidsOffNauru in August 2018 to give faces and voices to children who were victims of Australian politicians' cruel offshore detention policy. More than 430 organisations and 170,000 individuals joined under the #KidsOffNauru banner. By Universal Children's Day, November 20, 2018, only about 15 children remained. By February 2019, all children off Nauru and a Medevac Bill to enable doctor-led transfer of ill adult refugees out of offshore detention passed into law.