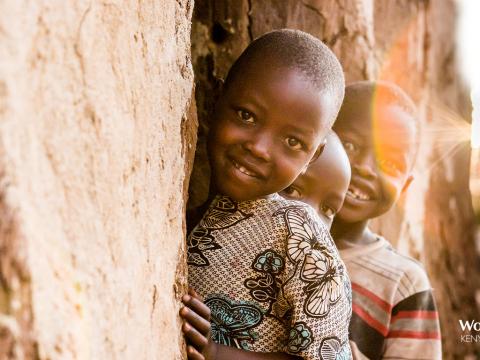 About Us
World Vision is an international Christian humanitarian organisation, dedicated to working with children, families and communities worldwide to reach their full potential by addressing the causes of poverty and injustice. 
We partner with communities, the Government, sponsors, donors and corporates to realise our global strategy, Our Promise 2030: Building Brighter Futures for Vulnerable Children. 
Through our strategy, we envision children living and enjoying life in all its fullness. To this end we work with partners to improve livelihoods and resilience, education & child protection, health, nutrition and HIV/Aids, humanitarian emergency affairs and access to water, sanitation and hygiene (WASH) for children and their families. Through our advocacy work, we enable the voices of children and their communities to reach decision-makers, who have power to change unjust policies and practices. 
World Vision Kenya has a vast program reach in Kenya, with Area Programs (APs) - long-term development programs, spread across 35 counties, nationwide. 
World Vision serves all people regardless of religion, race, ethnicity or gender.
VISION STATEMENT
Our vision for every child, life in all its fullness; Our prayer for every heart, the will to make it so.
MISSION STATEMENT
World Vision is an international partnership of Christians, whose mission is to follow our Lord and Saviour Jesus Christ, in working with the poor and oppressed to promote human transformation, seek justice and bear witness to the good news of the Kingdom of God.
OUR CORE VALUES
We are Christian | We are committed to the poor | We value people | We are stewards | We are partners |We are responsive