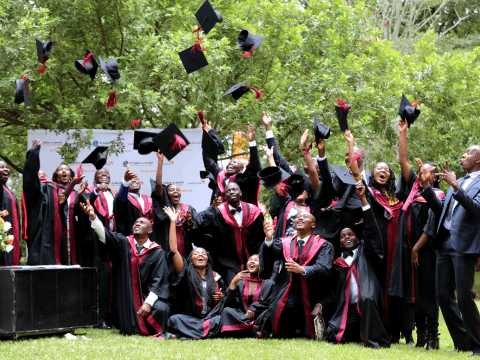 Graduate Internship Programme (GRIP)
UPDATE 
The Graduate Internship Programme has been temporarily suspended due to the COVID-19 pandemic. It will resume upon further notice. Please check this website regularly for further updates. 
ABOUT GRIP
This annual internship programme is designed to provide real work experience and professional development to university undergraduates.Through the GRIP initiative, fresh graduates in various disciplines from both public and private universities in Kenya are placed in rural and urban settings for one year as World Vision Kenya interns.The programme offers students real work experience, under the guidance of dedicated professional supervisors, who ensure they are ready for the work place and committed to servant leadership in the society.
ELIGIBILITY CRITERIA
Fresh graduates who have completed a degree course in relevant fields that are of significance to World Vision's work.

Fresh graduates who are either beneficiaries of World Vision's child sponsorship programme, or have experienced the impact of the organisation's community development initiatives in their homes.

Fresh graduates who are willing to commit their time, for an entire year, to work for World Vision.

Fresh graduates who show genuine desire to serve among the poor in rural and semi-urban areas of Kenya.

Fresh graduates with demonstrated good character, honesty, high competency and generally in good physical and emotional health, with evidence of a recent full medical check-up for placement anywhere in Kenya.

Fresh graduates who are open to declare any potential points for conflict of interest e.g. brother/sister working for World Vision.
NOTE
World Vision does not outsource its recruitment process to any organisation or agency which, through website postings, mass e-mail messages, newsletters or otherwise claims to be doing recruitment on its behalf. 
World Vision does not, and will never solicit money for any part of its recruitment processes including short-listing, interviews, background, and/or medical check-ups.
World Vision will not be responsible for such fraudulent correspondence or any loss of money or theft which may result from anyone engaging in any fraudulent recruitment activity.
Please be cautious, and if you have any questions and/or would like to report what you believe to be a fraudulent World Vision recruitment person(s) or agency, please email careers_support@wvi.org.