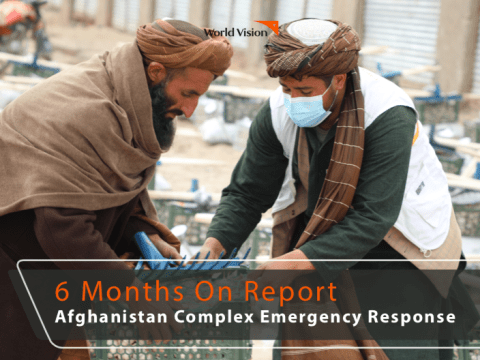 Afghanistan Complex Emergency Response: 6 months on report
Friday, April 22, 2022
For more than 20 years World Vision Afghanistan (WVA) has worked to address massive life-saving humanitarian needs brought about by conflict, climate change and other disasters. We has worked to protect girls and boys, provide them with an education, promoted better health and sanitation, and helped to build livelihoods.
On August 15, 2021, Taliban took over Kabul and inserted themselves as the power-holder over the entire country. On August 23, 2021, World Vision declared Category III Global Response for Afghanistan (WV-ACER), and put all needed expertise in place to make sure life-saving humanitarian intervention would be on the right path and delivered effectively.
Six months after WV-ACER was declared, World Vision in Afghanistan has impacted more than one million lives with live-saving humanitarian assistance.