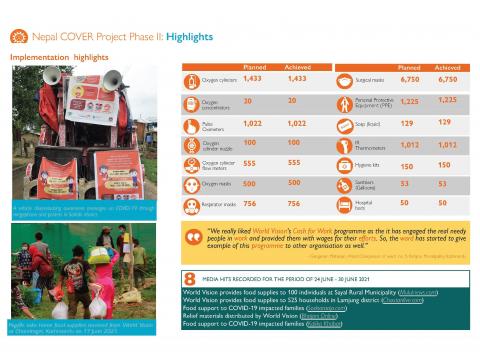 Nepal COVER Project Phase II SitRep 8 (30 June 2021 update)
Thursday, July 1, 2021
Following are the major highlights of Nepal COVER Project – Phase II, as of 30 June 2021:
Dissemination of awareness messages on COVID-19 has started in World Vision International Nepal's working areas through megaphones announcements and posters on mobile vehicles.

Sixth episode of radio programme "Hamro Ghar Hamro Paathsaala" has been broadcast to remotely engage children to continue their learning during the prolonged nationwide COVID-19 lockdown.

1,718 out of 5,139 (33%) households have benefitted from food support as of 28 June 2021.