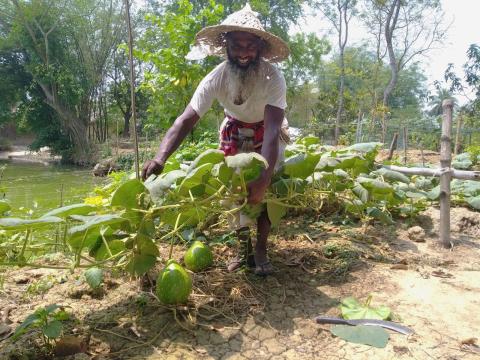 Climate Smart Agriculture in Bangladesh
Tuesday, October 17, 2023
Agriculture is a fundamental part of Bangladesh's economy. A huge portion of the country's population is still reliant on agriculture as their main livelihood. However, climate change and the lack of knowledge about its impact is a looming threat to the food security and livelihoods of these farmers and the overall population in general.
It is clear that Bangladeshis do not have a choice but to adapt to these new conditions and change their agricultural methods to better combat climate change and also keep their soil fertile and cope with growing agricultural demands.
This report details the results of an extensive survey that gauges the feasibility of introducing Climate Smart Agriculture (CSA) methods and raising awareness among farmers about climate change.
The report recommends that if proper knowledge about climate change and adaptation methods are disseminated among farmers and other relevant stakeholders, then food security, mitigation, and people's adaptive capacity will improve significantly.