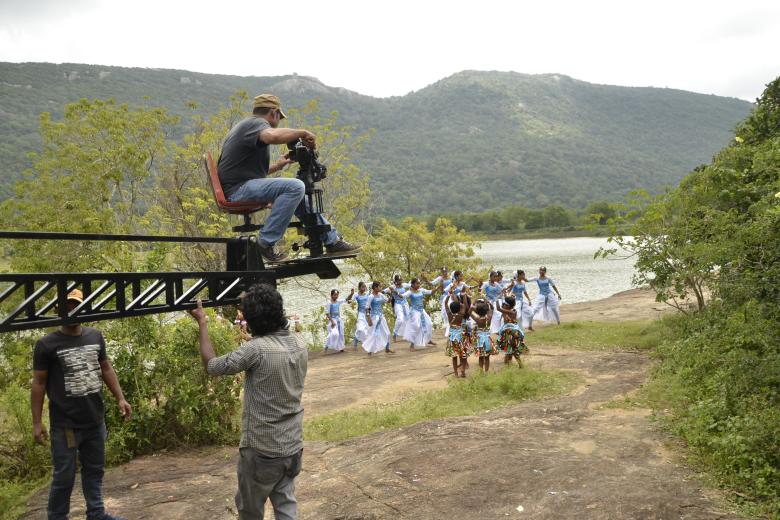 Tikiri Shilpa - A voice for children
Monday, June 30, 2014
The children are up by 3:00 a.m. and are ready long before the vehicle comes to pick them up. It is just another working day for the filming crew but not for the children. This is their special day. Today they get to display their talents for Tikiri Shilpa Children's TV Programme, talk about their surroundings and provide an insight into their lives.
World Vision's Tikiri Shilpa TV Programme commenced filming for Season 5. Like in the previous Seasons, the filming crew travels to the rural areas where World Vision is working and captures the talents of the children in their own surroundings.
"I could hardly sleep last night," Sanduni, 15, says still bubbling with excitement, "I was too excited. I kept practicing my lines." Sanduni is from Ehetuwewa and this is her first time in the Programme.
"I never thought I would ever be in a TV programme," says Amali (name changed) a child with special needs from Giribawa. "I'm so happy World Vision gave me this opportunity."
But Tikiri Shilpa is more than just a platform for their talents. It also provides them space to introduce their villages and talk about advocacy issues in their area through drama. A special segment is also introduced where a child probation officer talks to the children on child protection and child rights.
Although filming begins early morning with the first rays of the sun the location gets packed with parents, grandparents, siblings, friends and even others from the village who come to see the children perform. Sometimes the Grama Niladhari (village headman) or the priest from their temple pays a visit to the location to encourage the children.
"Most of the Children's TV Programmes that are telecasted today are profit oriented, creating questions about their real value and their meaningfulness for children. Many children take part in reality shows also these days and it has taken them away from their childlikeness. In contrast, Tikiri Shilpa presents children in their own natural and familiar surroundings and allows space for their genuine creations, keeping the flavour of their cultures and customs while protecting their child likeness," says Janaka Nawalage, Production Director for Tikiri Shilpa.