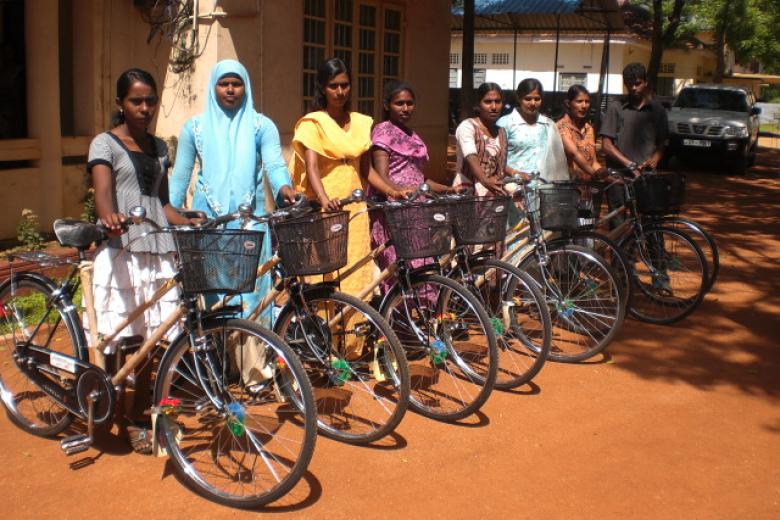 WV Lanka celebrates 20th Annual Global Mental Health Day
Thursday, October 11, 2012
This years' Global Mental Health Day is dedicated to highlight the need for more attention to depression, a growing international health problem. Depression is a very common mental disorder that can have severe consequences but can be successfully treated. According to the World Health Organisation WHO depression will be the second leading cause of world disability by 2020 and by 2030 it is expected to be the largest contributor to disease burden.
The World Federation of Mental Health states that depression is a significant contributor to the global burden of disease and has no ethnic, racial, geographic and/or socio-economic bias. There is a significant economic issue related to depression because of loss of the ability to perform normal activities. Depression, if untreated, can lead to danger to self and others, and, potentially, suicide.
World Vision Lanka is currently implementing a large scale Mental Health and Psycho Social Support Programme called REMIND throughout all five districts of the Northern Province of Sri Lanka. The programme is funded by the Australian Government Overseas Aid Programme AusAID), the European Community Humanitarian Office (ECHO) as well as World Vision Australia and World Vision Germany.
Through this Mental Health programme World Vision Lanka is addressing the newly resettled communities in Northern Sri Lanka by arranging awareness and training programmes and supporting the Ministry of Health to provide accessible quality mental health care and psycho social support which is accessible even in remote areas.
At this point, 60 Community Support Officers (CSO) are reaching out to communities to identify and support persons who, after 25 years of armed conflict, displacement, and the loss of family, friends and livelihoods, are suffering from psychological and social effects of the post-conflict situation.
As an example, a man in his early thirties could be helped through the REMIND project: The man was severely distressed as an extreme reaction to the horrific events he had to go through during the war and had been locked up in the shelter by his family out of shame and fear of stigmatisation. He was never taken to hospital for treatment before. The family of the man also was feeling very distressed and did not interact much with other community members.
A CSO working in the respective area visited the family several times and advised that the men should be taken to hospital. In the beginning the family was not willing to do so, but the CSO could convince them after some visits. With the help of the village community, the man was taken to hospital and received treatment. He is currently under medication. After six months, he is feeling better and are engaging in home garden activities and even helping his family to build their own house with the support received from an aid organisation.
The mother of the client was thanking the CSO for the assistance she had provided. She expressed that before she never thought her son will recover as he has now and reported that even neighbours and other community members treat the family as part of the community again, she said.
In order to celebrate World Mental Health Day, World Vision Lanka is commencing a number of awareness programmes such as sports meets with programme beneficiaries, speeches and cultural programmes throughout this week in Kilinochchi, Mannar and Vavuniya.
For more information please contact REMIND Programme Manager keith_balthazaar@wvi.org or Humanitarian & Emergency Affairs Programme Officer thomas_collein@wvi.org