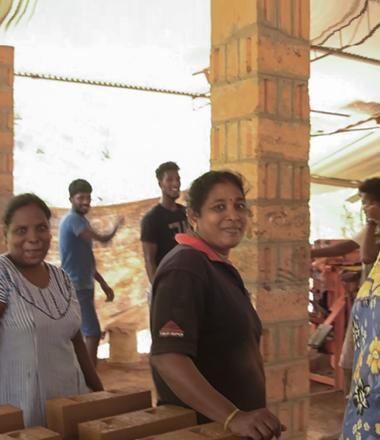 The Homes Not Houses
Homes not Houses Project was implemented to in the North and East of Sri Lanka to help returnee families have access to affordable and appropriate housing solutions while also providing them with a livelihood. Identified individuals are provided with training in ecofriendly brick making to build houses and support for rebuilding their homes with technical input every step of the way.
The families are also given training in land usage and allocation of available resources. The community is sensitized on equality, inclusion and receives training in financial literacy, disaster resilience, village haphazard mapping and identifying safe locations.