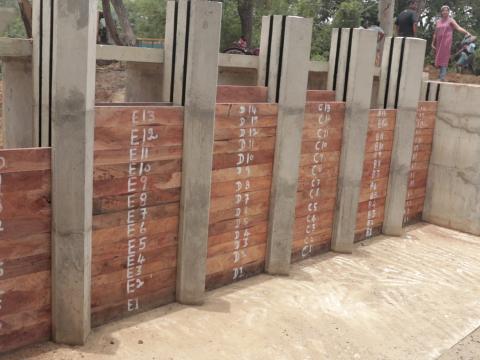 John Keells Foundation
In 2020…

35 wells in six GN Divisions in Kandavalai, Killinochchi that were contaminated after floods were cleaned and handed back to the community benefitting over 2,000 children and adults.

A six-way anicut that would irrigate approximately 300 acres of paddy land benefitting over 100 farmers in drought-ridden Iranaipalai, Mullaitivu was constructed and vested with the community as a part of John Keells Foundation's Village Adoption Project.
JKF has been partnering with World Vision Lanka since 2013 in livelihood development, education and disaster relief projects through their Village Adoption Project in Mullaitivu, Trinco South (Morawewa), and Verugal.
The Project improved livelihood of fishermen and farmers providing not only the necessary equipment and renovating resources but also establishing good market linkages for them. The Project had a special focus on households headed by women. Schools were supported with infrastructure, essential facilities and equipment and the students received school supplies with those facing exams received seminars. Youth were also supported with career guidance.
The Project impacted over 3,000 adults and children and concluded this year.
in 2019...
100 fishermen benefitted through a new fisheries community centre in Mullaitivu.

230 persons benefitted from training programmes in Iranaipalai and Puthumathalan, in Mullaitivu district.
50 students in Mullaitivu were given learning kits following the floods.
In-depth assessments in Nithulemada and Senarathwela GN Divisions in the Kandy District were carried out.