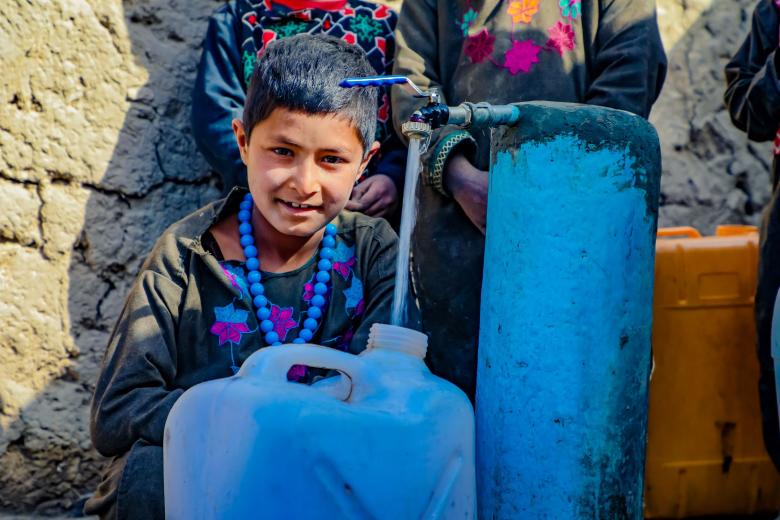 Drawing on hope: How water supply networks change the prospects of Afghan villages facing severe drought
Sunday, April 25, 2021
The long and rocky road through Jahan Dostan village passes through the heart of the mountains in Afghanistan's Badghis Province, located in the far northwestern regions of the country.
 Even during the best of conditions, the way is hardly passable, making living conditions harsh. For the people of the village, no more pressing issues exists than the difficulty they face simply collecting enough water to provide for their homes and families.   
For years, as their water supply dried up and their situation worsened, the community could only dream of having water near their homes.  Because of water scarcity, most families in rural Afghan villages will travel for hours just to secure enough clean drinking water for household use.  For the people of Jahan Dostan, this has meant travelling as much as four kilometres one way to the nearest water spring.  The alternative would be to draw water from unprotected streams and rivers which often run dry and are most commonly used as watering holes for livestock.   During seasons of drought and cold, the water situation has been particularly dire for the village, with even these sources of water unavailable.
Impacts on the Most Vulnerable
Eight-year-old Shahab, largely responsible for the chore of water collection for his home, noted the difficulty of what should be a simple task.   "It took me almost three hours to reach the spring, as I traveled by donkey…it is so difficult in the mountains.  Although I fell down many times at the beginning, I have learned how to ride the donkey while carrying barrels," he said.  He also noted that because of severe heat in the summer, the chore of transporting four, 16-liter containers presented a greater challenge.  And harsh winter cold is no better.  "In the winter is so difficult for me to go to the mountain and fetch water.  My hands freeze and become red, making it hard to carry the water," he said. 
Because the chore of water collection often falls to children in rural regions of Afghanistan, they are likely to sacrifice school lessons and social time simply to meet their families' daily needs.  And because the distances are often far, and conditions often dangerous, it places children, like Shahab, in a particularly vulnerable situation.   "My school is far from my home. When I come back from collecting water, it is too late to go to school.  When I do attend class, I have been so tired and cannot concentrate on the teacher," he noted, describing only some of the particular challenges faced by children like him.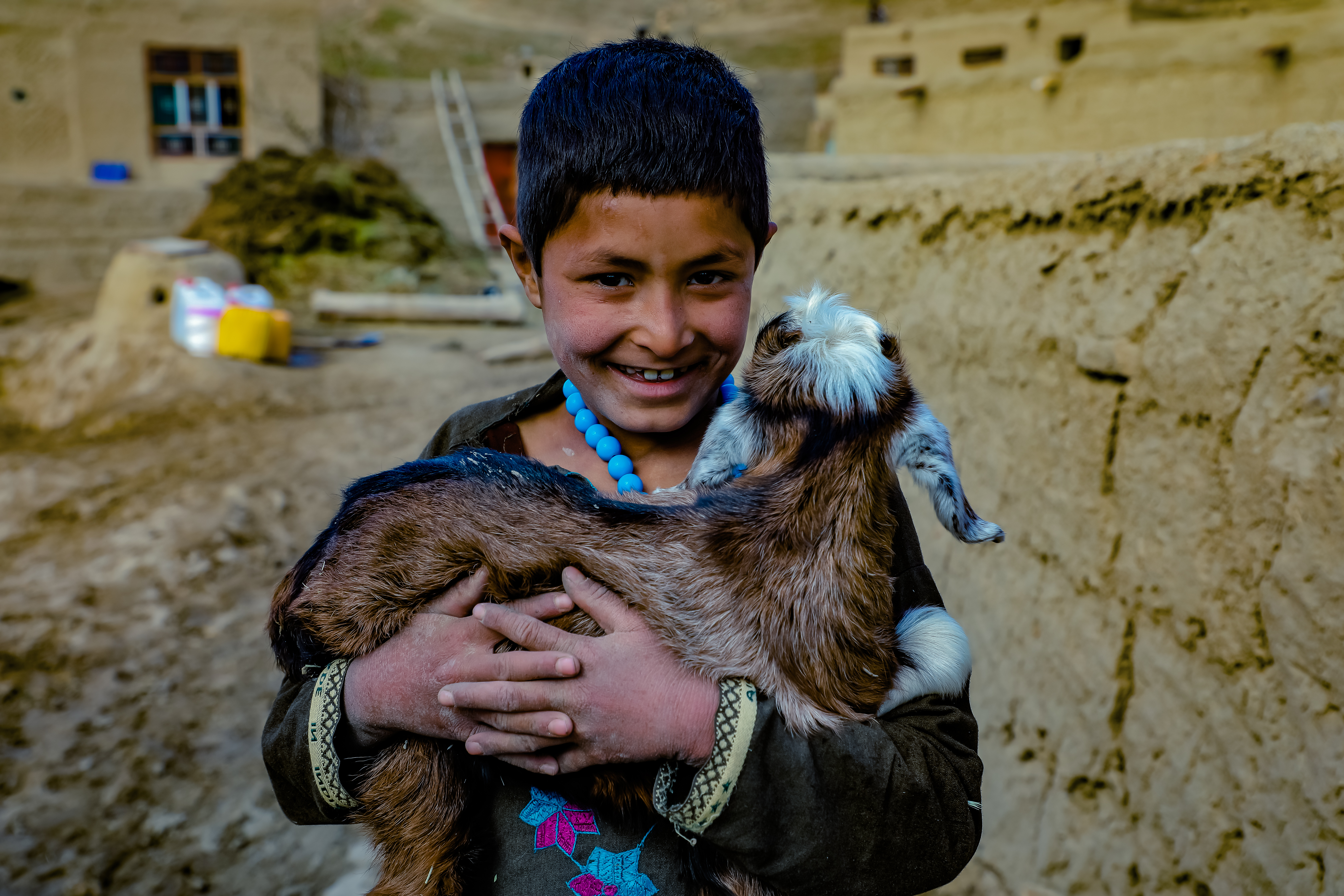 Water scarcity has been a notable problem in the most rural and remote regions of Afghanistan for decades.  Recent dry spells, including a full-scale drought throughout the country between 2017 - 2019, have left these rural communities facing near-famine like conditions.  As a result, families have taken any measure possible to secure enough water just to survive.  For many, that has included voluntary migration to urban regions that have more plentiful resources.  When others have chosen to stay in their home villages, wells have run dry, forcing them to source water from anywhere they can, even if those sources may be unclean or unsuitable to drink.  As water treatment methods are either poorly practiced or unknown to communities, water-borne illnesses, such as acute diarrhea and typhoid, have increased in prevalence.  The consequences of such conditions have impact for generations, as communities struggle to maintain health and wellness and lose many children to sickness and malnutrition.  
Water Resilience for Remote Villages
World Vision Afghanistan, in partnership with USAID's Bureau for Humanitarian Assistance (BHA),  has responded to water shortages by constructing solar-powered drinking water networks in twenty villages in western Herat and Badghis Provinces, including in Jahan Dostan village.  These networks supply a safer, more reliable source of water to families previously forced to draw from basic hand-pump wells or open streams and ponds.  Now, cleaner sources of water, sourced from a depth of up to 90 meters into the ground water table, ensure that communities will not be at the mercy of continual dry spells or drought. 
For Gulbuddin, the head of the Jahan Dostan village council, this assistance could not have come soon enough. The solar water network constructed in his village is now assisting the 430 families he leads.  As the community's traditional water sources from mountaintop springs have dried up, the village was in a perilous position. "Around ten families from the village had already left for Qala-e-Naw (the provincial capital) in search of water and food," Gulbuddin notes as he discusses the current situation.  And the coming planting season and dry summer look to be particularly rough, as low snowfall amounts in the winter portend the possibility of another drought in 2021.
"This is the best and longest-lasting kind of help in times of drought for these people," says Gulbuddin, noting "other aid such as cash and food provide for the short-term, but this network will endure." With water taps available throughout the village within mere meters of people's homes, the availability of clean, plentiful sources of water has helped this village stave off future disaster, as they begin to recover and work toward prosperity.   "More people in the village would have fled if we had not received water during this drought," added Gulbuddin.
Families like Shahab's, who is now happy to have easy access to drinking water.   "Today, I only need to step outside my door to collect the water from the tap. I had enough time to do my school homework and play with my friends. I am very relieved.   From the day the tap was installed near my home, I have not been late to my school," he said.
As the village has taken ownership of their new water network, working together to provide ongoing maintenance and upkeep, they understand the importance of this community asset.  And no one is more pleased with the development than Gulbuddin.  "This system is ours now," he says, smiling. "Everyone in the village is taking care of it as their own".