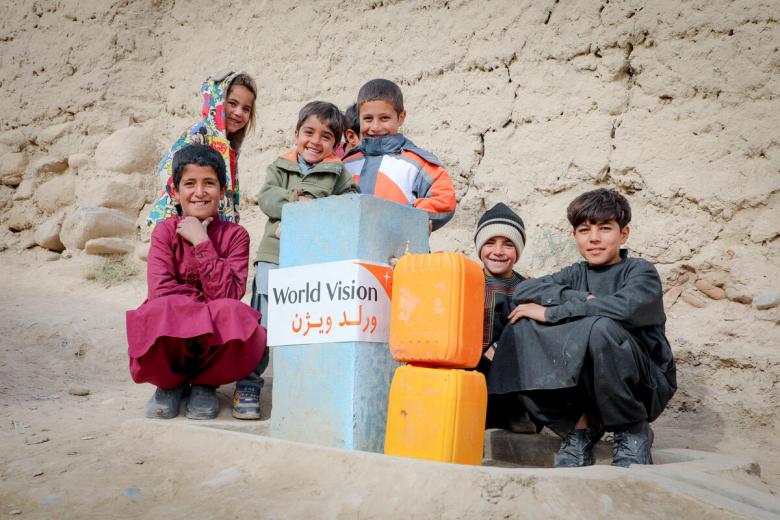 Unchartered waters force innovative climate solutions
Thursday, April 8, 2021
It's easy to take clean drinking water for granted. Turn the tap and there it is. But for 785 million people across the globe, water scarcity is literally a daily matter of life and death.
As the impacts of climate change compound and the world's natural resources feel the full weight of nearly 8 billion people, urgent solutions are being sought to avoid a growing humanitarian and ecological crisis.
In Afghanistan, a country already in the grips of multiple crises, World Vision is working with local communities to secure reliable, safe and secure access to water — no matter what the future holds.
Since he was a child, when the local river in Chaprodha stopped running in dry seasons, Qudrat would spend hours walking to and from surrounding villages to source drinkable water for his family.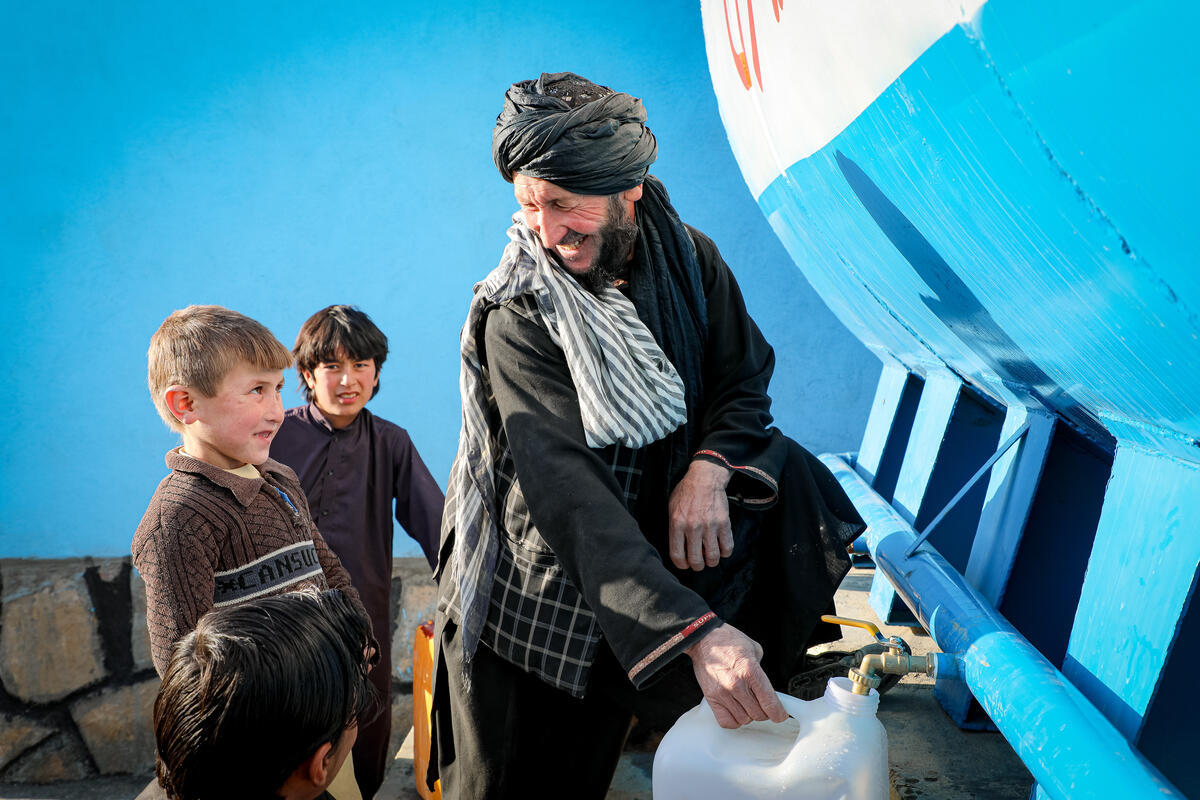 He would then be forced to wait in long lines in the hot sun with scores of other children, with many complaining of headaches and fatigue. The simple act of fetching water often became an all-day expedition.
"I remember a day when I was 12 years old; I waited the whole day to fetch water, but then the sky became dark and it was late, so I [was forced to turn back] home."
As mothers and children are often tasked with water collection in Afghanistan, contaminated water has had a far-reaching negative impact on the health of the country's youngest.
"My brother always felt weak," Qudrat remembers. "When we went to the doctor [we were told] that it was the effect of using unclean water resulting in diarrhoea and dehydration."
It's no secret that resilience is hardwired into Afghan people after decades of war and natural disasters, but with the added complication that comes with climate change, they're entering into uncharted waters.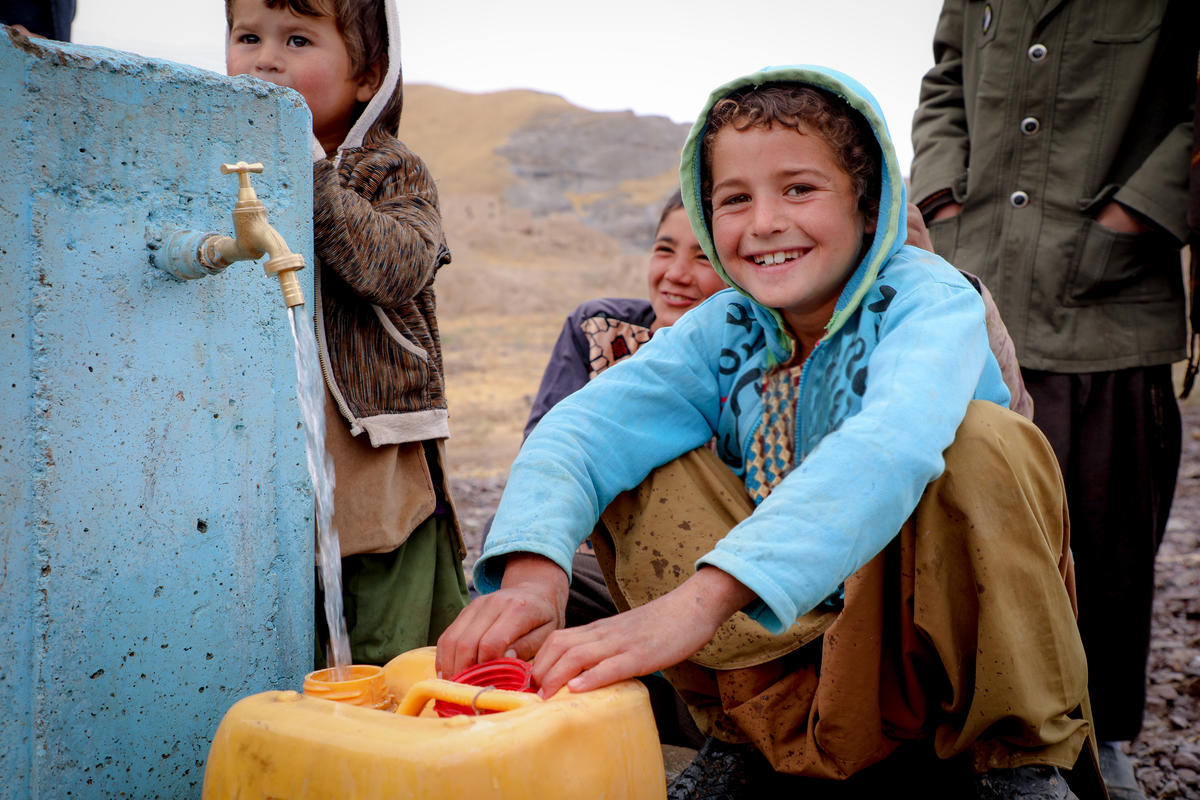 Here's the good news: as part of a water, sanitation and hygiene (WASH) project partnering with UNICEF, World Vision Afghanistan managed the installation of a solar-powered water supply network in Qudrat's village.
Now, the next generation of Chaprodha's children don't have to choose between going to school or drinking water. The reliable, perennial bore supplies 12 taps and 178 families with a year-round source of water, no matter the conditions.
For Qudrat, water means he's able to focus on his work.
"I used to waste all day waiting in the line, but now [the tap] is close to my house so any member of my family can fetch water easily," he says.
We may not yet know the full scale and impact of a changing climate in Afghanistan. The country is in a particularly vulnerable position with such a heavy reliance on natural resources and agriculture on top of existing crises.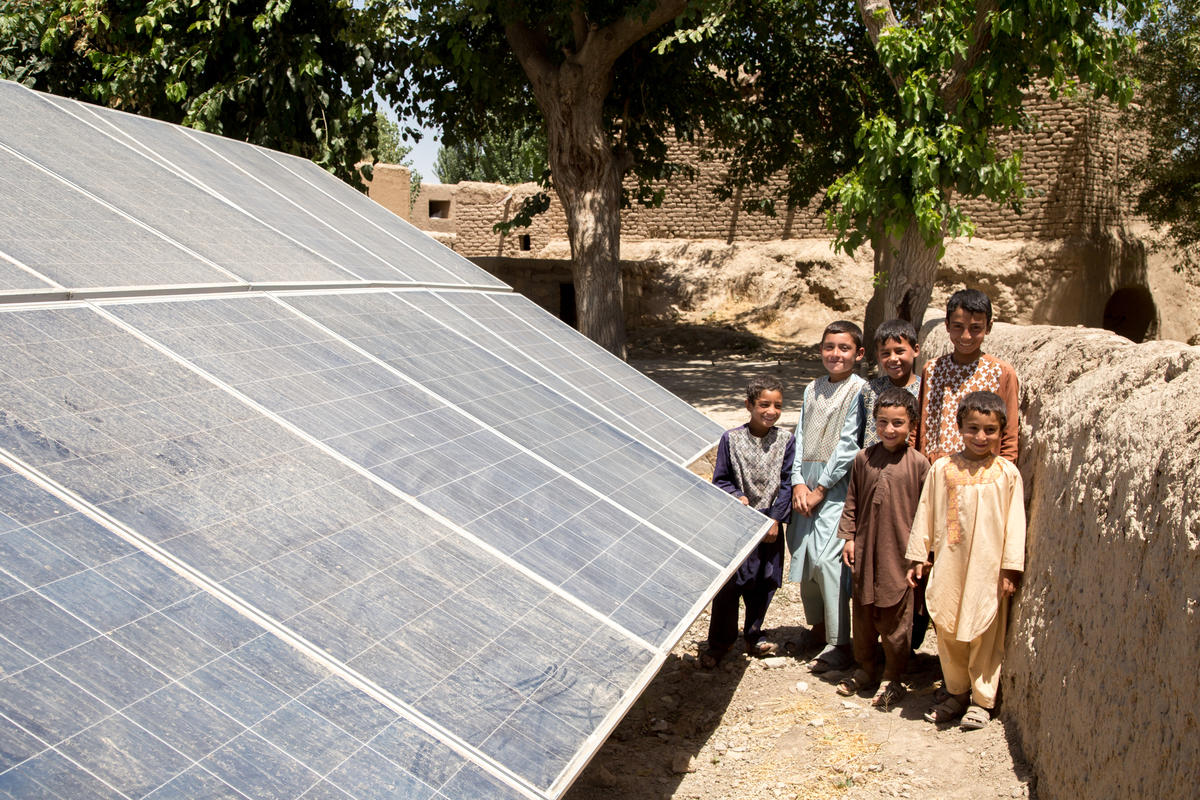 But it's the community-led and World Vision supported projects like this one that will help people survive, recover, and build a shared future together as climate change encroaches on their lives.
For the Afghan people, their resilience has them well-placed to keep finding innovative solutions for decades to come — and we'll be them every step of the way.
Learn more about the way World Vision is addressing the effects of climate change on the most vulnerable around the world
This Earth Day, 22nd April 2021, let's #SeeChangeBeChange and protect the most vulnerable people against the impacts of the climate crisis.