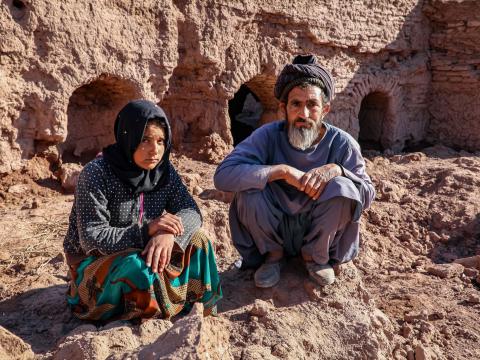 "My father became my hero." Communities in disaster response save lives.
Thursday, February 11, 2021
On April 12, 2020, Vali Mohammad and his family retired to bed with fear in their hearts.
"It was raining that day. Whenever it rains in the mountains, we are worried because floods are caused by water heavily flowing from the mountains," says Vali Mohammad, a father of five who lives in Anbar Village of Herat province, Afghanistan.
At around 2:00 a.m., they heard a loud bang outside and they immediately knew. Disaster had struck. The water had come to their house.
"In the past, when the population of the village was small and there were few houses in the village, the water flow was clear and the streams were running to agricultural lands," says Vali. "But as the village population continues to grow and more houses are built, the water flow is no longer clear, and whenever it rains heavily, water flows from the mountains into the village, destroying homes and farms."
Vali woke up and alerted his panicked neighbours to get out of harm's way before it was too late.
 "We knew that we had to save the children first because the water could easily sweep them away," he says. "We carried them on our backs to a safer place throughout the night. Our entire area was affected by flood and we moved to cousin's house where we have been living for three months now."
Because of Vali's quick thinking that night, six people were saved.
Vali's daughter, 12-year-old Fatima,  remembers the night when her father rescued the family.
"The water flowed to our house in the night, and we were falling asleep," she says. "My father shouted for us to wake up. We were very scared. I cried and my dress was wet. There was water everywhere in the house." Fatima's dresses and books were submerged.
"As always, my father became our hero and saved us," says Fatima. "We then moved to the mosque. In the morning, we came back to our home and found a ruined house. We tried to take out some of our materials from the mud."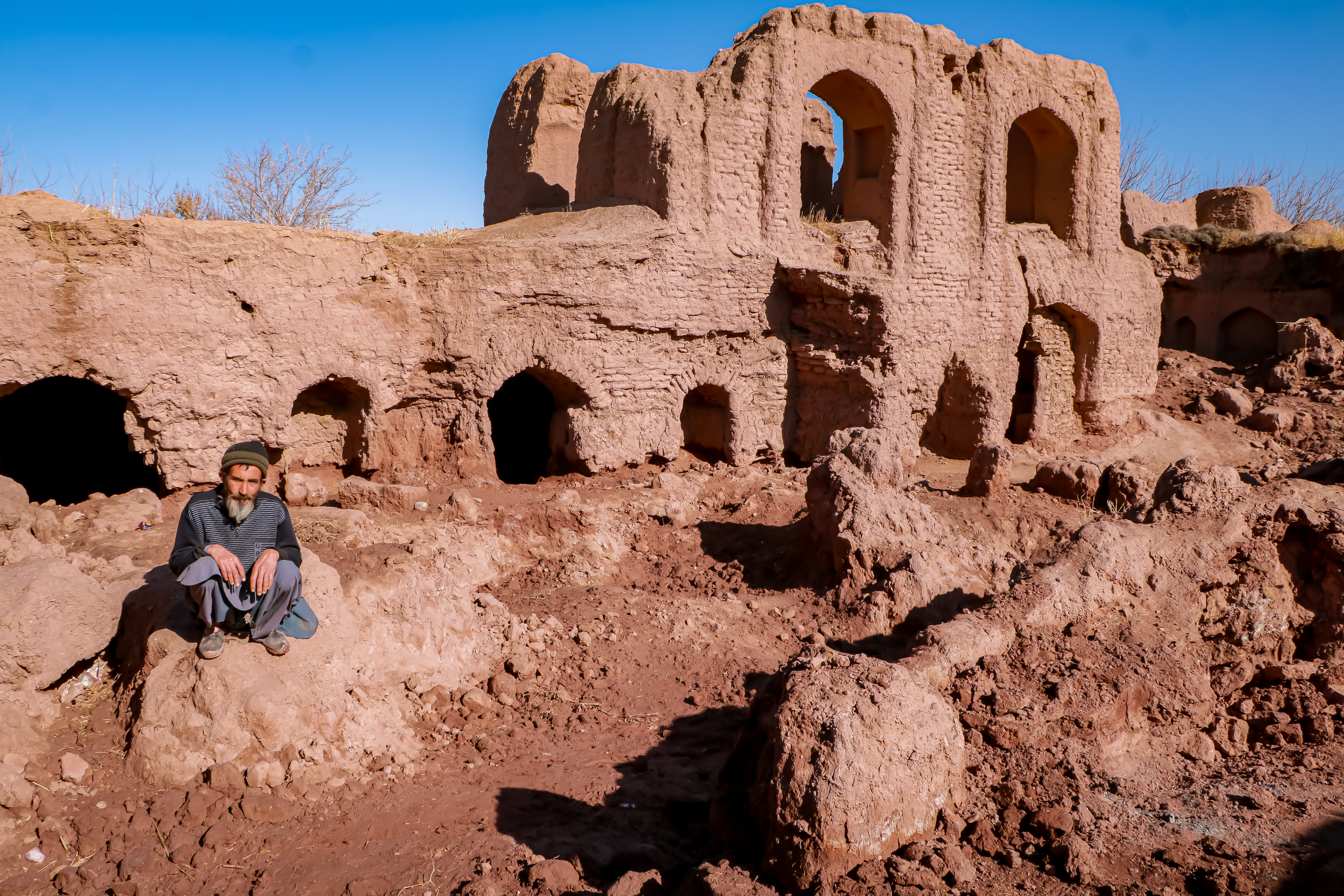 Preparing for disaster in rural Herat
Anbar's community in rural Herat is prone to natural disasters like flooding, landslides, prolonged drought and fire, which often cause devastation to homes and livelihoods. Although these events are commonplace, the community was prepared. "There was existing community knowledge about early preparation to respond to any disasters," says Vali.
A disaster management committee has been formed in the village of Anbar with thirty villagers,15 men and 15 women. The committee, along with several others from different villages, received training from World Vision Afghanistan through the Safety Net project funded by World Vision Canada. The project helps communities prepare for and respond to disasters. In 2020, World Vision supported 11 disaster management committees on disaster risk reduction and response, and trained and equipped 60 people, 30 men and 30 women, with disaster risk reduction kits in Herat province.
Vali Mohammad is pleased that a disaster management committee was formed in his village. He is confident that the committee can help reduce the risk of the floods and the risks. "In the past, there was no one to do anything to reduce the flood in the village," he says. "At least, this committee can inform the people not to change/divert the flow of streams. I heard that they are working to change the direction of the flood with the cooperation of the villagers. I have learned many things about flood risk reduction and disaster preparedness from them."
Another member of Anbar village's disaster management committee, Naeb, 38, received support from World Vision Afghanistan. "Before participating in the training on natural disaster management, I did not have any understanding of what natural disasters are and their consequences, although there are numerous disasters with various tragedies that occur every year in our village," says Naeb.
Naeb and his fellow committee members learned to identify the types of disasters caused by natural and human activity, community-based disaster risk management, disaster preparedness and response, first aid, gender and disability inclusion, risk assessment and simulation activities. 
"My job in the simulation training exercise was to find and evacuate victims with both minor and serious injuries," says Naeb. "During the simulation, the village disaster management committee called me with a complete timeline of the disaster—about the condition of victims and infrastructure destroyed. I had to immediately reach the scene to find victims for their evacuation, then report as soon as possible to the relevant government to send immediate assistance." He says the training was valuable. "All of this can equip me to help victims of disasters by finding and evacuating them to a safe place for further assistance."
Now he wants to ensure everyone knows how to be prepared for the natural disasters that are so common in their community. "The way I share information is by sitting in the group during cultural ceremonies and walking together in the village or in the mosque," he says.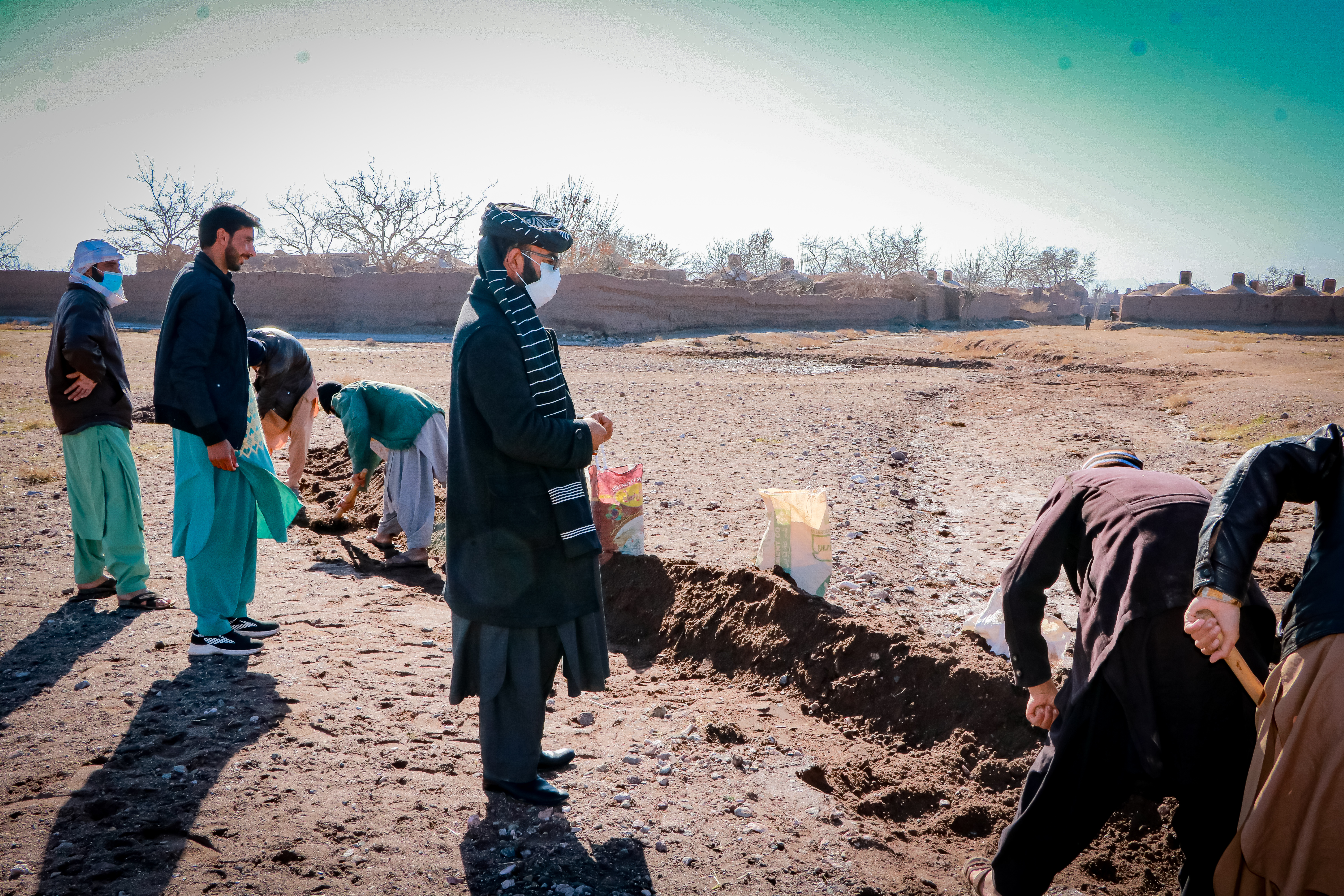 Keeping families safe in Afghanistan
Afghanistan has experienced an increase in natural disasters over recent years. With the trend set to continue, those living in vulnerable areas face many challenges that stretch both human and material resources. However, the severity of the impact can be mitigated with the correct planning and preparation by organizations and communities.
 "After the last flood, people learnt valuable lessons and now work more closely with disaster management committee for before, during and after disasters," says Naeb. He adds that people in his village are now able to respond positively to disaster risk reduction messages.
World Vision Afghanistan continues to expand its focus by including community-based disaster risk reduction measures with the aim of ensuring communities are safer in the event of a natural disaster.
The reach of World Vision's global development work provides significant opportunities when it comes to disaster management. Recognising the crucial role of community resilience and disaster risk reduction has grown. We have worked to address these areas in our community development models. Programming that explicitly addresses individual and community resilience, early warning, disaster preparedness and mitigation are increasingly part of our work with vulnerable communities. Around the world, we work to protect the well-being of children caught up in natural, man-made and complex emergencies.