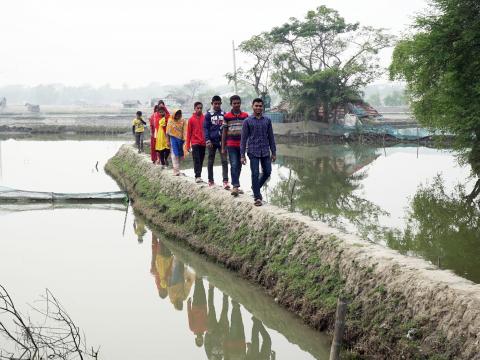 Abul and friends' mission in tackling climate change
Monday, April 19, 2021
On 15 November 2016, the super tropical Cyclone 'Sidr' hit the southern coastal part of Bangladesh, leaving several coastal districts devastated. As per reports, about 10,000 people died, and the damage to homes, plants, and roads were immense. The category four storm, accompanied by tidal waves up to five meters high and surges up to 6 meters in some areas, breached coastal and river embankments, flooded low-lying areas and caused extensive physical destruction. High winds and floods also caused severe damage to housing, roads, bridges, and other infrastructure. Electricity and communication were knocked out, and roads and waterways became impassable. Drinking water was contaminated by debris, and many sources were inundated with saline water from tidal surges.
Abul, 18, was then a 7-year-old boy. Recalling that day, he said, "A few days before Cyclone Sidr hit our area, the Government and different agencies informed us to go to the cyclone center through speaker announcement (miking). On that day in the afternoon, a strong wind began to blow. We took shelter in the cyclone center. Shortly after dusk, Cyclone Sidr started to hit. It was so frightening; the wind was such extreme that we felt it would blow away the cyclone center even. We could hear nothing except the sound of wind and rain. "
In the morning, the intensity of rain and wind decreased; Abul, along with others from his village, came out of the cyclone center and saw water everywhere. The cyclone blew up their homes and washed away everything in the house; their cattle, chickens and, livestock were lost. Overnight, everyone in Abul's village became destitute.
Cyclones are nothing new in the coastal areas of Bangladesh, but the intensity and frequency of cyclones have increased due to climate change. Global warming has caused sea levels and tides to rise. Now the tidal water often floods the croplands in the villages of Abul; the croplands have also become saline due to the effect of saline water. Now paddy is not grown in this area like before; the people here live by fishing and fish farming instead of paddy cultivation. There is an acute shortage of pure water in the area as the groundwater has become saline.
In the years following the Super Cyclone Sidr, several more cyclones hit the area, causing extensive damage to people, homes, crops, and livestock. The people here are now plunged into extreme poverty as powerful storms strike almost every year in these areas.
When Abul entered high school, he became a member of World Vision's child forum. Abul learns a lot through the child forum; he says, "When I was in high school, I became a member of the child forum. I learned about child rights, child abuse, climate change, and environmental protection there. We started to make our friends and classmates aware of these important issues by learning from the child forums." Abul and his friends of the child forum volunteered to alert community members of Assasuni upazila during Cyclone Fani and Cyclone Bulbul in 2019, allowing many to reach shelter in advance.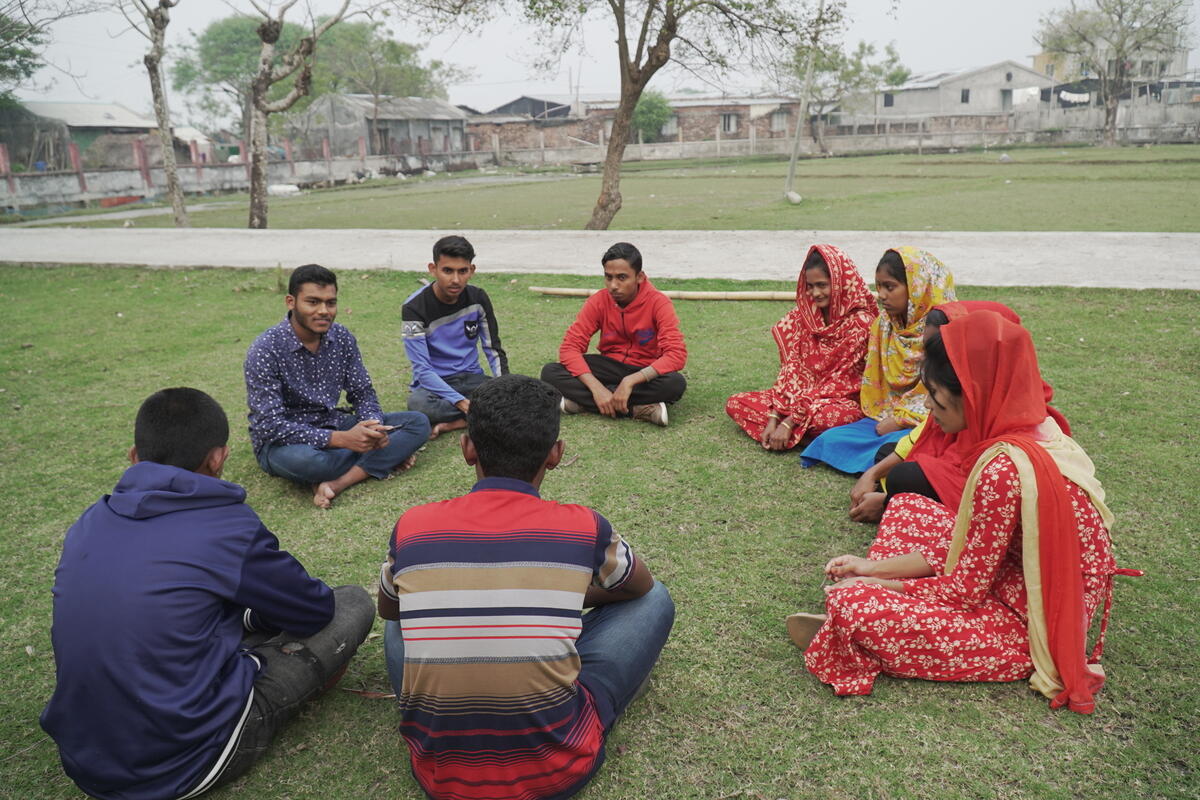 Abul has witnessed natural disasters since childhood; he has seen with his own eyes how natural disasters, especially cyclones, can damage people's lives. Through attending child forum meetings and reading various newspapers and journals, he realized that the increase in the frequency of natural disasters results from climate change. Along with other child forum members, he made people in the area aware of climate change prevention. They encourage people to plant more trees to save this planet.
Abul said, "We have seen that how Sundarban, the largest natural mangrove forest, has alleviated the havoc created by cyclones. We have learned through various World Vision seminars organized for children that plants are beneficial to us. We have to plant a lot of trees to cope with climate change." Abul led his team at Child and Youth Consultancy on Climate Change last year organized by World Vision.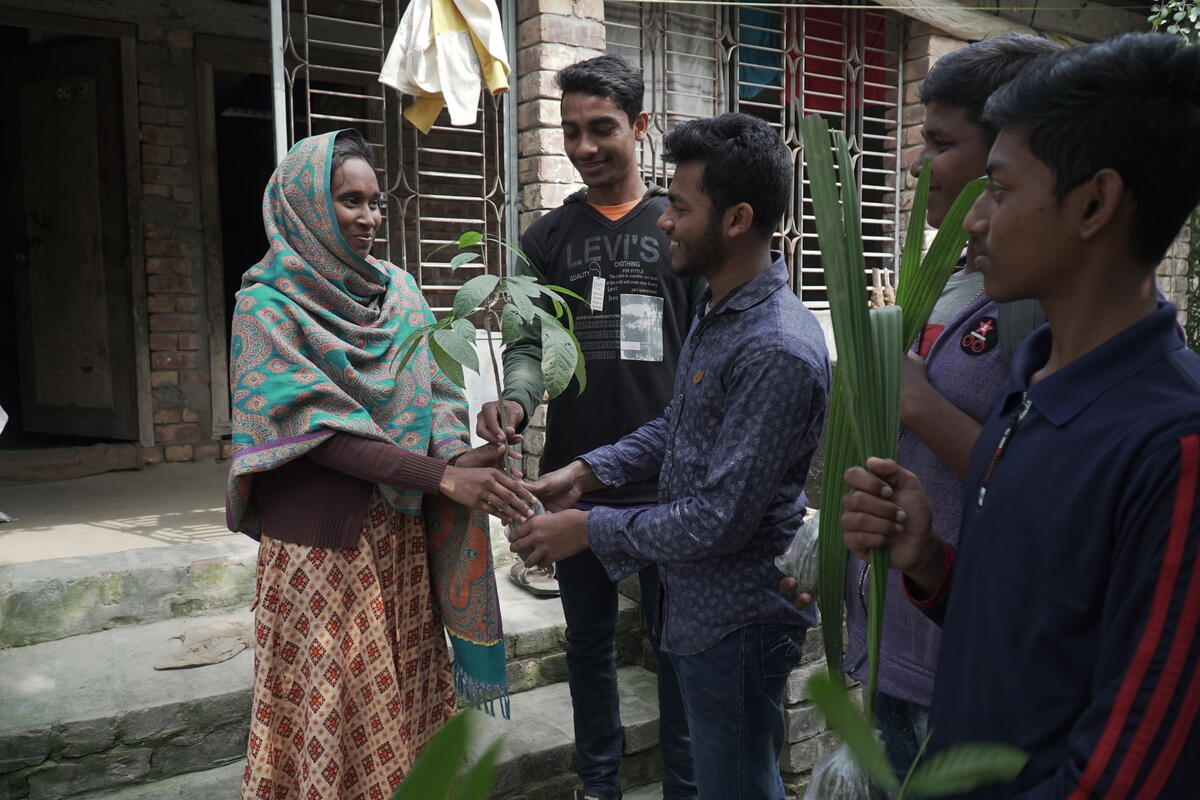 Abul is now 18 years old; he is preparing to get admitted to the university. After graduation from university, he wants to pursue a career where he can do more to prevent climate change. 
"Climate change is not just a problem of my country. It is a global problem. Everyone in the world must come together to tackle this problem," says Abul.