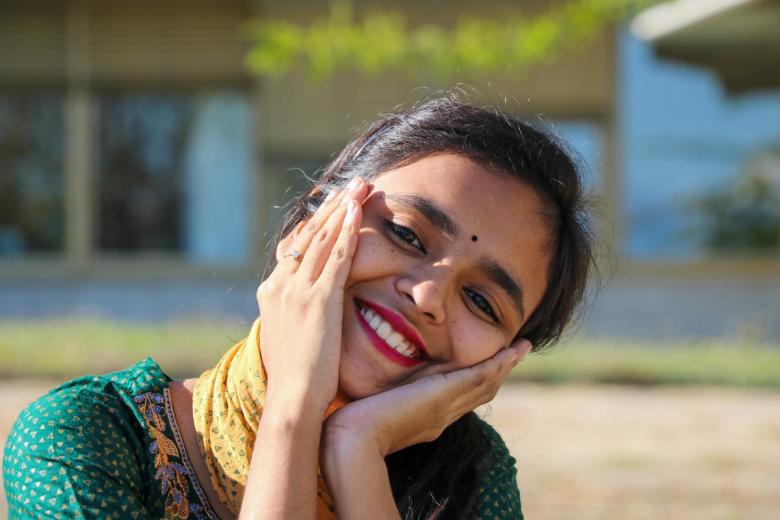 Rights are power! 30 Years of the Child Rights Convention in Bangladesh
Tuesday, November 12, 2019
By Dola, age 15, assistant secretary of National Child Forum of Bangladesh and Young Leader
The Convention on the Rights of the Child was adopted by the UN General Assembly on 20 November 1989 and since then almost every government in the world -  195 countries  - have committed to try their best to ensure children's rights and respect all the children of the world.
Bangladesh was one of the first two countries in Asia to ratify the CRC in August 1990. Its ratification ensures a violence-free environment for all children.
During the past 30 years, there have been many changes in Bangladesh to end child violence, increase child participation, and improve health and education. Our government has made remarkable progress in reducing child mortality, immunizing more children, and increasing the numbers of children enrolled in school. I'm proud my country has shown a real willingness to invest, like the CRC says, 'to the maximum extent of the resources available.' The idea that decisions should always be made based on the 'best interests' of children has also been incorporated into our national laws with the Children Policy 2011 and the Children Act 2013.



Child marriage as a curse

However, more still needs to be done for children to survive and prosper. Bangladesh has one of the highest rates of child marriage in the world, according to the UNICEF "State of the World Children 2011" report.
My child forum works to stop child marriage. In the last six months we spoke to 36,580 people about the bad effects of child marriage and stopped 196 child marriages with the support of police and child protection committees. But some parents still tell us that child marriage is the only option because they worry their daughters may be raped.
Many people of Bangladesh treat girls as a burden.
My mother got married when she was 13 years old. The man whom she got married was 21 years old. She dreamed of becoming a banker, but her father and mother treated her as burden. They forced her to get married. She faced physical and mental violence from her husband and the people in her father-in-law's house.
She gave birth to her first child when just 18 years old. She has four daughters. When she gave birth to the youngest girl, she was 28. I am that youngest girl.



Fighting for the future

Many organizations in Bangladesh are working to ensure child rights. My own child forum and the Dhaka City youth forum is connected with these organizations and the government, so that we as children can work to end child violence and ensure child rights everywhere.
Our government has also introduced child forums in primary and secondary schools and is currently nurturing the National Children's Taskforce (NCTF) that has its presence in all 64 districts of Bangladesh.
Although there is still more to do, more children in Bangladesh are enjoying their rights than 30 years ago, and people are now much more conscious about children's rights. Rights are power, and I will continue to stand for my rights.
Will you?