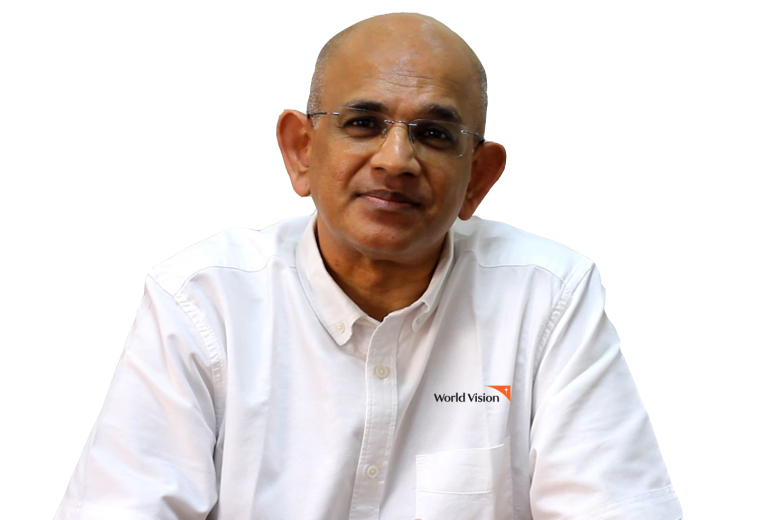 Suresh Bartlett
Wednesday, April 6, 2022
Suresh Bartlett is a longtime leader at World Vision, serving in the organisation's Bangladesh, Myanmar and Sri Lanka offices for over a decade. Suresh's journey with World Vision Bangladesh began in August 2020.
When he was in Myanmar, Suresh was instrumental in improving several of the country's performance indicators. He facilitated strategic partnerships with the country's government, faith-organisations (FBOs), civil society organisations (CBOs), donors and corporations which resulted in increased annual funding for World Vision Myanmar to over USD 30m, increasing the scope of operations in Myanmar.
When Suresh departed Myanmar for Bangladesh, the 700-strong staff was left with the strong values of his leadership to continue on his projected path. The Myanmar Advisory Council was established during this period. Suresh's career is a testament to his commitment to resource acquisition and management, strong networking and partnership development, and an enduring passion for child-focused ministry.
His decade-spanning career in the region has also made him an expert in the South Asia Pacific (SAP) development landscape. With a background in finance and accounting, Suresh combined economic governance with public service and played an integral role in World Vision SAP's programme implementation strategy. He effectively engaged the board and also served as chair of the microfinance entity (VFI) in Sri Lanka. In this dual role, he ensured the integration of both operations for greater impact.
As National Director, Suresh brings to the role a depth of knowledge, proven operational performance, fund-raising capabilities, consulting skills and cross-cultural experience - having lived and worked in Australia, Sri Lanka and Myanmar. His key strengths are strategic analysis, leadership development, capacity building, development of new initiatives, programming, disaster management and integrated community development.