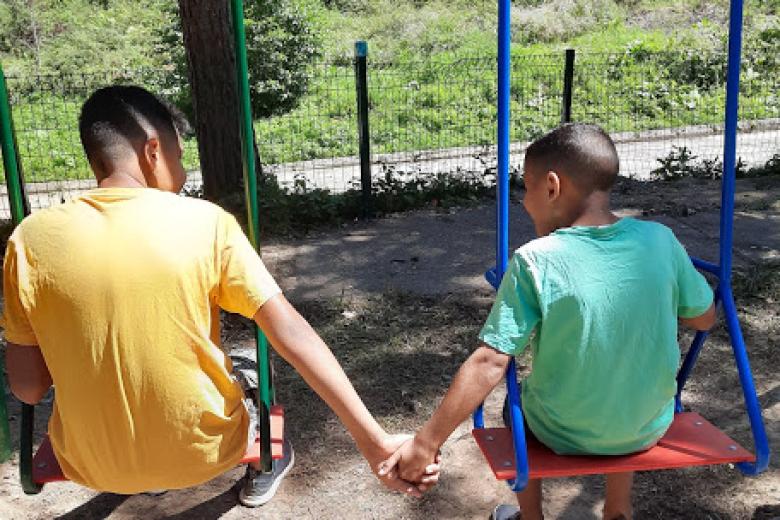 Healing in the Child Friendly Space*
Wednesday, August 26, 2020
It's a late summer morning in the Refugee Reception Center Ušivak, near Sarajevo, the capital of Bosnia and Herzegovina (BiH). Milo, 14, walks to a sun-bathed garden and starts watering the flowers. He makes sure the garden is weeded, and if necessary, picks stray grass from the flower beds. 
"His dedication to keeping the flowerbeds in good shape earned him the nickname 'Garden-Officer'", explains Marima Barimac, an animator in the Child-Friendly Space in the Ušivak Refugee Reception Centre.
The Child-Friendly Space (CFS) is part of a wider effort to provide a sense of stability to children on the move, assist unaccompanied minors, and provide psycho-social support to mothers and future mothers. With the support of UNICEF and funding from the European Union, World Vision BiH is implementing the project Ensuring protection and access to basic social services for refugee and migrant children in the Refugee Reception Centre Salakovac – Mostar and Temporary Reception Centre Ušivak – Sarajevo.
World Vision's global partnerships are keeping the child-friendly activities up and running.  As it was already demonstrated, with proper support, children can overcome trauma and build bright futures.
"Here, we can hang out with our peers and at the same time, we can study. I enjoy practical things here such as taking care of our little garden.", says Milo.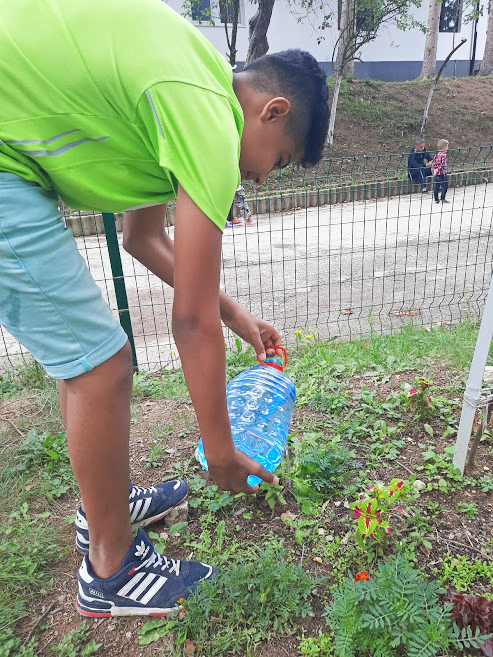 This newly acquired ritual is a change for him after two years on the road without the chance to form positive habits. 
Milo's family left Iraq two years ago, after his mother was killed by a suicide bomber. This event prompted his father to start the journey and find a safe haven for his sons. 
Before coming to BiH, Milo's family crossed through Turkey, Greece, Albania, Montenegro, and Serbia. Journeying through the Balkan peninsula, without any equipment and supplies, and hiding in the woods for days with no food or water, left Milo with traumatic memories and an imagination that plays awful tricks on him.
"I was so sure that I saw a 2 meters tall man in the forest, but everyone said that nobody was there. I was praying to God all the time to help us", he says.
Together with his 9-year-old brother, Milo has been attending the Child-Friendly Space for three months, slowly building relationships with other children and the CFS staff, and creating their own routine. The little garden in the CFS is Milo's first contact with nature after the journey, and he is slowly starting to trust his surroundings again. 
The small garden Milo tends to was established in May 2020 at the peak of the COVID-19 pandemic. CFS Animator Muamer Ibrisevic was on the duty that day, making sure everyone wore masks and kept their distance as the rapidly spreading coronavirus made prevention of the disease a top priority in Ušivak Reception Center.
Three months later, the garden is still blooming, but unfortunately so is the coronavirus. World Vision's staff is dutiful about prevention, but they can't stop the spread outside of the camp.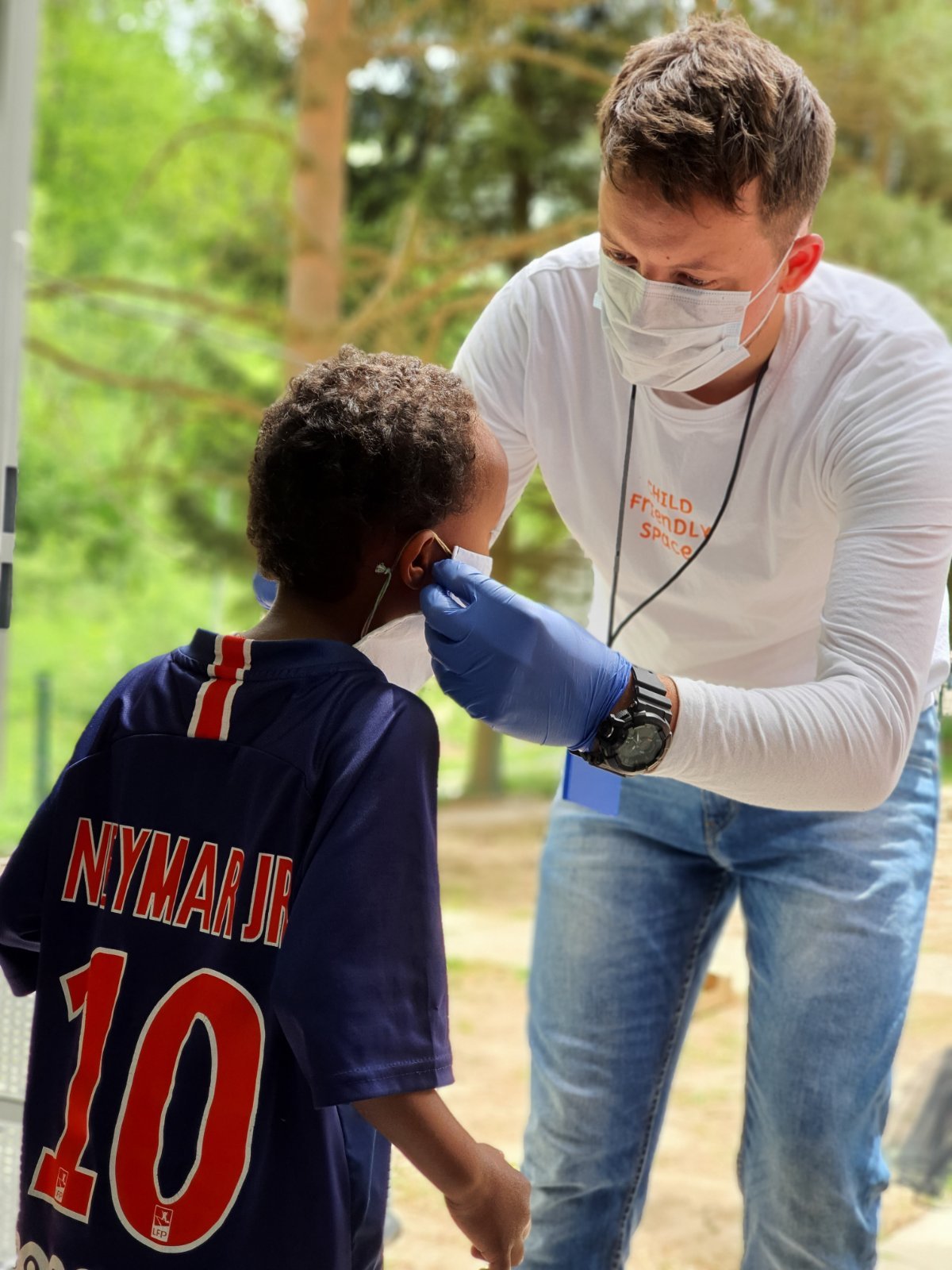 Muamer's mother is hospitalised due to the COVID-19 disease. He and his mother live in different towns and haven't been in contact in the past month.
"It is a blessing and the curse at the same time", says Muamer. "I am not infected, but also, I can not visit her now that she is ill."
During these uncertain times, Muamer is finding comfort in providing support where he can, and his desire to help is welcomed in the CFS. 
"My childhood dream and my mother's dream for me was to become a teacher. If I would leave CFS due to personal problems, it would be like I gave up on my dream. I think my mother would also approve of me staying here and working for the benefit of the children."
This is not Muamer's first experience in providing support to children in crisis. He volunteered his skills and time to the Child-Friendly Space established after the major floods that hit BiH in 2014. At that time, Muamer worked in the CFS in his hometown of Olovo that was established to provide continuity and routine to children who were out of school during catastrophic flooding.
Children have similar needs during any crisis: they need a safe space where they can gather, food and basic clothes, and group and individual activities that restore a sense of normalcy and routine to their disrupted lives.
"Children come to the camp exhausted, undernourished and often needing dry and clean clothes," Muamer explains.
Only after fulfilling the basic needs of children does the CFS staff include children in educational, psychosocial, and creative activities. Children attending CFS in refugee camps come from different backgrounds, and one of the most important roles of the CFS staff is teaching them to get along and respect other children, despite different gender, age, and culture.
"While teaching them to respect each other, we aim to encourage them to remember positive things about their own country," says Muamer. "Their memories are often their only heritage."
For children and their families residing in the camp, CFS is a space where they collect new, heartwarming memories.
The Child Friendly Space and Mother-Baby Unit in the refugee camp in Salakovac, in Southern Bosnia and Herzegovina, was a place of celebration mid-December 2019 - a baby boy born in the camp to a refugee mother Ursa turned one. Candles, cake, children's laughter are all ingredients of a joyous birthday, and all these were present that day in this refugee camp.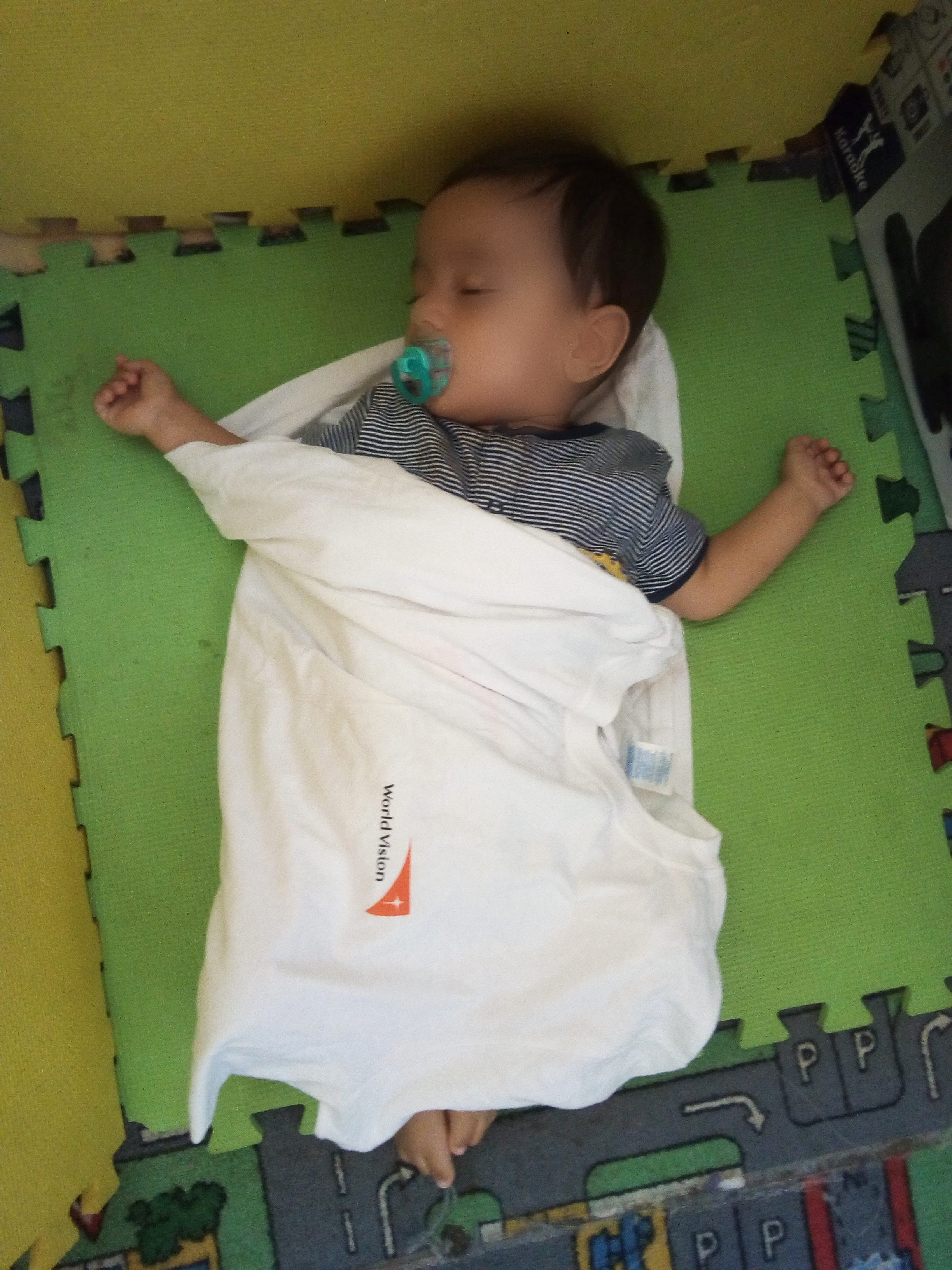 "I will never forget the birthday celebration World Vision staff prepared for my baby," says Ursa (35) from Afghanistan, the mother of the baby boy, and two older children aged 3 and 5. She arrived in BiH when she was 7 months pregnant and immediately started using The Mother-Baby Unit services in Salakovac. The World Vision staff members working here are friendly and unpretentious in their approach, offering education on early baby development and psycho-social support to mothers who are traveling with children.
"Birthday celebrations are not on the official list of the services World Vision offers in camp Salakovac, however, creating a sense of belonging and normality is, and this celebration served exactly that," says Tea Rebac, the CFS and MBU coordinator in Salakovac.
Ursa and her husband left their homeland Afghanistan because of the safety concerns. In Kabul, Ursa worked as a teacher and her husband worked for the foreign NGOs situated in Afghanistan. Their journey to safety, which for Ursa's family means a new home in the European Union, took her, her husband, and their three children through India, Turkey, Serbia, Montenegro, and now BiH, where they reside in Salakovac. They used smugglers' channels to reach the Balkan Peninsula, and Ursa's husband returned to Afghanistan, but Uri and the three little ones managed to reach BiH on foot.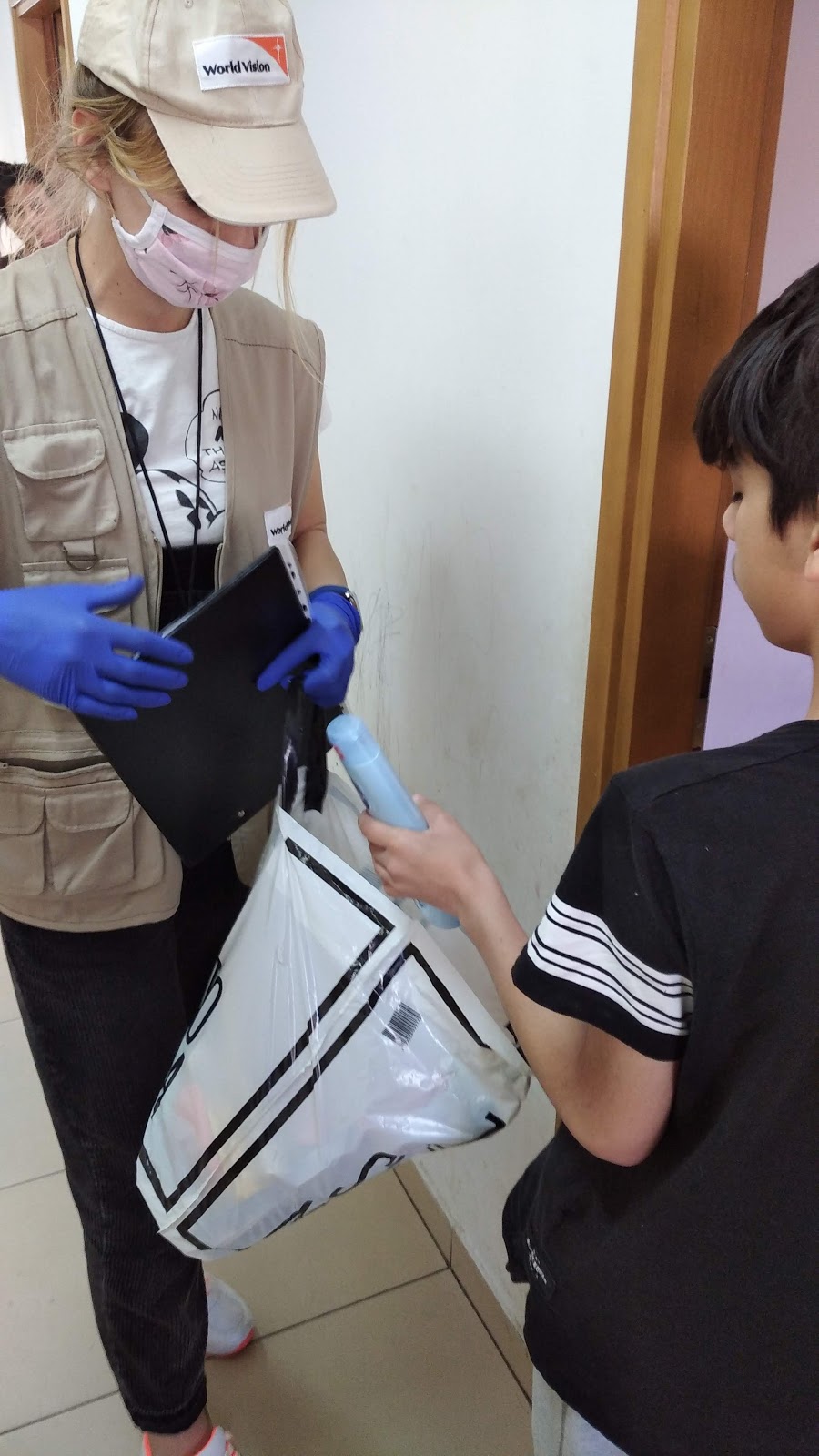 Since the establishment of the CFS in Salakovac in 2018, Tea has never missed a day of work. During the pandemic, when the CFS workshops were put on hold due to the preventive measures, Tea visited the camp and distributed snacks, toys, and supplies for the creative expression of children.
"People in my surrounding often treat my job as if I were doing it 'as a punishment', but I consider it my vocation and a blessing," says Tea.
*Names in the story are changed for the purpose of identity protection
Note: Publication of this article was funded by the European Union. World Vision is exclusively responsible for published content which may differ from the official opinion of the European Union.