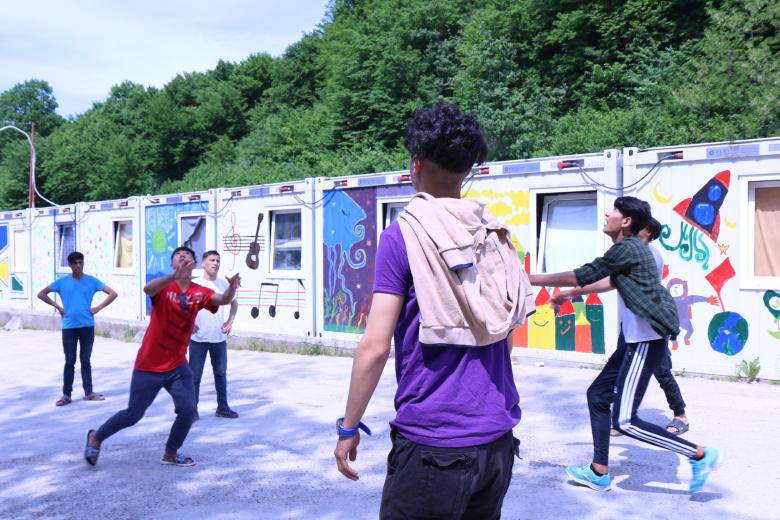 No Ordinary Boys
Monday, June 14, 2021
It's a sunny day in late spring, 2021. A group of young men is playing volleyball in a refugee camp near Sarajevo, the capital of Bosnia and Herzegovina.
Amid the laughter, a photographer tries to capture some of the action and the atmosphere becomes ecstatic.
The boys are eager to show off.
At first sight, you might think you're watching an ordinary group of children letting off steam after school. But these young volleyball players don't go to school. There's nothing ordinary about them. These children are refugees who left their home countries to escape conflict and crisis.
And despite their age, they've been traveling for years without the supervision of parents or guardians of any kind.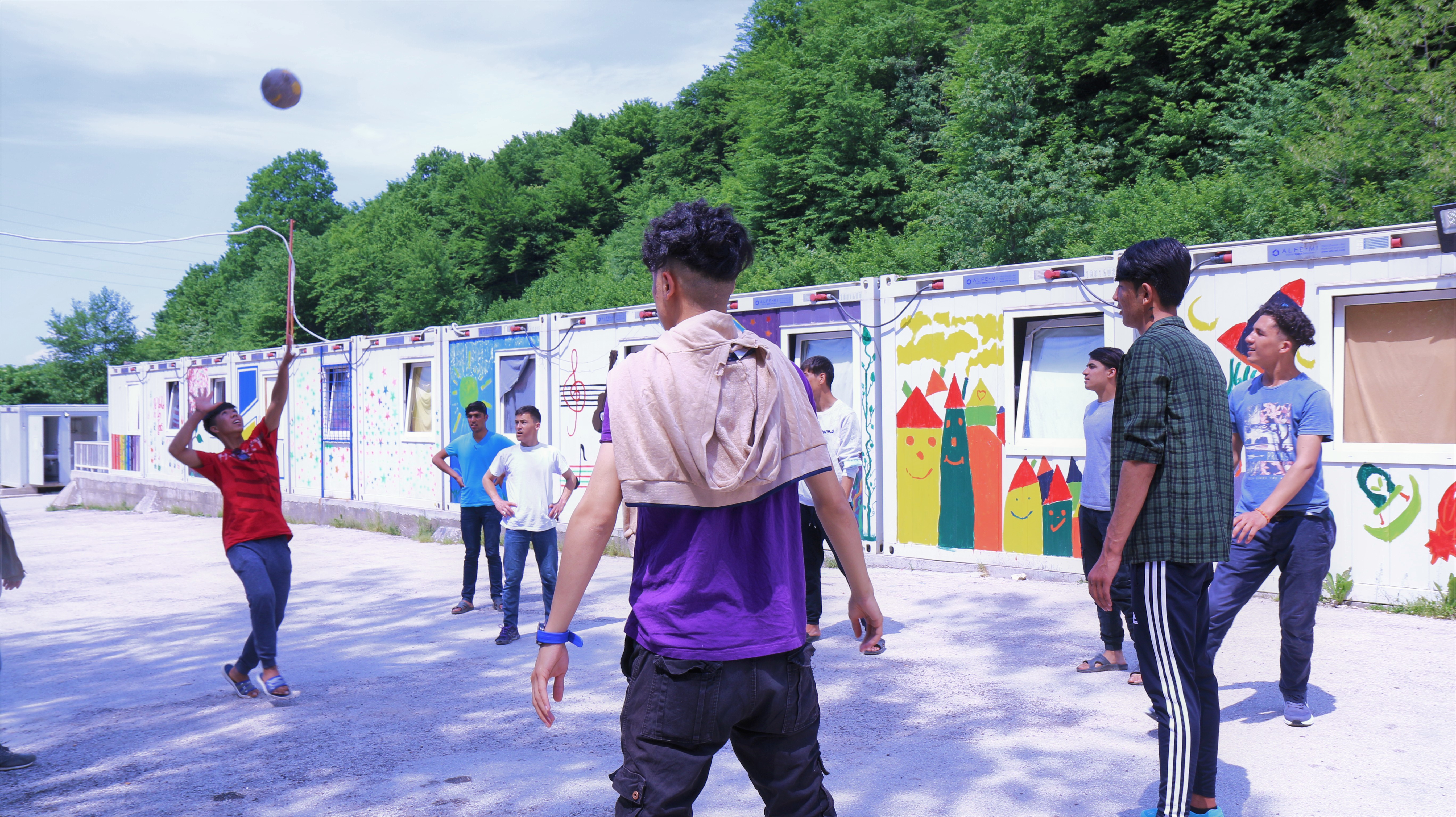 As you can imagine, they don't arrive in the best physical condition. Worse still, they have experienced profound trauma and survived shocking violence along the way. These psychological wounds are often deep, and caring for them demands complex treatment.
Some 889 boys, all unaccompanied minors, received World Vision's services in the first half of 2021 in this camp. World Vision Bosnia and Herzegovina first aims to ensure their physical well-being and then continues by providing psycho-social support, group and individual therapy, and informal education.
One of the boys, Ali, 17, has spent his entire teen years on the road. Originally from Afghanistan, Ali's family became refugees in 2011 after his father died in a local conflict.  His family attempted to re-settle in Iran, but they couldn't find work and their existence depended on the mercy of their neighbours.
Life was hard, but the breaking point for Ali happened when he turned 14 and his grandfather started insisting that he take up arms and join the war in Syria.
"These soldiers think that if they kill people, they will go to heaven. I don't know what kind of attitude is this," he says.
Having no other solution for the boy, his mother told him to leave and find a safe haven in Europe.
So Ali packed what little possessions he had, including some water and food, and left Iran.
"At first, it was scary, but later I met some friends, " he says, putting a positive spin on the story of his journey and confirming once again how resilient children can be.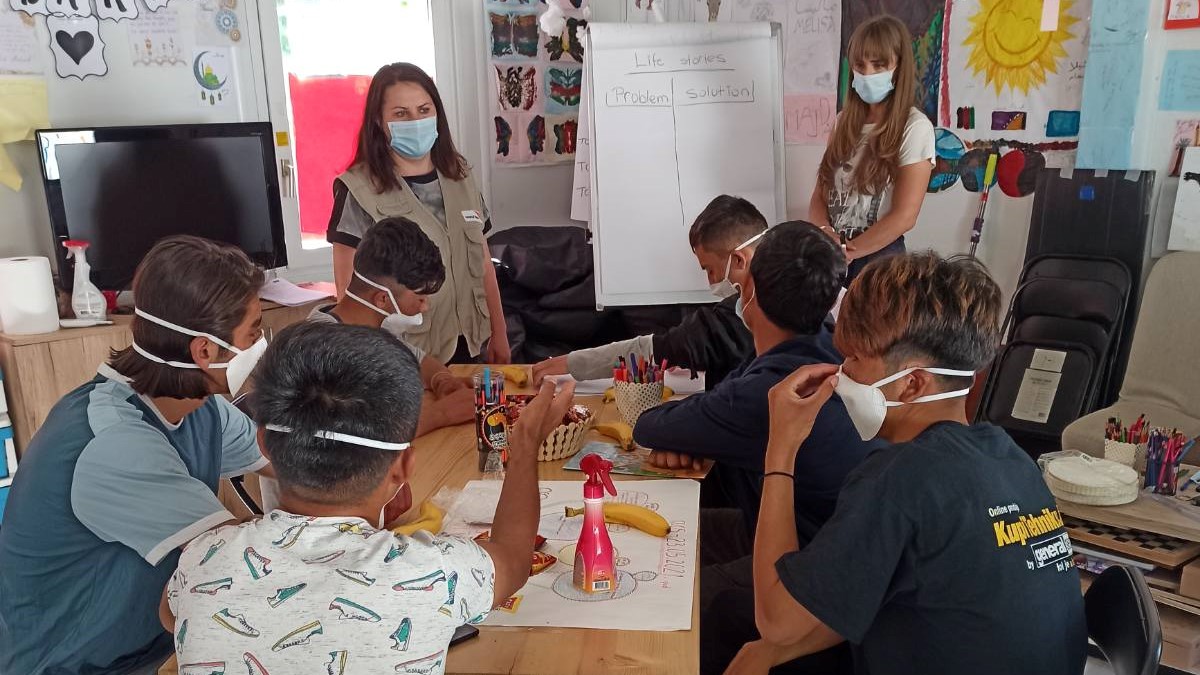 To put his time on the road into perspective, just consult Google maps. If Ali started his journey from Tehran, the capital of Iran, he would have had to walk 313 hours just to reach Gaziantep province at the border of Turkey.
And for Ali, this was only the beginning. There were many more harrowing experiences.
For instance, in Turkey, he hired a smuggler to take him and a group of refugees to Greece.
"Taking a boat to Greece was scary because I knew a lot of people died at sea," he says.
Once the group reached the Balkan Peninsula, the boys continued moving from camp to camp, finding accommodation and free meals where they could.
Ali reached the Usivak camp in Bosnia and Hercegovina at the beginning of the COVID-19 pandemic, temporarily halting his desire to move forward.
Despite only receiving seven years of formal education, he says he wants to be a doctor. Of course, his ambition is challenged by the fact that he will have to learn a foreign language and make up for the years spent on the road rather than in a classroom.
Those are common problems for child refugees, and World Vision BiH offers informal education sessions to help them get up to speed. With the help of UNICEF and World Vision Germany, and through a project supported by the European Union, services and care to unaccompanied minors in this camp are offered 24/7.
Ali embraces these opportunities and comes to the workshops and informal education sessions daily.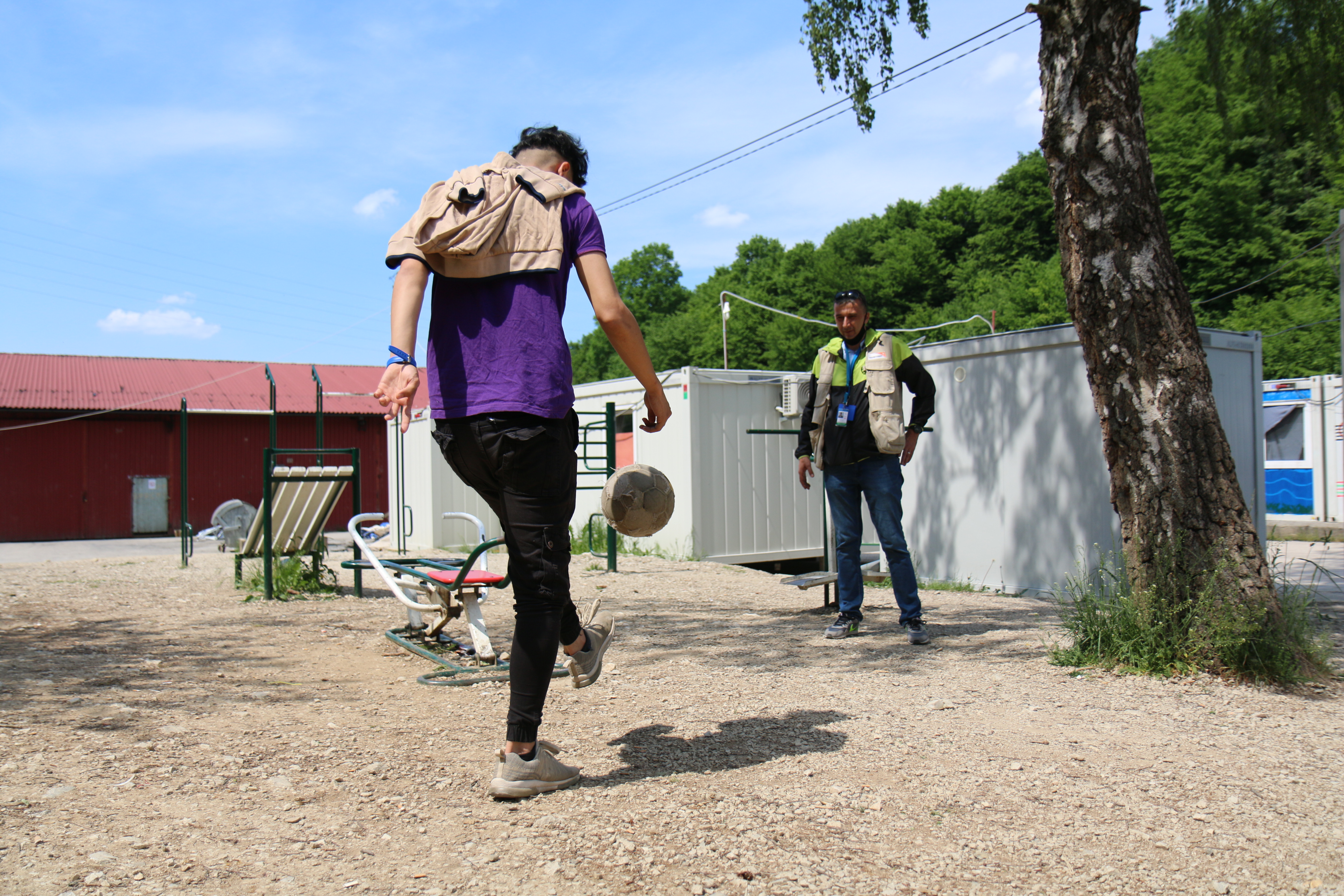 "Maybe I will be a football player. I am pretty good at that, " he says as he demonstrates his football moves for anyone who'll watch. Football and medicine may be nearly opposite career choices, but what 17 year old in Bosnia doesn't dream of a career in the Premier League or Bundesliga?
Coming from Afganistan, Ali is concerned that people will only see him as a stereotype and not as the normal boy he is. "If I tell Europeans I'm an Afghani, they'll think about the war. People don't realize that there are a lot of innocent children and families who don't want war," he says.
Ali wants to find his way to Sweden where an uncle now lives, and whether he chooses the football pitch or the operating theatre, he knows that his journey is far from over.