Strong and healthy parents raise happy children
Thursday, November 4, 2021
In the small village Puračić, in Central Bosnia and Herzegovina, Redžo makes furniture. The small yard in front of his family house is filled with pieces of wood, futon, and fabric that Redžo turns into chairs and sofas. His wife and his oldest, a 16-year old son, help in this process.
A pink sofa takes a lot of space in their yard. With his son's help, Redžo built the wooden structure for the sofa, and his wife sewn the fabric that now covers it. Two girls, 10-year-old twins watch their parents turn plain pieces of wood and fabric into dream-like furniture.
''I've learned this trade early in life. I have worked in local factories for a daily fee, but I could never afford the tools to kick-start my own business", says Redžo.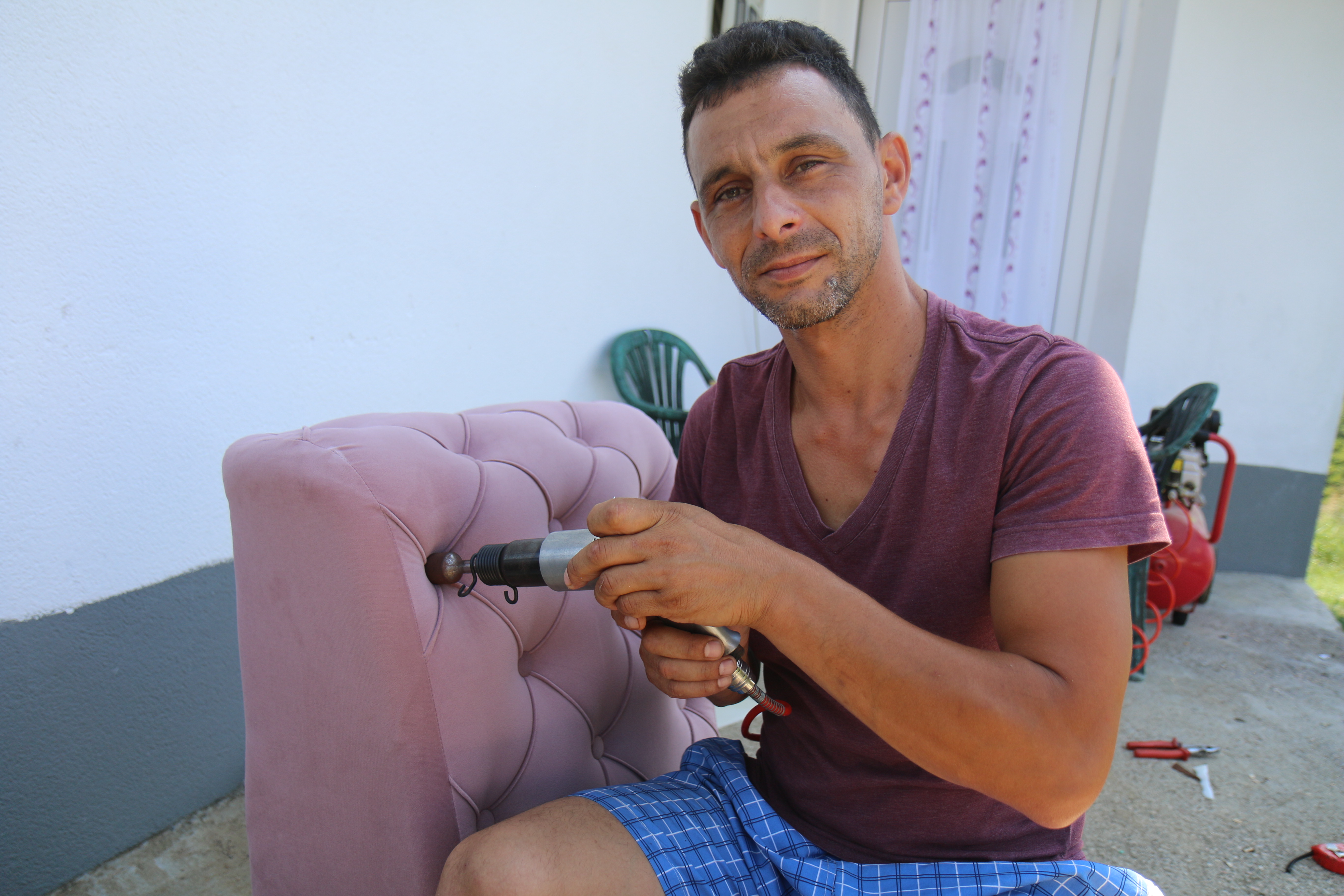 To help most vulnerable families start earning income and reaching the long-term sustainability of their small businesses, World Vision supplied tools, equipment, and machines for 702 vulnerable families in BiH, in the past two years.
''Based on the observations of our employees who are working in the field, and the information we receive from our partners, schools, local municipalities, and welfare centers, we supplied tools and equipment for families without any or minimal income", says Anesa Muhovic,
In the other part of Bosnia and Herzegovina, in village Vojkovići near the country's capital Sarajevo, Miladinka is brushing up her tailoring skills.
Having lost her job in her late 40s, this mother of two dedicated her time to her family and work inside and outside the house. To make sure that the family has enough food, she keeps chicken, pigs, and grows produce in a tiny yard next to the family house.
Still, she continued searching for work, since this would bring additional stability for the family. Not being able to find any work in the small community she lives in, she happily accepted the opportunity to start a home-based sewing service.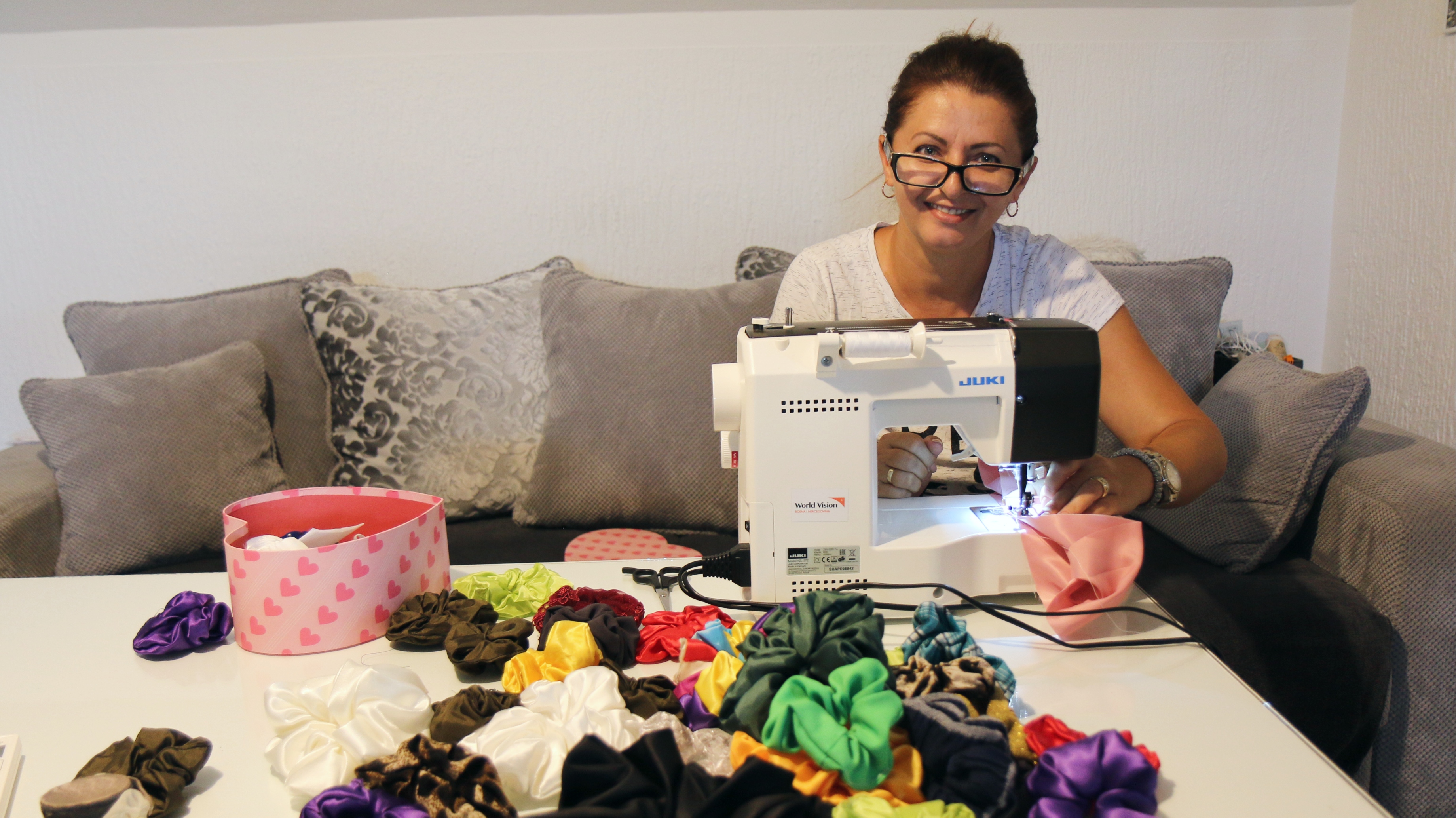 Hairbands are simple to make and necessary for girls of school age. Miladinka makes them to order. Occasionally, neighbours ask for simple clothes alterations and Miladinka is happy to provide the service.
''These hair bands are expensive in the shops, and children wear and need them", says Miladinka.
The COVID-19 global pandemic made personal protective masks mandatory in most places, Miladinka started sewing these necessary items for herself, her family, and neighbours.
''I hope to be able to afford to learn the tailoring trade in full", says Miladinka.
Loss of a job is difficult for any person, deeply affecting mid-career women with dependants. According to the BiH Statistics agency, out of the total number of women who are registered as able to work, every fourth woman is unemployed, while this is the case for every seventh man.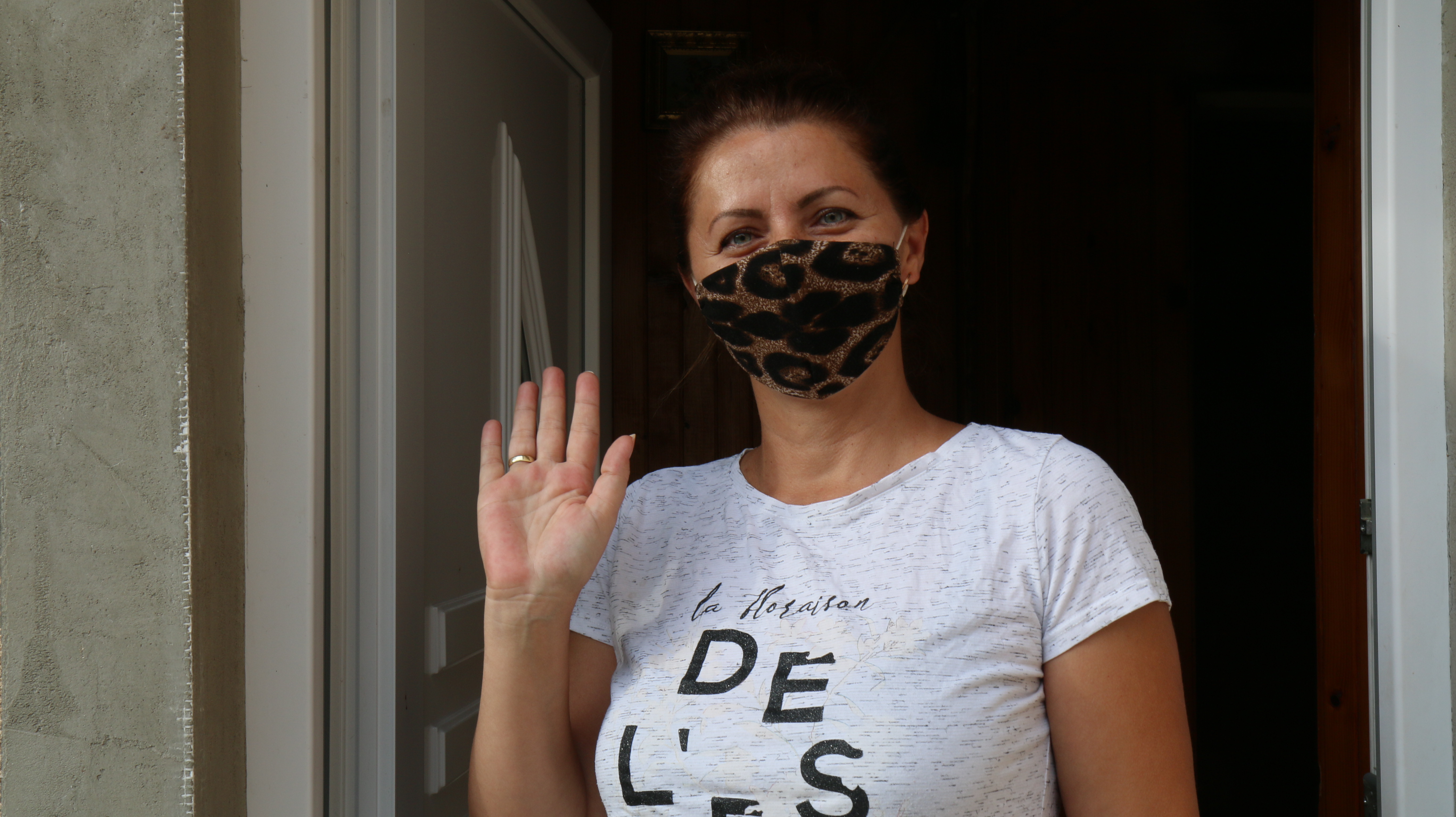 Jelena from East Sarajevo also felt the consequences of mid-career job loss. The induced stress primarily affected her health.
"In addition to losing my job, I lost my father and my uncle in 2017", says Jelena.
With close to half a million unemployed persons, the BiH market is saturated with people seeking work, and Jelena found herself without income.
Caught in the cycle of worry, Jelena started losing hair and has been diagnosed with alopecia. Without obvious physical cause, Jelena's doctor starts suspecting stress as a possible trigger. Along with the therapy, the doctor suggests that she starts thinking about activities that fulfill and distract her from daily worries.
"Along with the stress-induced alopecia, I was diagnosed with depression", says Jelena.
Jelena remembers her childhood passion and goes back to painting. She started going to the painting workshops in the local mental health center.
Aware that such a hobby can be costly, World Vision provided Jelena with painting supplies for one year.
Visiting Jelena and her family in the aftermath of her illness, we find her and her children in a rather upbeat mood. Lively conversation fills the living room, while Jelena paints and the children play with two dogs. We notice that Jelena's hair is once again long.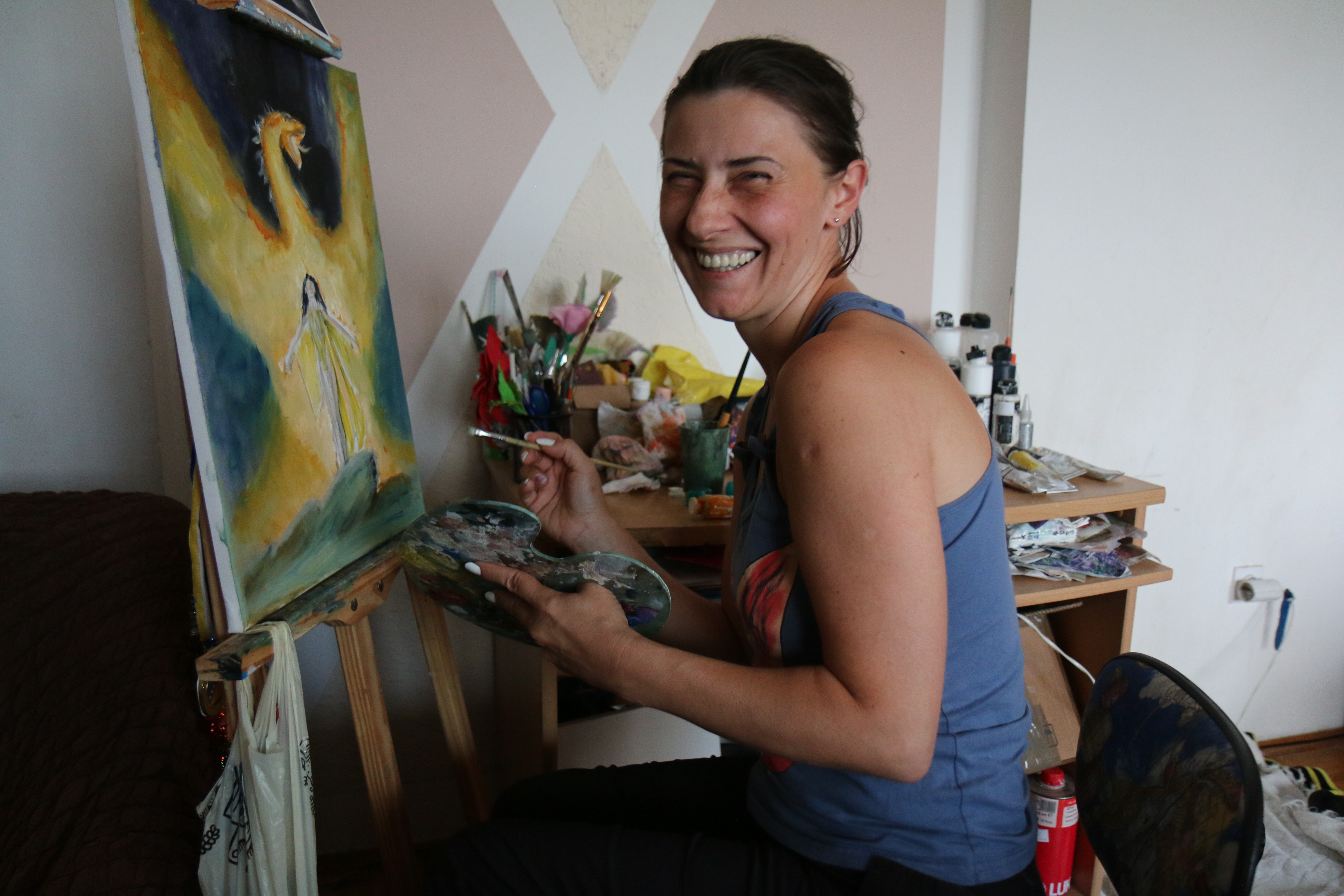 The living walls are covered in paintings, nature, still-life, and Orthodox Christian saints icons.
"I even sold several paintings, but 2020 was hard on everyone", says Jelena.
Jelena paints every day. She is constantly learning new and practicing techniques that she is already familiar with. Encouraged by her children, she created a social media profile and she is open for orders.
The children dream of their future. The oldest one, an 18-year-old daughter plans to go to college, and the youngest one, an 8-year-old boy inherited his mom's love for art. His sketchbook is filled with character studies, superheroes from the boy's imagination.
Meanwhile, Jelena found a job. It is a short-term contract, but Jelena manages to worry less. This families' priority is their physical and mental health.