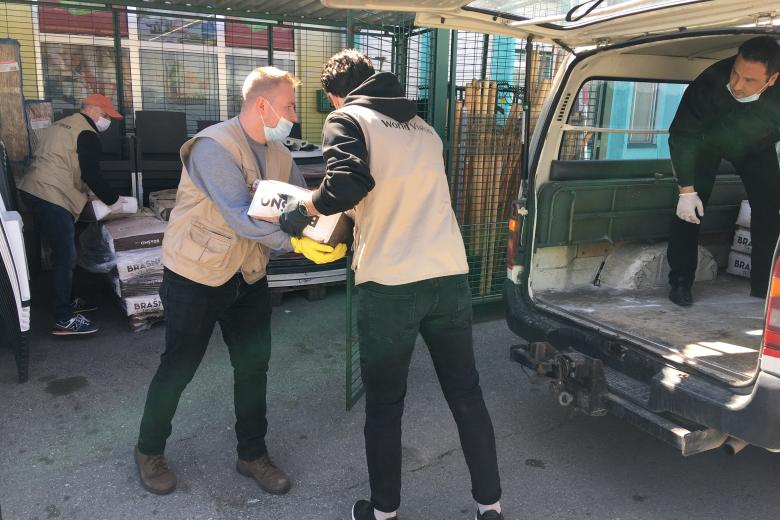 Young Volunteers are Hidden Heroes of BiH Communities
Monday, August 3, 2020
"Being a part of humanitarian activities resonates in my heart and makes me feel happy and satisfied," says Admira from Sapna near Tuzla, a young leader in her community.
Admira is just one of many young people from the central part of Bosnia who, during the COVID-19 crisis, volunteered their time and skills helping migrants, refugees, children, and all of those who have been made vulnerable by the health crisis.
"I think that honesty, selflessness, and empathy are the qualities that push a person to become a part of such activities. I wish to believe that I possess these," Admira adds.
With the announcement of the COVID-19 pandemic in March 2020, World Vision BiH suspended all its programme activities, redirecting its funds and human capital to work on the prevention of the disease and its consequences. World Vision mobilised its capacities worldwide and started providing protective gear, disinfectants, hygiene items, and food to the most vulnerable families, as well as to institutions that are meeting their needs.
Although this period is risky for both young people and their family members, World Vision BiH has reduced the risk by ensuring that volunteers are the first to receive protective equipment, and that information on how to protect themselves is always available.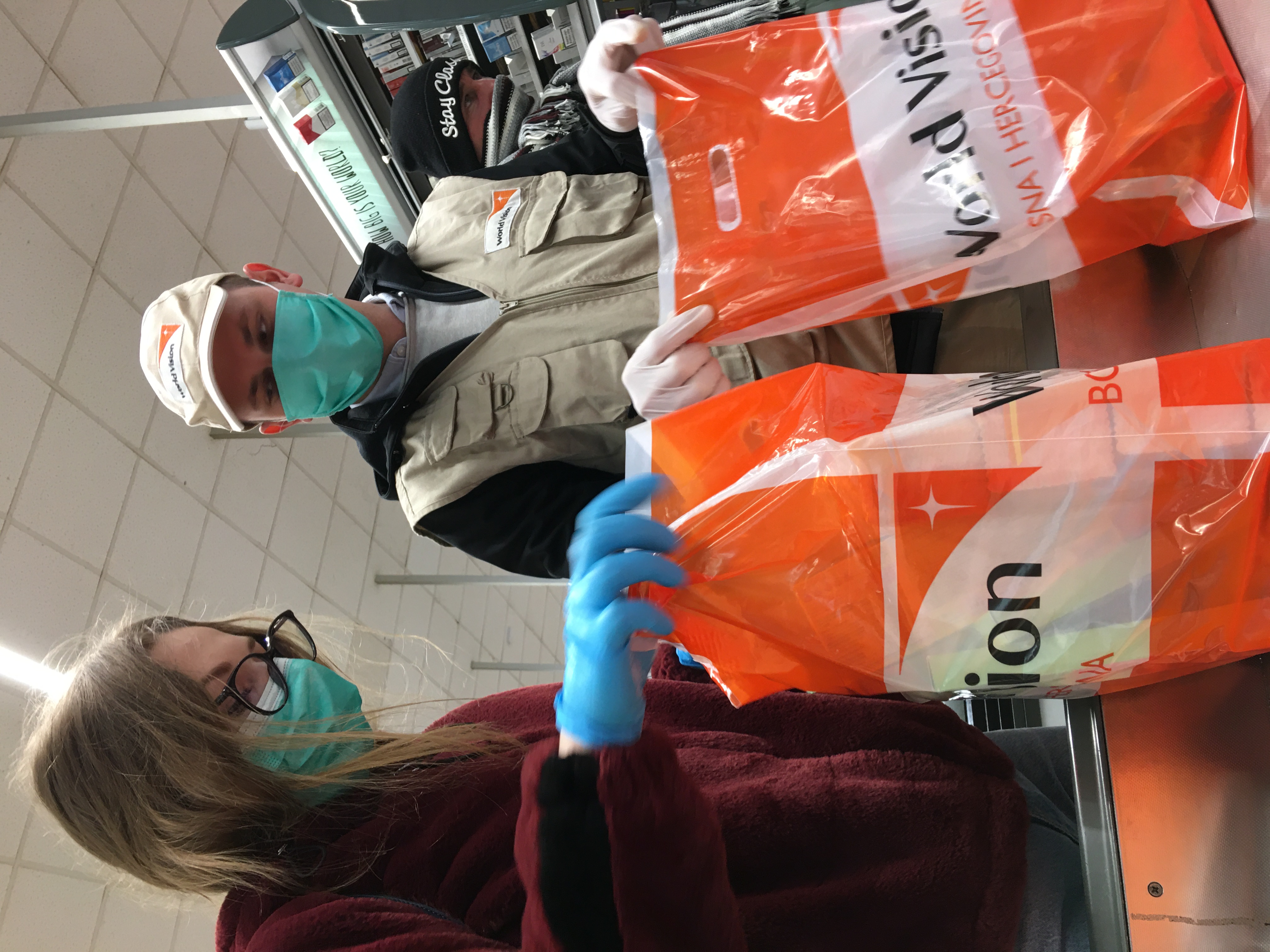 Bego, Ferid, Dino, Samir, Zerina, Almira, Adin, Merima, Admira, Isak, Alen, Muamer, Almedina, Selina, Ramo, Selmir, and Narcis are young volunteers who distributed hygiene, food packages, and any necessary medication to vulnerable groups. They also provided first aid to migrants and refugees, visited children with disabilities, and helped school-age children with their homework.
They didn't forget the larger communities in which they live, either, distributing face masks and disinfectants, engaging in conversation with concerned citizens, and doing whatever else they could to limit the spread of fear and panic.
"I gathered my courage primarily thanks to what I feel in my heart, and that is the love to help someone and not to give up what I am fighting for," says Merima, a long-time volunteer from Kalesija, near Tuzla. "At a time when there is a shortage of volunteers at the front, despite the risk, I am ready to help anyone who needs help!" Allen from Lukavac explains as he packs packages for families in need.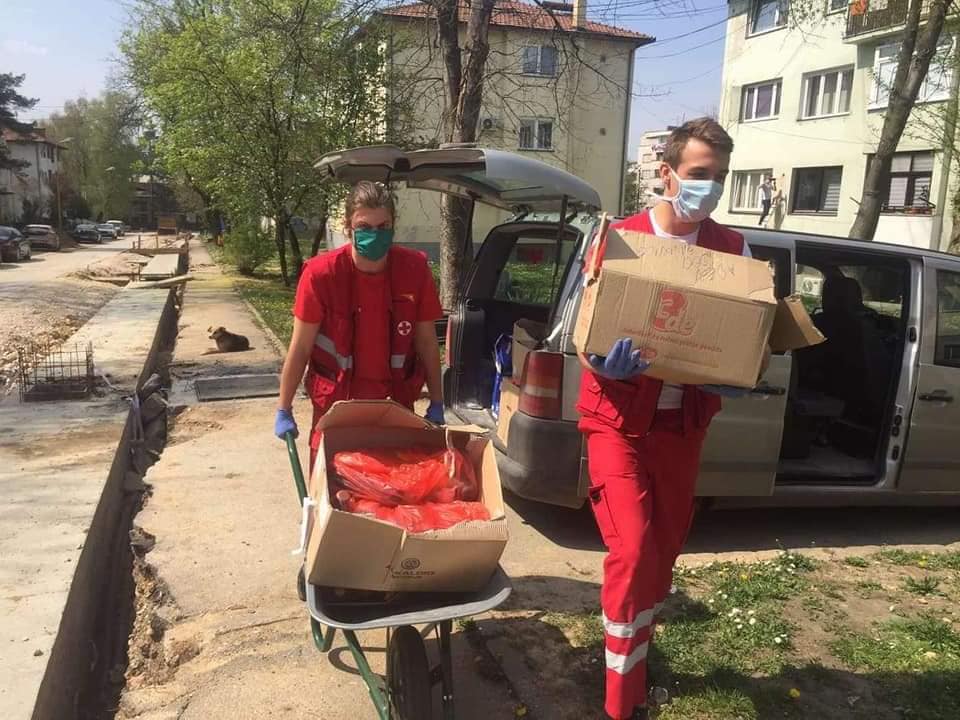 In the first weeks of the pandemic, young people worldwide found themselves in an unusual situation: school classes were suspended, maintaining social distance became a must, and a curfew was introduced. These prevention measures kept them away from their friends, and in BiH, young people were hearing older people equate the current situation with the war.
Knowing that young people felt fear and felt exposed during the crisis, World Vision organized online chats for young volunteers providing space for sharing their feelings and concerns. "I could not be calm knowing that someone cannot pick up medication or buy food. I was not brave! I felt fear, like everyone else, but I was determined in my intentions," says Samir from Kalesija, during one of these sessions.
Putting their fear aside, these young volunteers did what they thought best: they put their skills and time at the disposal of the needy, proving that they were mature enough to act reasonably in a time of crisis. They joined teams of volunteers of institutions that worked day and night so that no one in the community would feel neglected.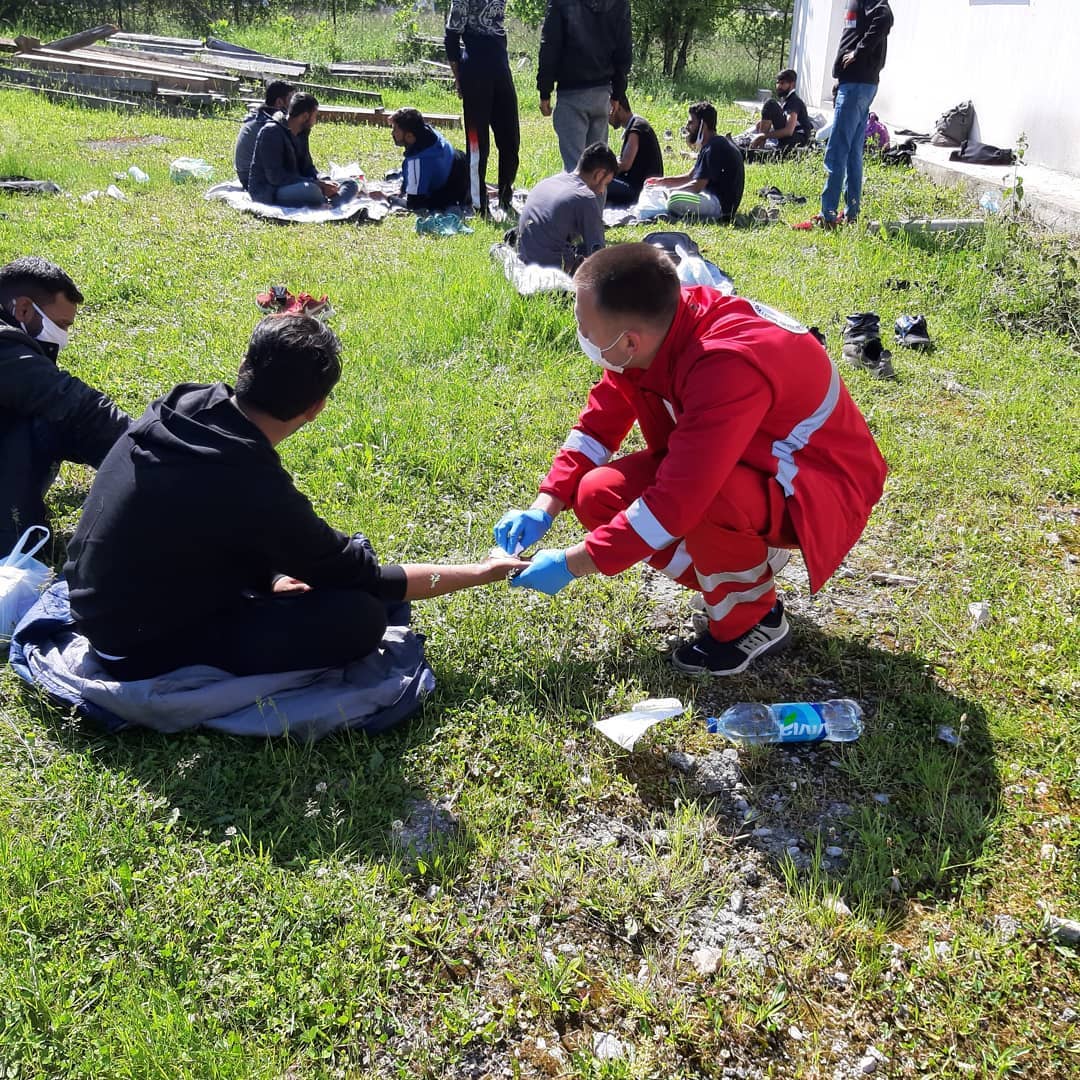 "Nothing will come of nothing, and I don't want to be the one to just watch," says Ferid from Kalesija as he and his colleague, Muamer, make a plan for the distribution of protective equipment provided by World Vision BiH. "The team I work with gives me the motivation to go forward. Guided by the principles of humanity, Ferid and I are always available to help the population of our municipality, no matter the crisis," he says.
World Vision is an organization that has been investing in young people for years, building their capacities so that they can lead the activities and projects that benefit their communities. By investing in their skills and knowledge, teaching them about volunteerism and social responsibility, World Vision BiH creates a humane society in which vulnerable children, their families, and other people in need are protected.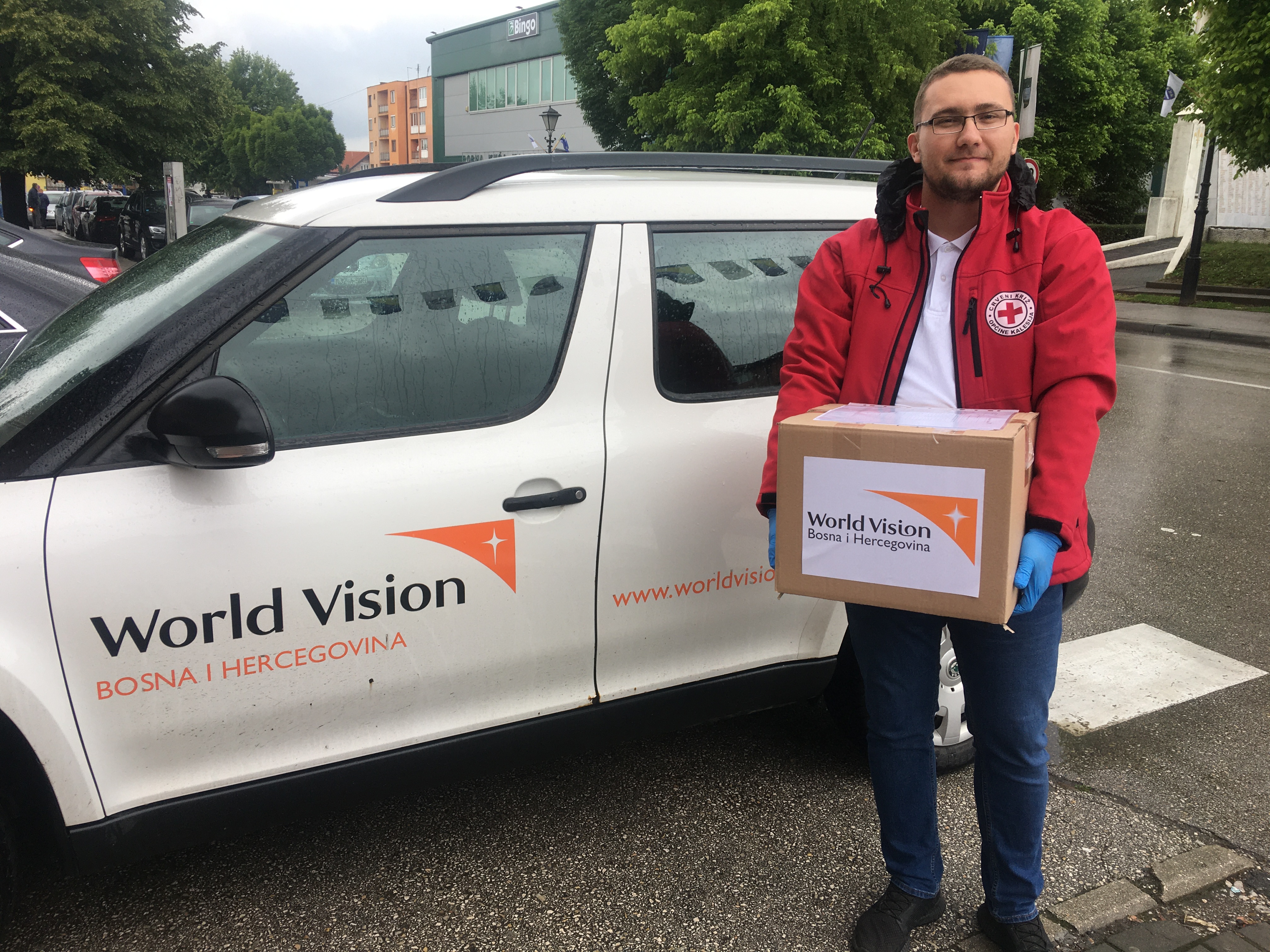 "In situations like this, one must behave like a human!" says Almira from Kalesija, whose seemingly endless positive energy and warm smile provided comfort for people in isolation. "I tried to make it easier for the citizens to spend their days in isolation," she said, explaining that visiting families in remote places meant that they did not feel lonely, forgotten, or neglected.
These young people have shown great courage, overcoming their fears to make a difference in the world. And by allowing themselves to grow, they improved the well-being of the people of their communities.
These may seem like small steps, but for our communities, they've made a huge difference.
So thank you for being our heroes!