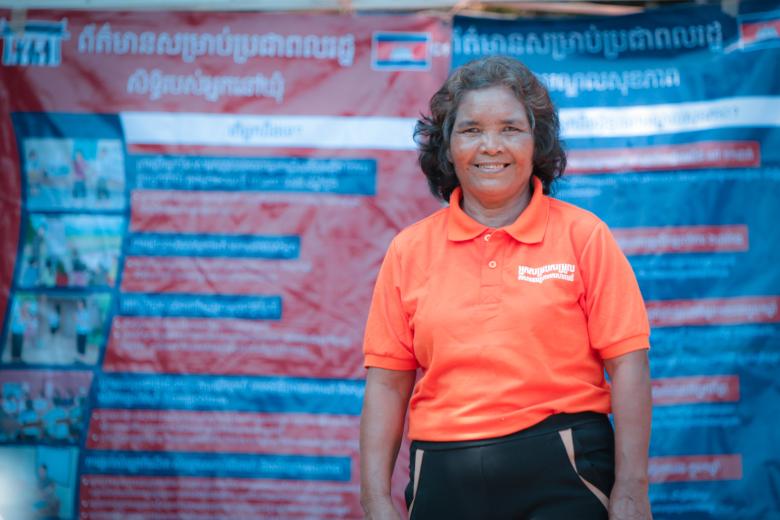 Hidden Hero for Citizens
Friday, May 29, 2020
A woman drives by on her mobile tractor. She is mature in age but hardworking and determined. Her name is Yors Samnang. She is a farmer and lives with her sons and grandchildren in Banan district, located in Battambang province, Cambodia.
Born during the civil war and a dropout at grade two, Samnang spent her childhood in a time of struggle.
"Living without a good education was tough for me," she says.
"One day, I was chosen to be a community educator, but I was ridiculed by some. They said I couldn't educate people while I was not well educated."
She has been through capacity building and training on facilitation and coordination skills, she is confident to give comments and share her views.
However, Samnang adds: "Despite their words, I didn't quit."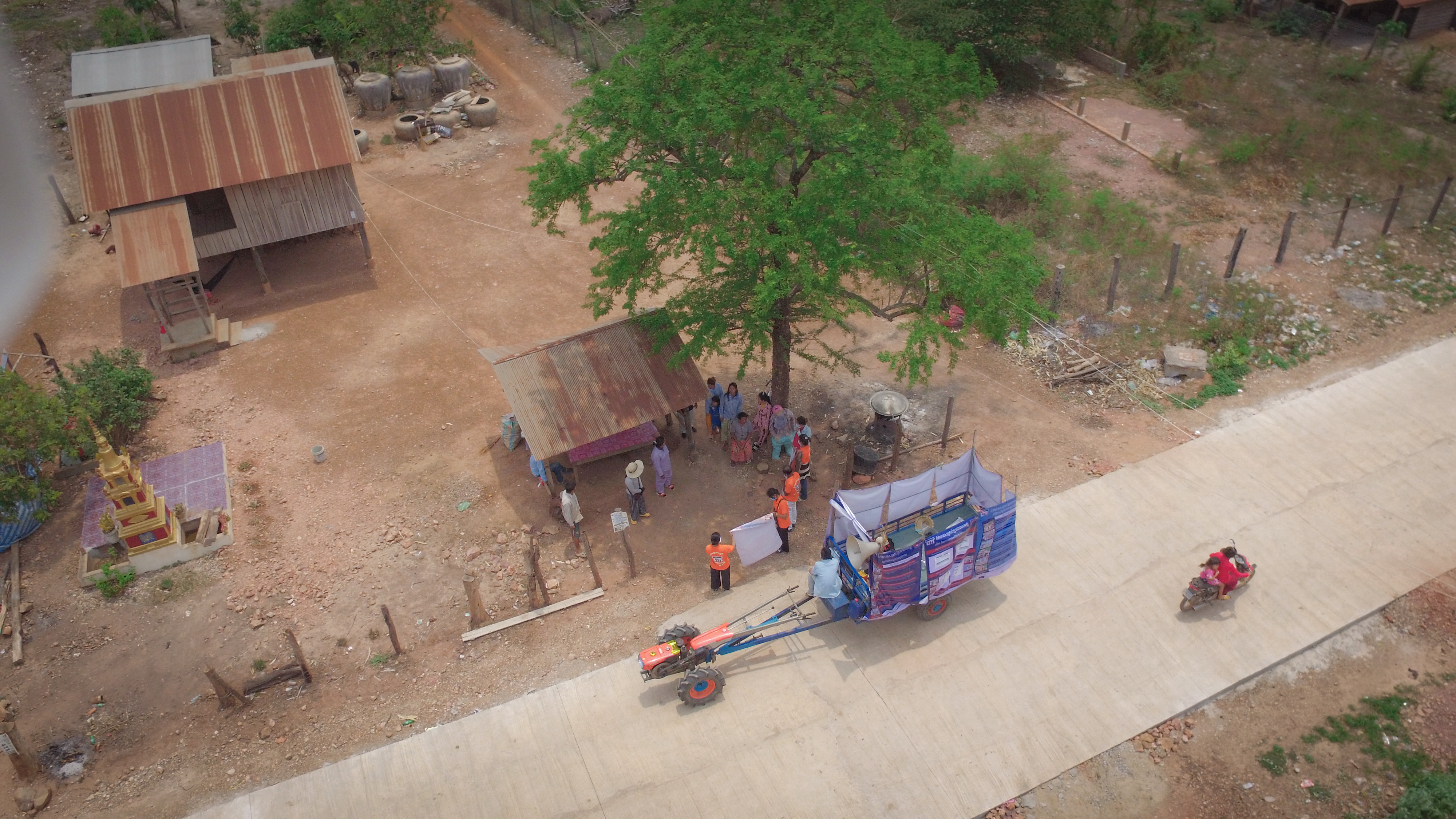 World Vision has been implementing the Implementation of the Social Accountability Framework (ISAF) since 2016. Funded by the European Union and co-funded by World Vision Germany, the project was carried out in all 290 communes of the 30 districts in Battambang, Kampong Cham, Kampong Speu, Pursat, and Takeo provinces from 2018 to 2020.
Before ISAF, Samnang says, "Citizens here were not confident to talk about their rights, even school and commune public service hours were not regular and sometimes officers came late. The citizens didn't understand their rights," Samnang said.
Shortly after being recruited as a Community Accountability Facilitator (CAF), Samnang underwent capacity building training related to the Social Accountability Framework (SAF) process.
Samnang spends her time at home caring for her grandchildren. Out in the community, she spends time facilitating various activities to help citizens learn about their rights and standards for school, health centre, and commune services. 
"Being a CAF, I have faced difficulties with the demand side. They interrupt my efforts and say I should not be an inconvenience by getting in the way of their services, and I should educate myself before talking about these services."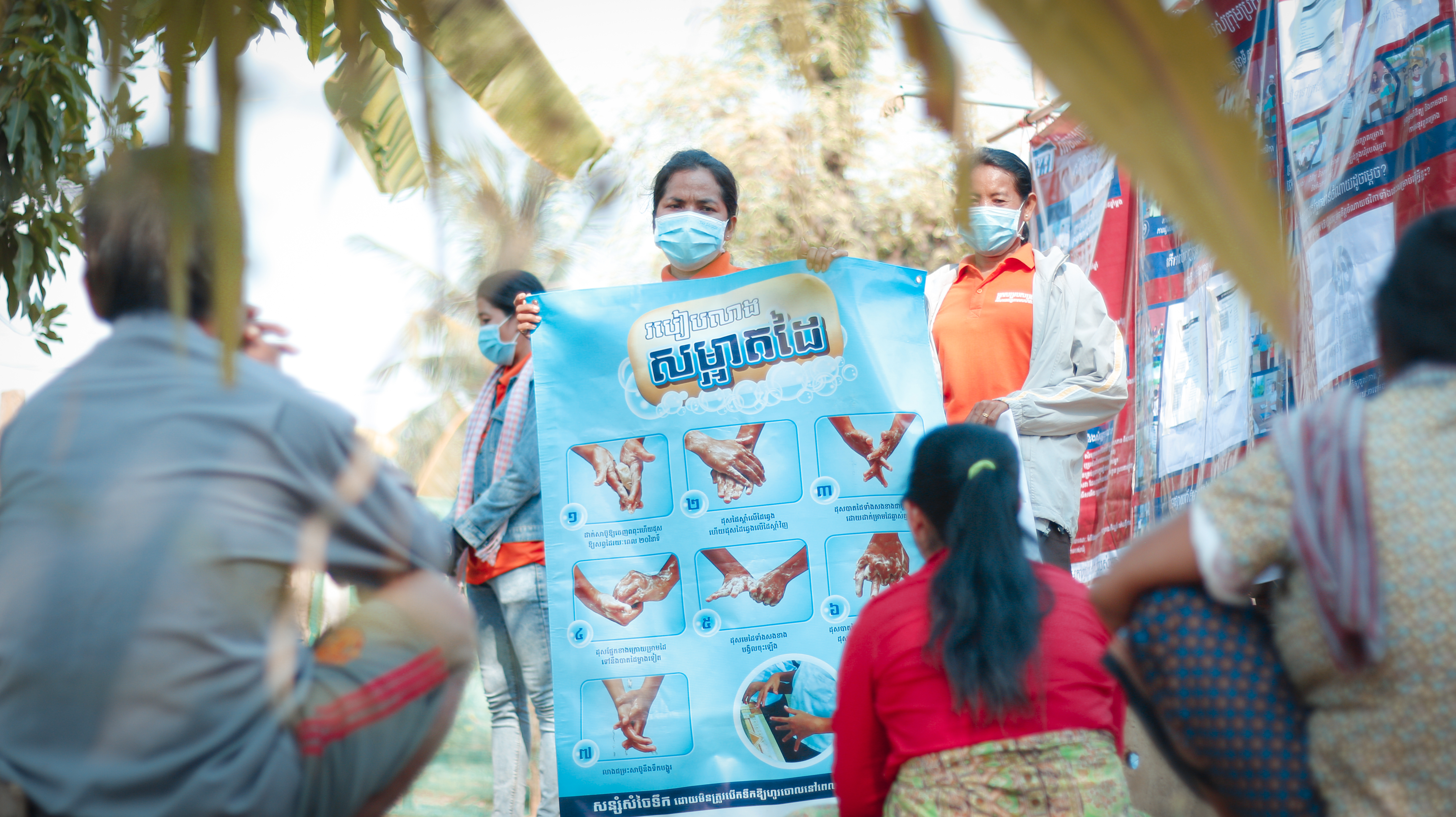 Samnang continues, "Sometimes I do feel discouraged, but World Vision staff always coach and inspire me. What I wish for the most is that my community advocates for their rights and high service standards."    
Samnang runs an Information for Citizens (I4C) mobile kiosk, the easiest way for households to access information in the community. The kiosks use a mobile tractor to transmit media, such as songs for awareness and other creative material, to engage citizens.
With the recent outbreak of Covid-19, efforts to increase awareness of the pandemic are integrated with the I4C kiosks. As the local government call on citizens to stay at home to prevent the spread of Covid-19, Samnang and other CAF members integrate I4C  activities, hand washing and COVID-19 prevention awareness by partnering with the health centre and commune staff.
"I care about my safety. But what I'm concerned about the most is the safety of my community. I do this for them, as I would like people here to understand and avoid infection." 
Samnang is one of 1,160 CAFs in the ISAF project across the targeted communes. Their facilitation and coordination for social accountability benefit 2.8 million people.
"Now I can see a difference. People here are more confident and can have demand-side conversations about commune services."
World Vision is committed to strengthening and expanding the demand side of social accountability in the sub-national democratic development reform process to improve public service delivery in Cambodia, specifically in primary schools, health centres, and communes.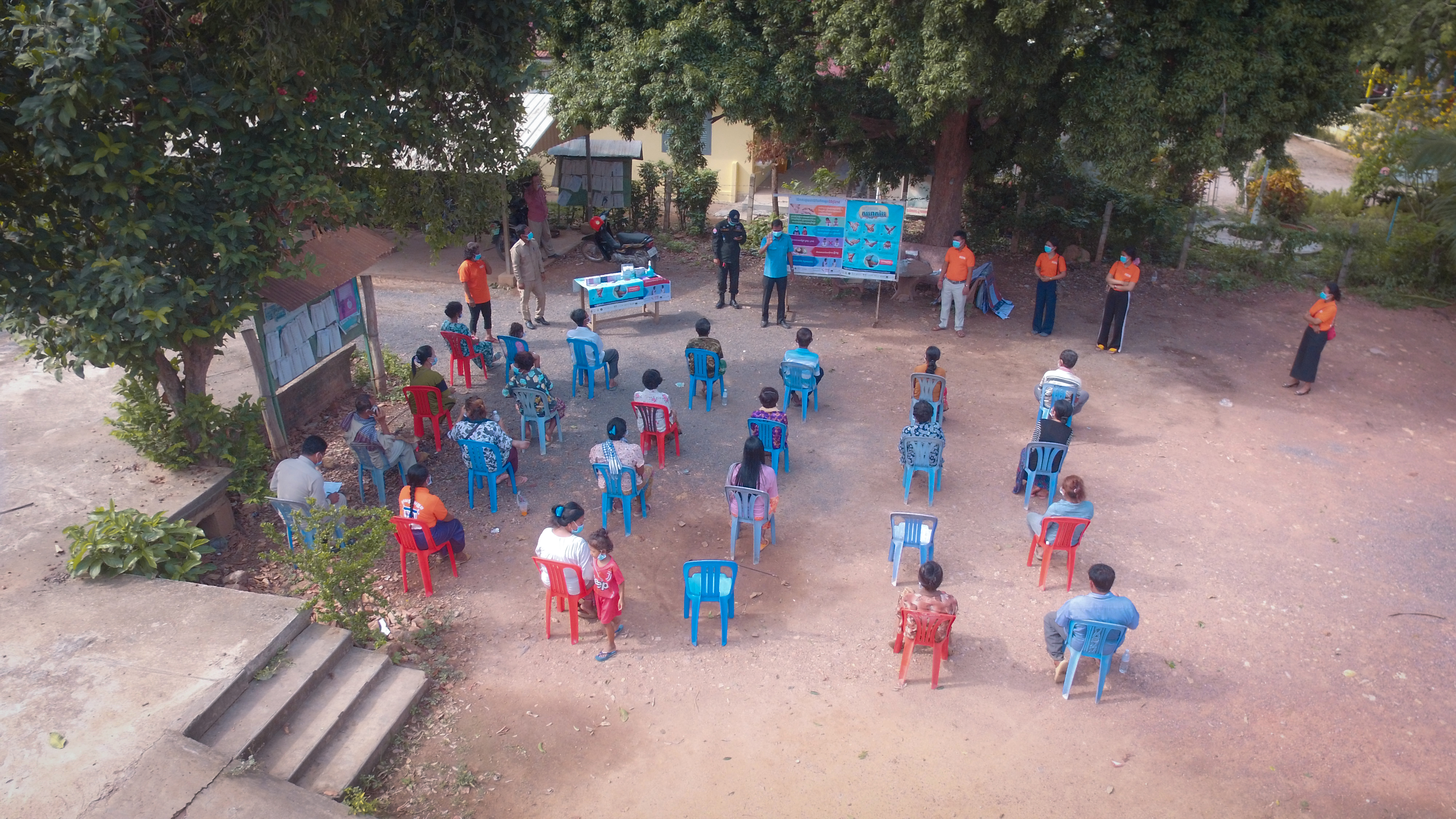 ---------------
by Chetra Ten, Communications Officer
World Vision International-Cambodia