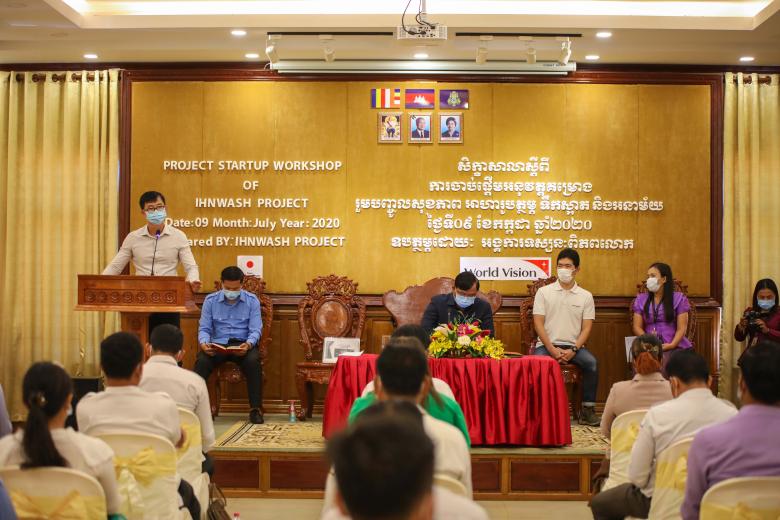 Increase in Children Healthy and Well Nourished
Friday, August 7, 2020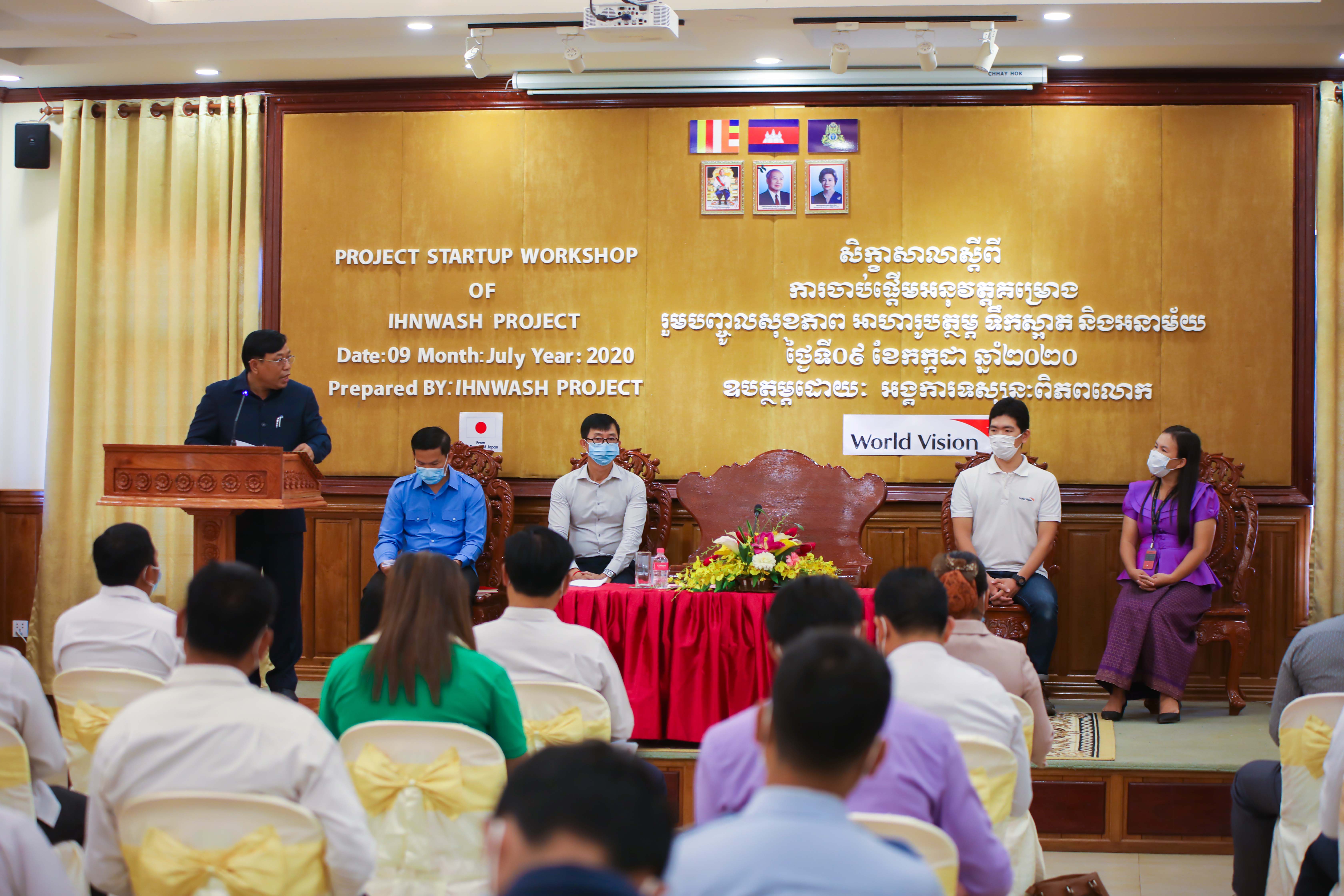 Preah Vihear, July 9, 2020- World Vision held a start-up workshop for the 'Integrated Health, Nutrition, Water, Sanitation and Hygiene (IHNWASH) Project.' The workshop was held to launch and promote awareness of the project to get stakeholders involved and seek support from partners for project implementation.
Co-implemented by World Vision Japan and financed by the Ministry of Foreign Affairs – Government of Japan, the project aims to increase the health and nutrition of children in Chey Saen, Chhaeb, Kuleaen, and Tbaeng Meanchey districts of Preah Vihear, located in the northern part of the country. Through the project, World Vision will work with local authorities, Preah Vihear Provincial Health Department (PhD), Provincial Department for Rural Development (PDRD), Tbeng Meanchey Operational District, Health Centers and Health Posts. The population of the four administrative districts under the project target were as follows; Chey Saen: 26,387, Chhaeb: 24,354, Tbaeng Meanchey: 11,418 and Kuleaen: 33,990 (data available from 2018).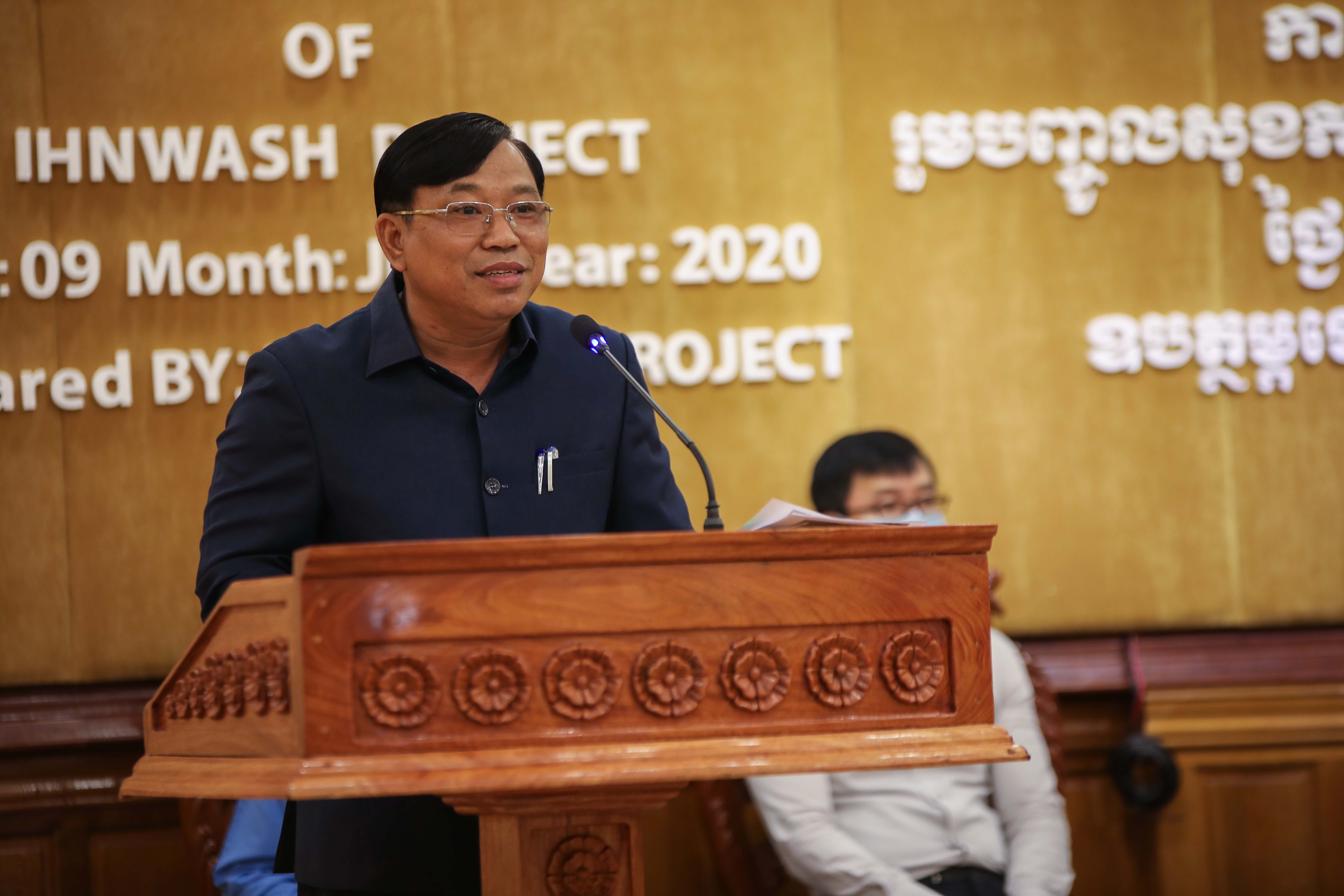 The event was presided over by His Excellency, Muth Phisethnea, Deputy Governor of Preah Vihear, Dr Koung Lo, Director of Preah Vihear Provincial Health Department, Mr Nhean Kong, Office Chief of Rural Water Supply, Provincial Department of Rural Development of Preah Vihear province. World Vision staff also participated in the event.
According to the Cambodia Demographic and Health Survey (CDHS) 2014, in Preah Vihear province, the infant mortality rate was 70 deaths per 1,000 live births (28 was the national average), the under-five mortality rate was 79 deaths per 1,000 live births (35 national average), delivery by traditional birth attendants was very high at 45% (10.7% on national average). Malnutrition rates were also alarmingly high; stunting at 44.3% (32.4% national average), underweight at 30.7%. As to the indicators related to water, sanitation and hygiene, 19.3% of under-five children had diarrhoea in Preah Vihear while the national average was 12.8%. According to data from Preah Vihear PDRD in 2017, only 71% of households had access to safe water and only 35% of households had access to improved sanitation facilities.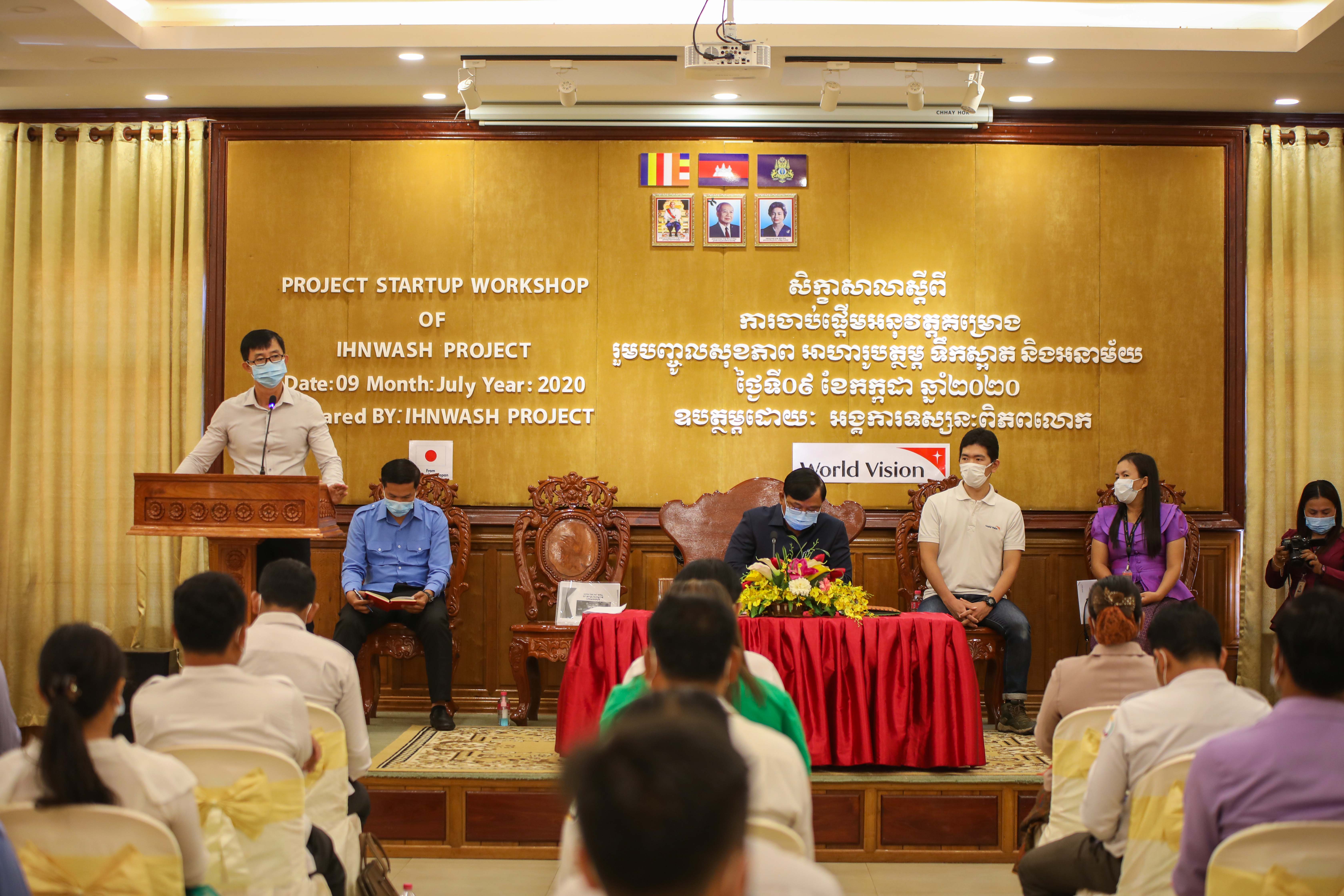 "I would like to thank World Vision so much for implementing the project and this is the crucial goal that we want, too. We have seen that malnutrition is a major issue for our communities. According to CDHS 2014 results, there are more malnourished children in Preah Vihear if we compare to other provinces, and it is the highest rate in Cambodia," said Dr Koung Lo, Preah Vihear PhD Director.
He added, "We, the Government, NGO partners and stakeholders, must pay attention to malnourished children because children are bamboo shoots of the country. If children and youths are malnourished, it means there will be a lack of human resources and we cannot develop our nation as a whole."
 "I would like to insist Preah Vihear PHD, PDRD, and the four district governors cooperate with World Vision to reach 100% of our children to become free from malnutrition in Preah Vihear province," said HE Muth Phisethnea, Deputy Governor of Preah Vihear.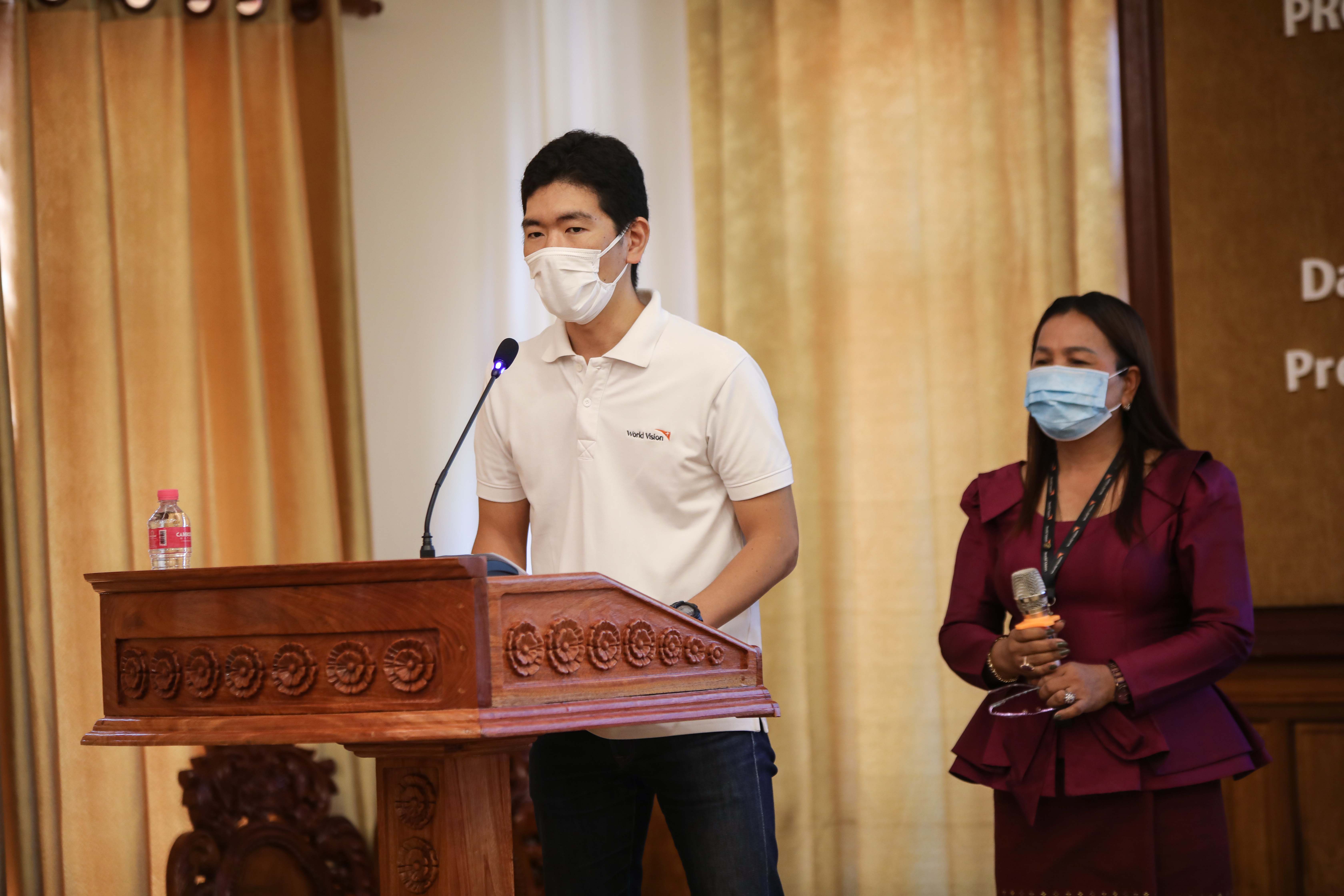 The World Vision IHNWASH project will strengthen the knowledge and practice of mothers and caregivers on maternal and child health and nutrition. They will learn about effective infant and young child feeding. Child malnutrition will be prevented and treated through a range of proven interventions including the Positive Deviance Hearth approach. Community members will have better access to improved drinking water sources, positive hygiene practices will be promoted and households will have increased access to improved sanitation facilities.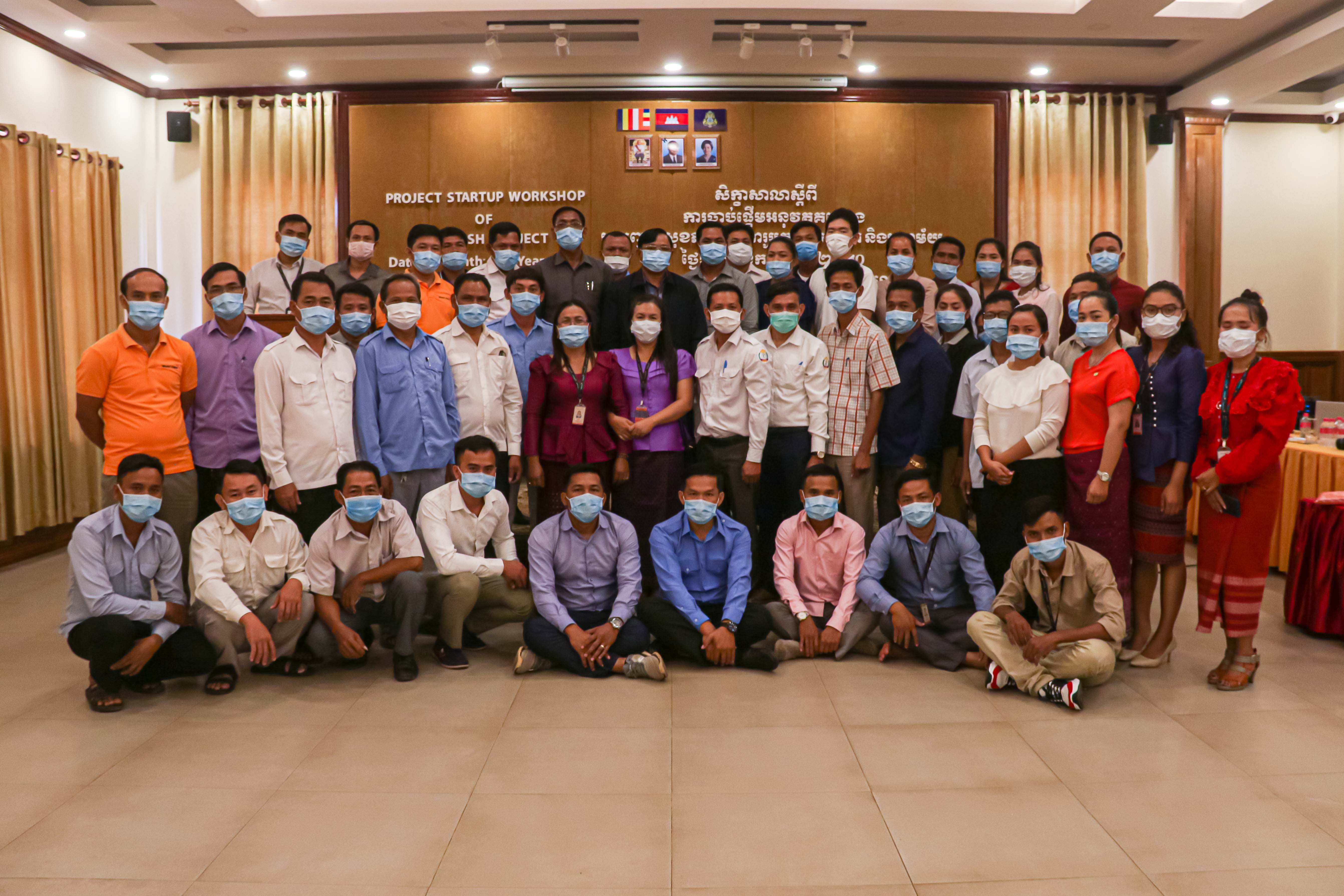 ---
Content and Photo by Vanndeth Um, World Vision Communicator
Published by Chetra Ten, World Vision Communicator