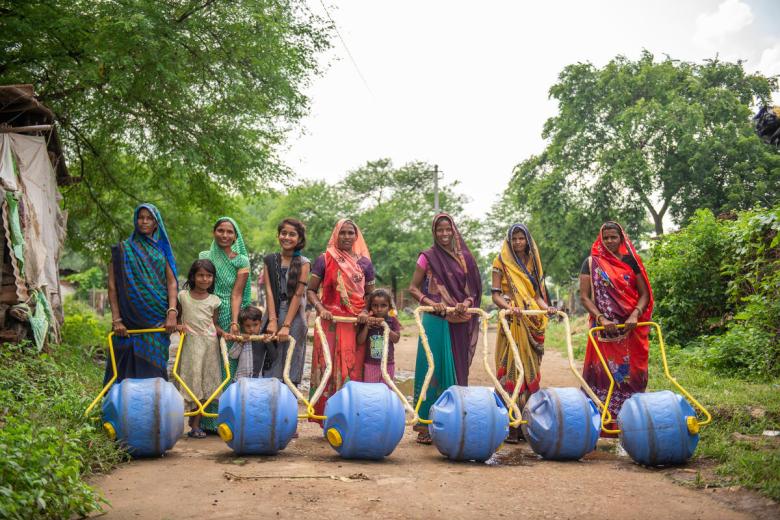 India: The water wheel helping children get to school on time
Tuesday, December 7, 2021
Krishna pushes the water wheel with a playful gesture. Her family's nearest water source is a hand pump, located a couple of hundred metres from her house.
But that changes during the dry season.
Krishna's village in India is around 491 metres above sea level. The altitude makes it almost impossible for the land to retain groundwater.
People in the rural areas are dependent on groundwater for both domestic and farming purposes. The area is also naturally arid.
In the dry months from February to June, Krishna's village of around 100 households is dependent on one well. The rest of the hand pumps and wells dry up. The well is one kilometre from the village, and Krishna and her family spent a lot of their time fetching water.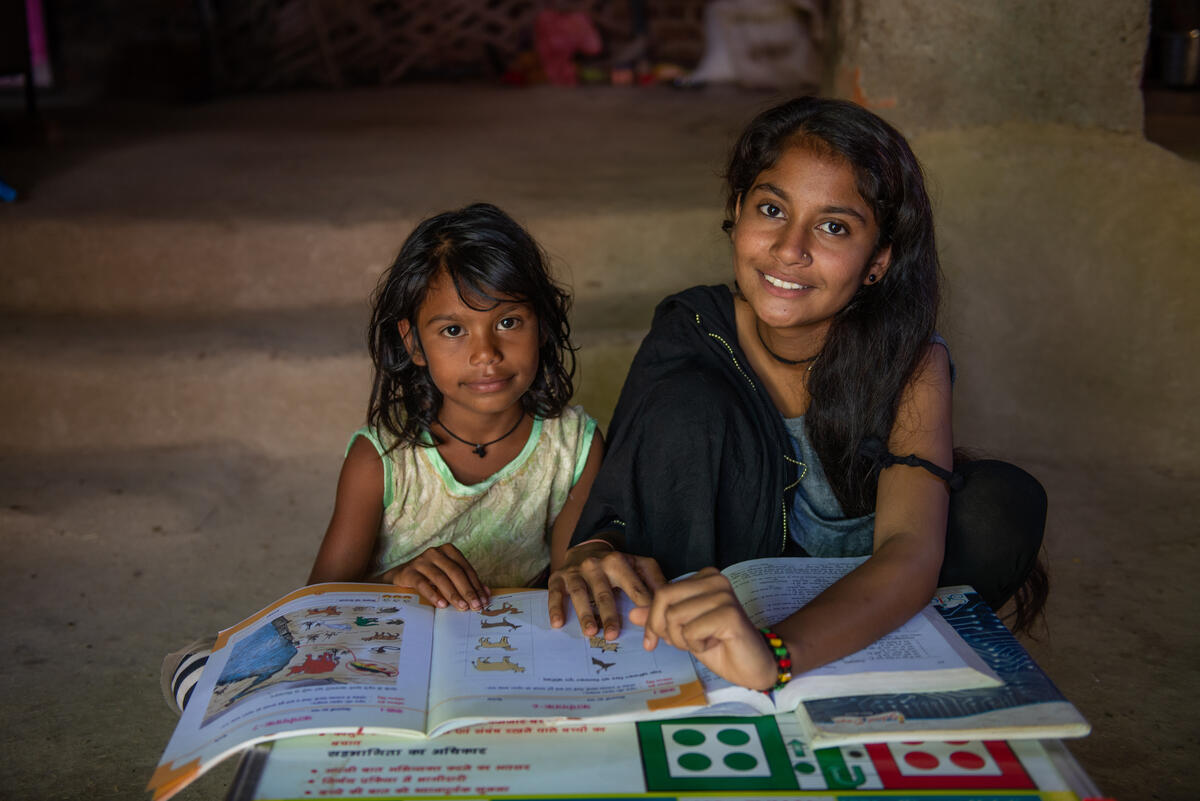 Krishna is in the 10th standard and attends school two kilometres from her village. The busy 15-year-old student was having to spend too much of her day fetching water.
"We walked to the well, 3-4 times in a day. The village has only one well during the dry season, so it takes time. I used to spend around two hours a day fetching water," says Krishna.
For Krishna's mother, Rekha, it seemed that all of their lives revolved around water. Rekha and her husband Karulal are both farmers. They grow soybean, maize and wheat and are well aware of the challenges when it comes to accessing water.
Krishna's morning chores include collecting 2-3 buckets of water from the village hand pump or well. During a dry spell, the well – which is only source of water in the village at that time - gets crowded. She has often missed school while waiting in a queue.
This simple apparatus solves many issues. The well is quite deep and poses a risk for both children and adults. Reducing the number of visits reduces the risk.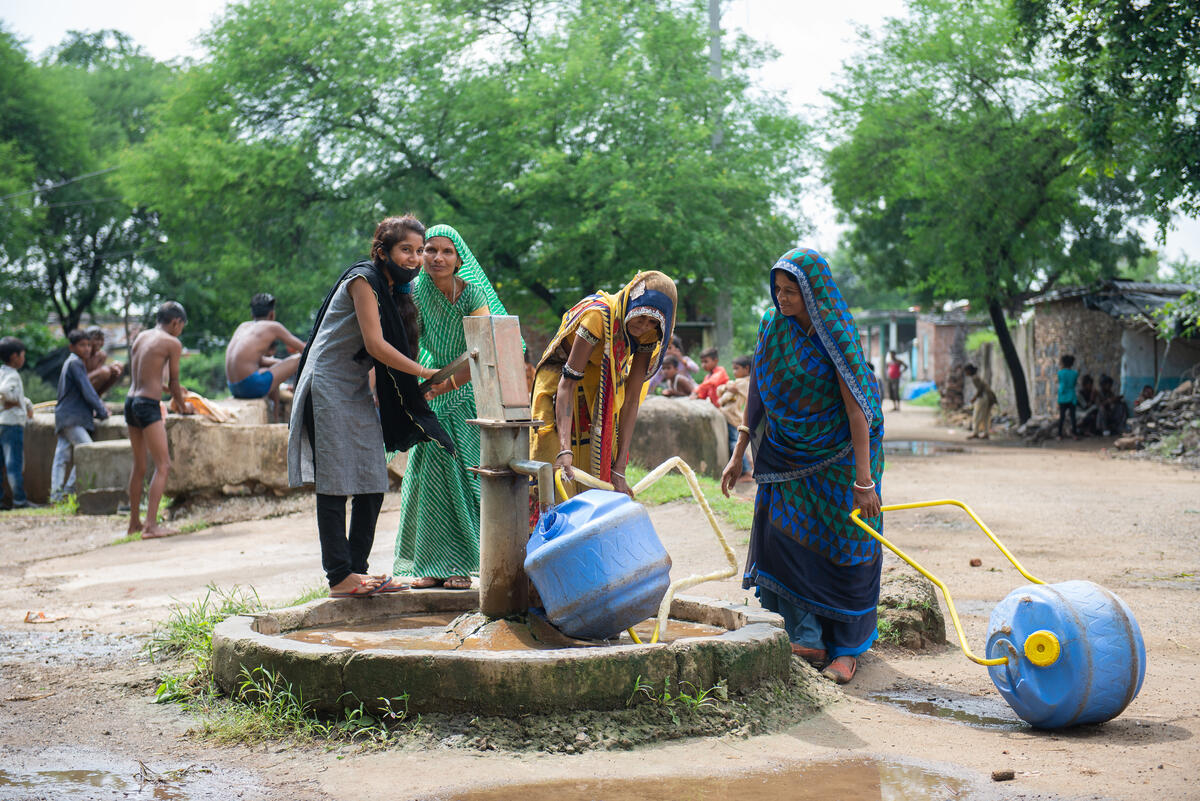 "It is easy to push this container. So we don't have to put in a lot of effort. It also contains 45 litres of water. Earlier, we were able to carry only 10-15 litres at a time. It saves us a lot of time and energy. Now we can fetch water two times a day, and it is enough," says Rekha.
For Krishna and her siblings, it frees up more time for studies and play. Krishna is World Vision India's sponsored child. She will be the first in her family to attend college as her parents never attended school. She has been part of World Vision India's Children's Club since it began in 2011.
The overall transformation in the village has been prominent.
"Earlier girls dropped out of school after 8th or 9th standard and were married off. Boys were encouraged to study but not girls. This has changed today. There are girls from the Children's Club studying in 11th standard," says Krishna.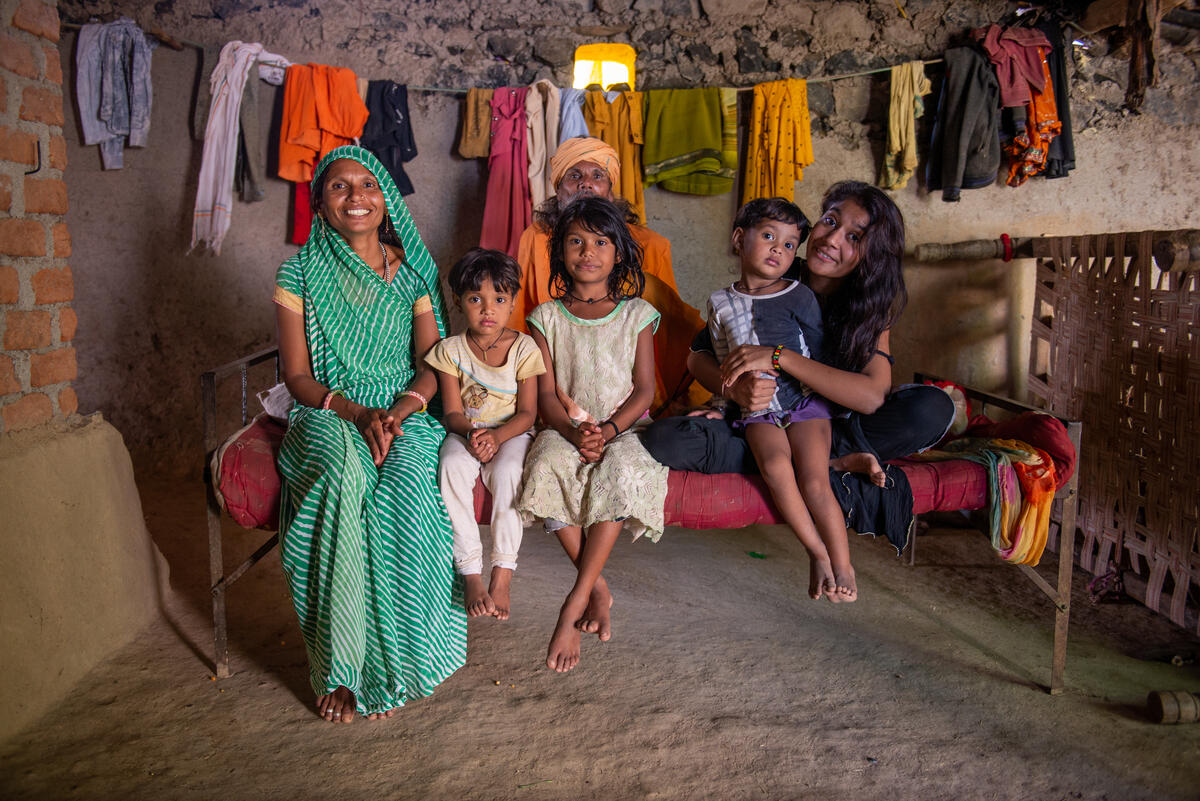 "Children struggled to attend school on time because collecting water from the well takes up a lot of their time. They sometimes miss school because of that. Parents and children had to collect water 4-5 times a day. Now with the water wheel, they can easily collect more water at one time," says Ram Lal, a World Vision India staff member.
Krishna helps her mother fill up the water wheel. Collecting water had always been a tedious chore and a routine part of her life. But with the water wheel, life has been much easier for Krishna and her family.
"I'm getting more time to study now. I want to be an IAS officer. I know it will take a lot of effort, but I want to dream," says Krishna.
Every 10 seconds, we reach a new person with clean water. Find out more.