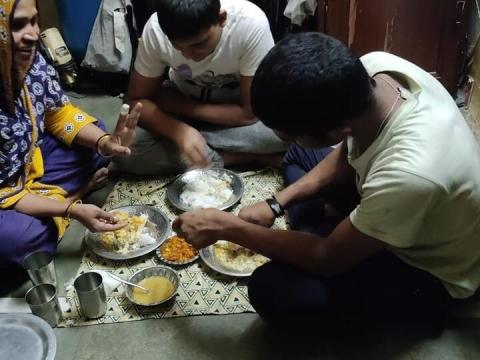 Coronavirus didn't kill Nilofer's husband. But the stigma did.
Monday, March 1, 2021
From trying everything she could to save her husband's life, to working full-time and running a household, *Nilofer will always do whatever it takes to provide for her family.
One year since COVID-19 started sweeping across India, Nilofer has been left a widow. She's also grown into an even more determined mother-of-two who will never stop fighting for her family.
Nilofer rents a small home in one of Asia's largest slums in Mumbai. The Dharavi area also quickly became one of India's coronavirus hotspots, with the virus spreading like wildfire throughout the densely-vpopulated neighbourhood. Her husband, Suleiman*, was one of the many people here who was diagnosed with COVID-19.
"I told my neighbours, that today my house is facing this problem, but God forbid, tomorrow it could be yours. COVID does not tell you when it is coming," 38-year-old Nilofer said.
India has the world's the second-highest number of COVID-19 infections, recording more than 11 million cases.
Suleiman was a dialysis patient who had also lost his factory job when the lockdown began. Nilofer, who didn't have a job, scrambled together her jewellery to sell so she could pay for his treatment.
World Vision also supported the family with money to cover hospital costs, medication and transportation expenses. Suleiman was able to get medical help. But the family's greatest troubles began when Suleiman was cleared of COVID-19 and released from hospital.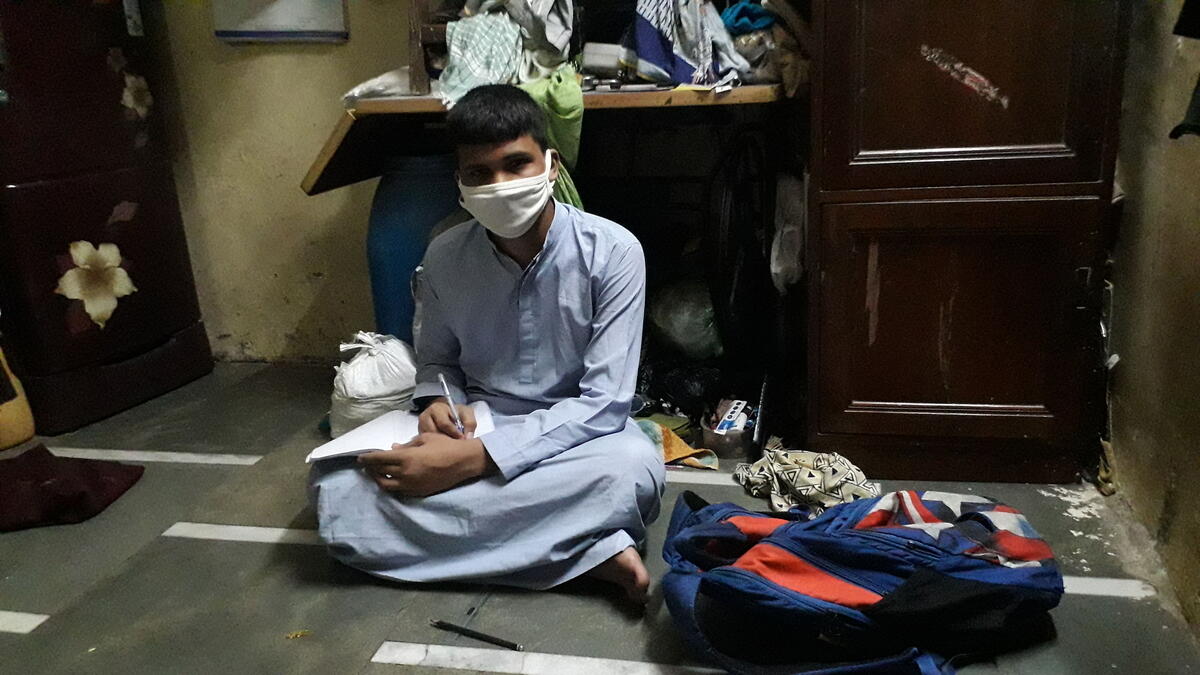 After a month Suleiman finally re-united with Nilofer and his two sons, including a 14-year-old World Vision sponsored child named Sufian*. But sadly, their time together was short lived.
The problem that plagued them now was finding a centre that would accept dialysis patients who had recovered from COVID-19. Hospitals and clinics were either afraid that Suleiman might still be infectious, or that he may be re-infected from other positive patients.
Nilofur frantically contacted centre after centre for days but nowhere would accept him. He died within a week.
"Coronavirus has come into our life and just destroyed it. It does get tough, because I have to put on a brave face for my kids. If I cry then, they too will cry," Niofer said.   
Sufian still misses his father a lot. He constantly tells his mother that if Coronavirus hadn't occurred, then his father would still be alive.
"My father was very protective. I miss his love... I miss that the most. The way he loved my mother and us," he said.
Suleiman's premature death meant that Nilofer had to quickly take on the role of the primary breadwinner while also caring for the children alone. From never having worked outside the house to now going to work eight hours a day as a thread cutter, Nilofer tries her best to balance both worlds.
She pushes through for her children and works harder than ever.
"I do not like the fact that my mother has to go to work now. I miss her presence at home and we hardly get to spend a lot of time together now. I do feel proud of her though, because she manages the home, goes to work outside and takes care of us. She does so much for us," a grateful Sufian said.
Having already faced COVID-19, Nilofer is not afraid of another wave or the rise in cases. Coronavirus has already changed her life so much that now she isn't scared. She just keeps soldiering on, working hard to provide the best future possible for her children while insiting they keep safe by following hygiene guidelines.
To those who are fighting their own COVID-19 battles, she urges them to find courage from within.
"If you stay strong then you will not be afraid of Coronavirus. Just face the situation and do not let your spirit break.
Throuhout the pandemic, World Vision has been on the ground in more than 70 countries across the world, supporting children like Sufian and his family to overcome their loss and hardship. Whether through food or cash voucher assistance, emergency medical aid, educational support, psychosocial support or economic assistance to re-start businesses, countless families have been able to get back on their feet thanks to the generosity of World Vision's partners, donors and well-wishers.   
*names have been changed to protect identities.