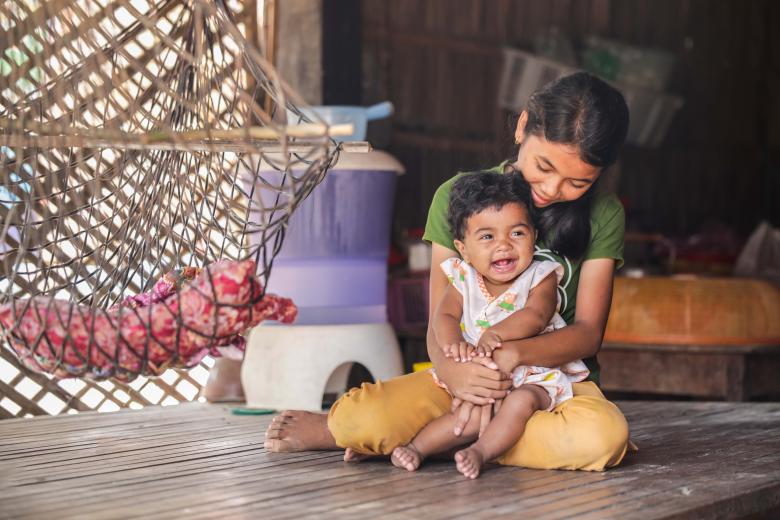 Restoring Hope In the Midst of a Pandemic
Monday, August 3, 2020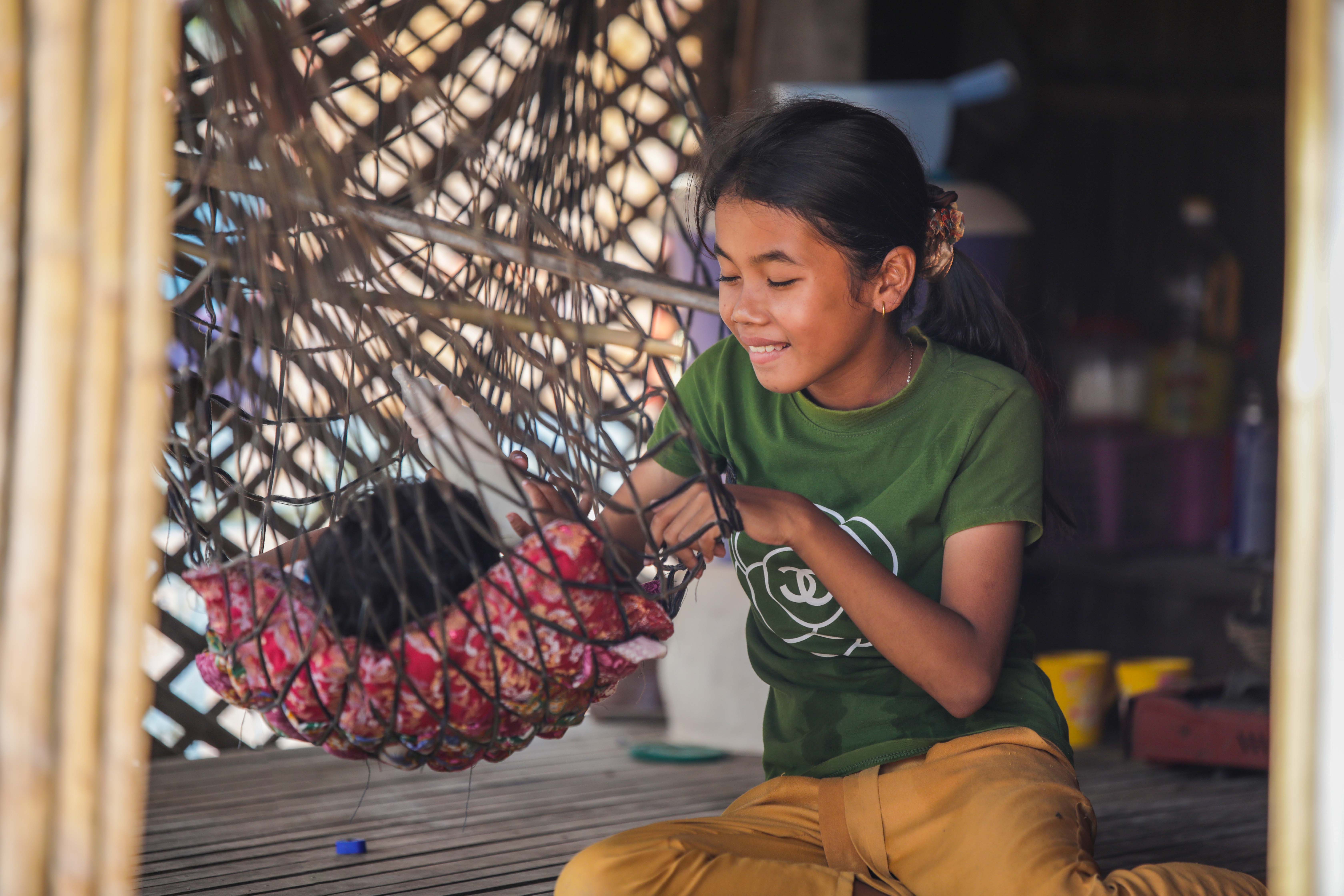 Lisa is not a young mother but the sister of a 12-month-old baby. Lisa, who is now 12 years old, is in Grade 7 and lives in Kaoh Andaet, Takeo province. She has had to step into the role of primary caregiver for her young sister.
Lisa's parents work in Phnom Penh city as garment and construction workers to earn income to repay bank debts and to support their family. This left Lisa to live with their mother's aunt for three years. Sreypov, Lisa's baby sister, has lived with Lisa since she was four months of age. Usually, her parents send a little money to Lisa for daily expenses. Because of the outbreak of COVID-19, Lisa's parents have their lost income (working part-time or irregularly) which has directly affected their living and the level of support provided to their children.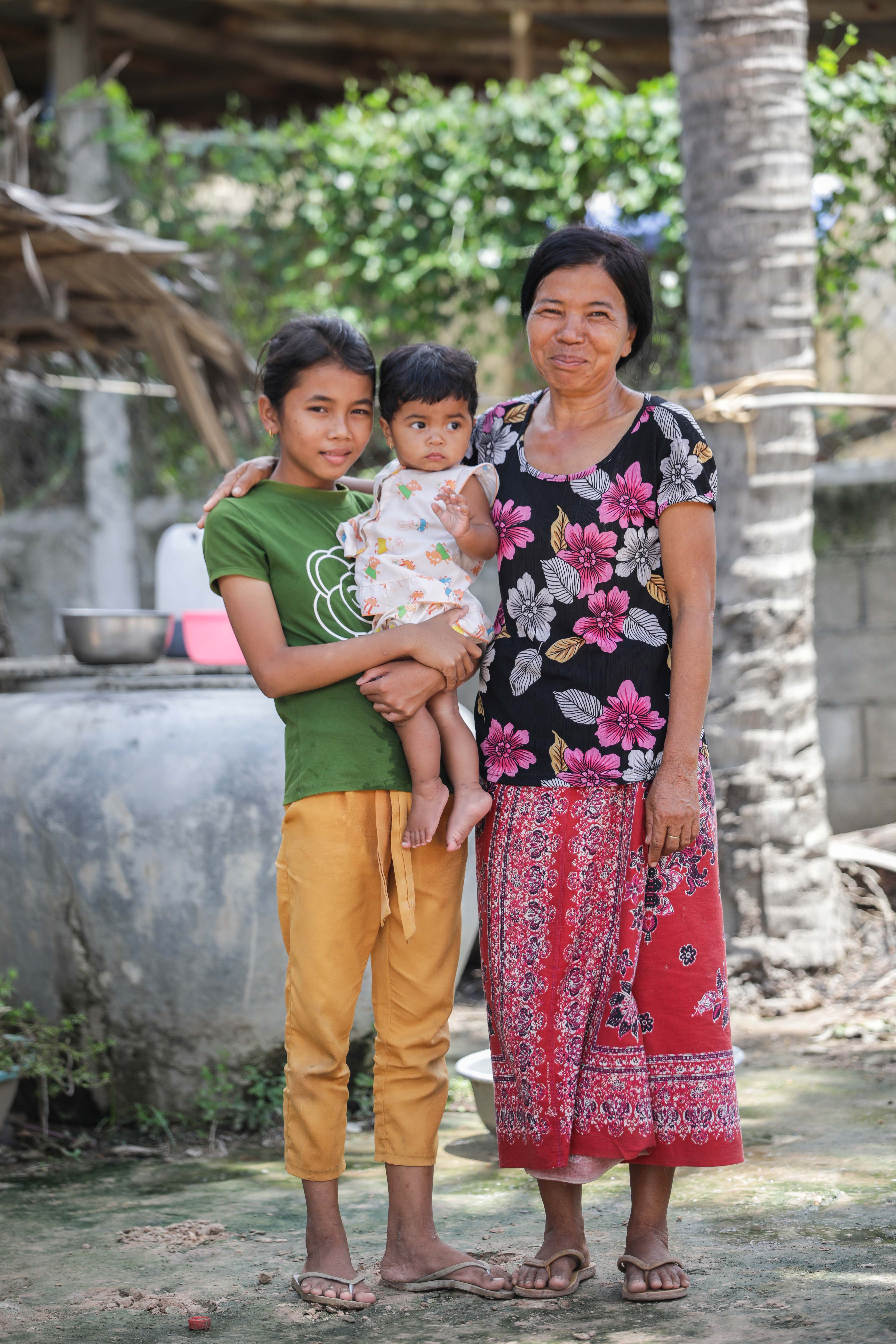 "Before COVID-19, I ate the chicken stew, but after the disease outbreak, I have been surviving on rice with soya sauce. My parents used to regularly send me 100,000 to 150,000 Riels (US dollars $24 - $36). However, after COVID-19, my parents rarely send me the money because it's hard and they have no money to spare," says Lisa.
According to the COVID-19 rapid assessment report produced by World Vision, 71% of respondents stated that they are only partially able to meet food expenses. More than one-third of the respondents mentioned that they do not have food stocked at home. Similarly, the survey indicated that around half (54%) reported that Agricultural Cooperative members are experiencing food shortages due to the postponement of their agriculture activities. 
Lisa is the youngest recipient of the food assistance packages provided as part of  World Vision's COVID-19 response. Lisa received 50 kilograms of rice, 2 kilograms of salt, two kilograms of sugar, six cans of fish, six bottles of fish sauce, six bottles of soy sauce, and a litre of oil.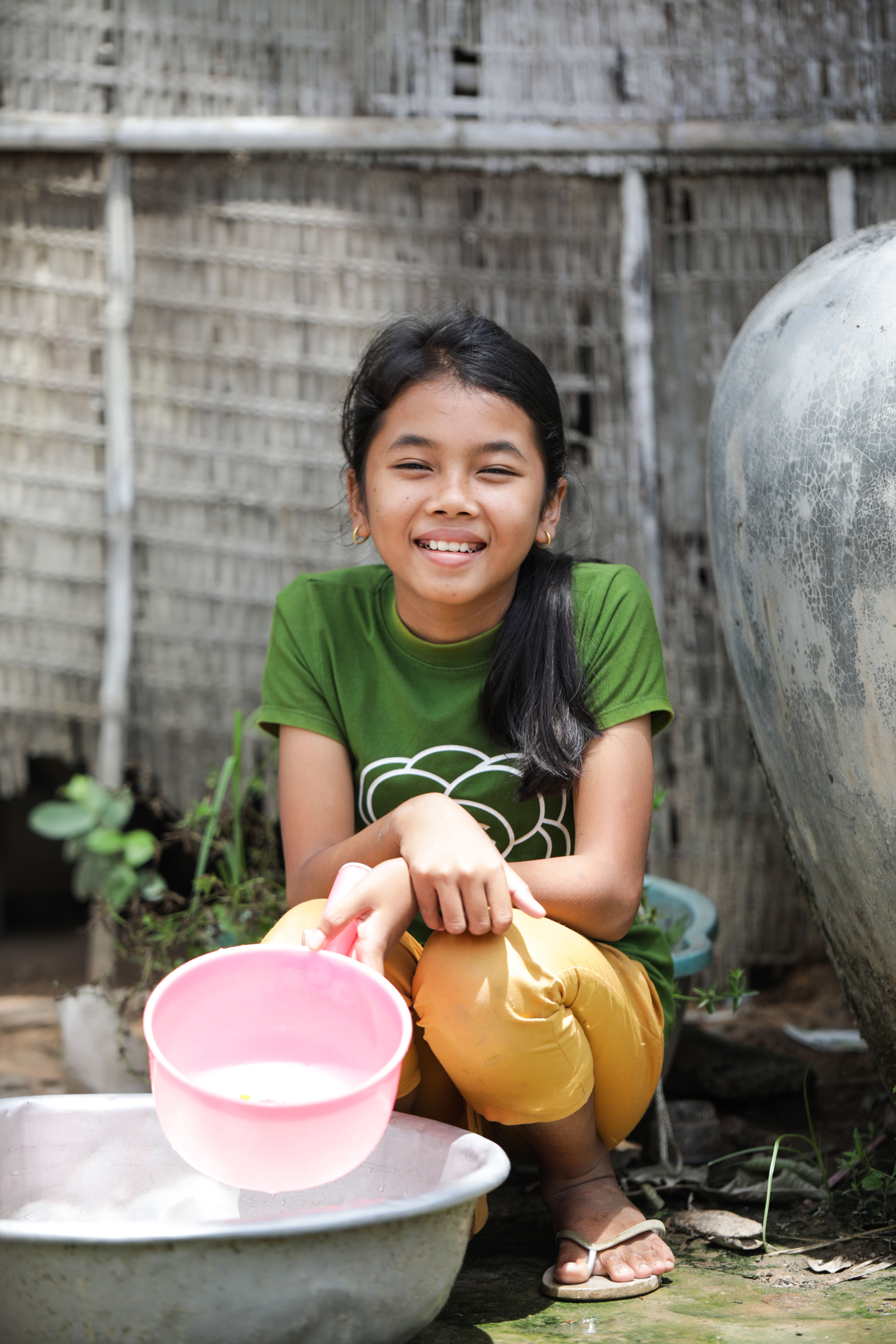 World Vision partners with local authorities to follow up and visit her to continue supporting her through this tough time. "I feel so excited because World Vision supported me when I needed it the most, and I don't feel worried about not having enough food to eat," says Lisa. Lisa is now is able to smile amid a pandemic.
As of 28th July, World Vision has responded to the needs of vulnerable families that have been affected by the negative impacts of COVID-19 in more than 550 communes across ten provinces and Phnom Penh. World Vision has worked with local community partners and authorities to reach more than 923,000 people so far, including 367,000 children. World Vision staff have provided food assistance to around 36,000 vulnerable households, distributing more than 184 tons of rice and other food items. World Vision also supported 74 health centres and hospitals and vulnerable families with Personal Protection Equipment (PPE) and hygiene kits, including 11,000 litres of sanitising alcohol, over 6,000 boxes of masks and over 1,000 boxes of gloves.  Over 58,000 reading books and learning materials for children have also been distributed.
Lisa is amongst many vulnerable children that World Vision has responded to their needs. As a child-focused organisation, World Vision wants to see all the children have enough food and are well protected in every circumstance during this pandemic.
---
Story by Tola Sam, Editorial Officer
Photo by Makara Eam, Communication Officer