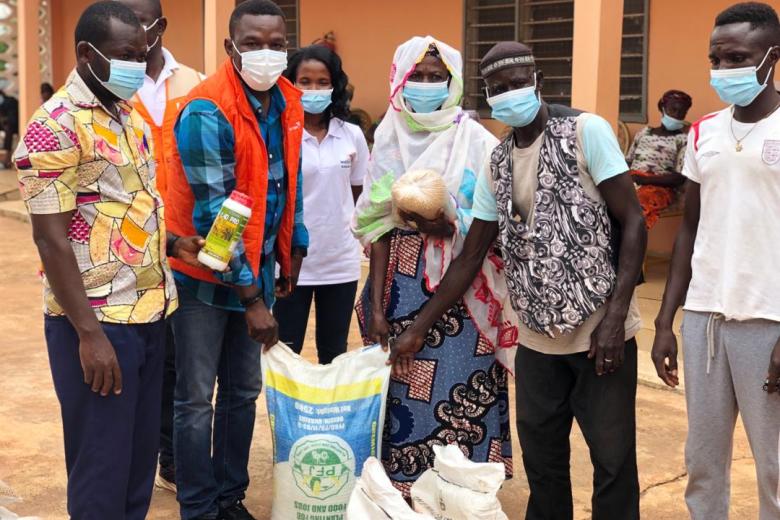 World Vision presents farm inputs to 200 vulnerable farmers in Garu and Tempane Districts in Ghana
Thursday, August 13, 2020
World Vision is a Christian humanitarian, relief, development, and advocacy organisation dedicated to working with the most vulnerable children, their families, and communities to overcome poverty. Garu and Tempane Districts in the Upper East Region of Ghana make up one of the Area Programmes run by World Vision in Ghana. We intervene in the areas of Household Food Security and Resilience, Water, Sanitation, and Hygiene (WASH); with Child Protection and Faith & Development as cross-cutting themes towards ensuring that every child experiences life in all its fullness. 
Considering the impact of the COVID-19 pandemic on the livelihoods of the rural poor, World Vision through its Food Security and Resilience Technical Programme in Ghana, conducted a rapid assessment to understand how the pandemic has affected agricultural value chains and the welfare of farmers. The study concluded that 80% of smallholder farmers cultivating maize, rice, sorghum, and soybean in Garu and Tempane Districts were indeed significantly affected.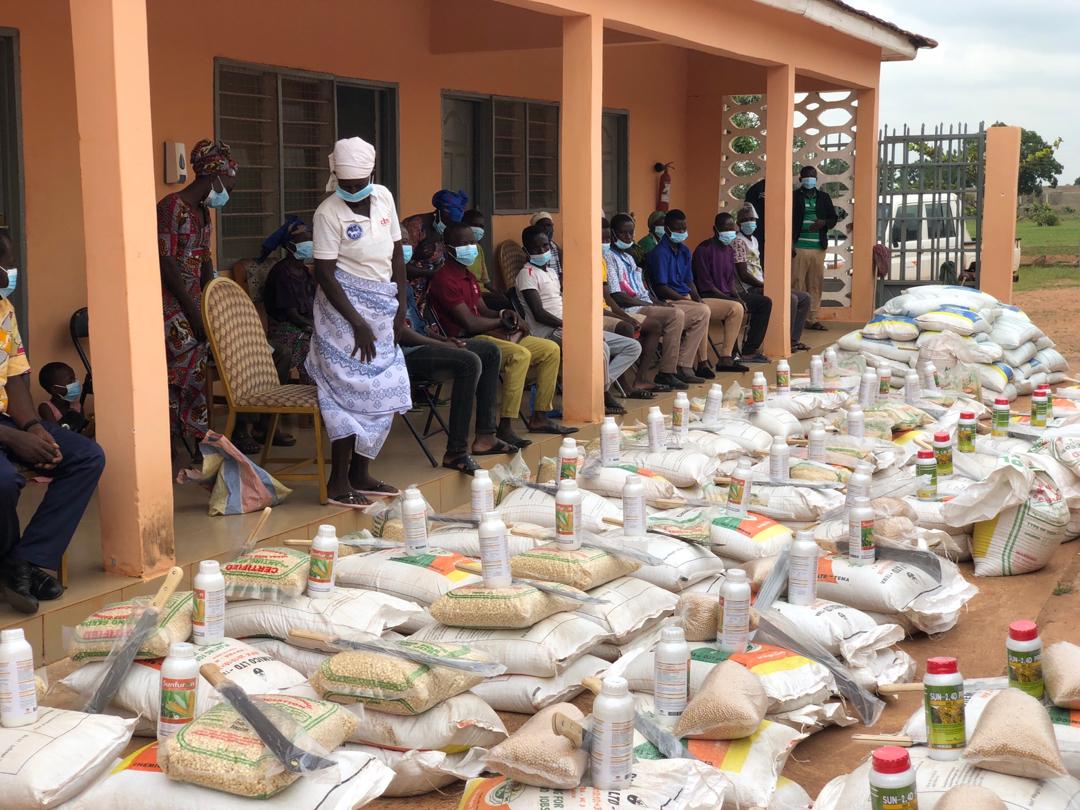 "Most of these farmers were unable to work effectively and provide for their children as a result of a loss of income by households. Again, farmers' purchasing power has reduced and they are finding it difficult to procure timely farm inputs to support this year's farming season" says Mr. Justice Tiigah, Food Security Project Officer, World Vision Ghana.
To respond appropriately with an intervention that will benefit project beneficiaries, World Vision through its Food Security and Resilience Technical programme in Ghana supported 200 vulnerable farmers from 14 communities with farm inputs (such as certified seeds, fertilisers, agrochemicals, farm Inputs like cutlass) worth GHC 52, 952 (USD 9,000) to aid in this year's farming activities. This contributes to Objective 3 of World Vision's national COVID-19 Emergency Response Plan to provide ''Support for children impacted by COVID-19''.
One of the beneficiaries, Mariyama from Konkomad community, had this to say: "I had no fertiliser to apply my farm and I had no hope of getting any this year. Thanks to World Vision Ghana, I have now received a miracle. This fertiliser given me will go a long way to support my farm."
Mr. Maxwell Amedi, World Vision's Food Security & Resilience Technical Programme Manager for Ghana, believes that livelihood interventions to the most vulnerable children and their families will quickly provide households with food and income to bounce back to normal and recover with dignity, because food happens to represent a large part of most household expenditure.