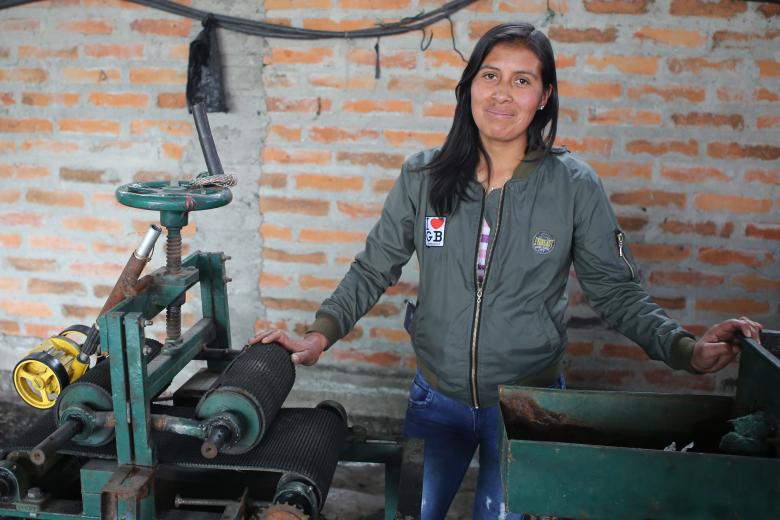 Ecuador: Meet Liciria, who's fulfilling her dreams with rubbish!
Tuesday, April 26, 2022
On the outskirts of the Ecuadorian town of Tulcán, on a large landfill site of mountains of plastic rubbish, stands 33-year-old Liciria.
Originally from Ipiales in Colombia, she came to Ecuador with her family aged 14 due to ongoing violence and lack of work in her home country.
At 15 she had her first daughter and at 17 the second.
After nine years of living with her partner, Liciria became single. Left without an income, she was forced to work where she could to support her daughters.
Beginning from scratch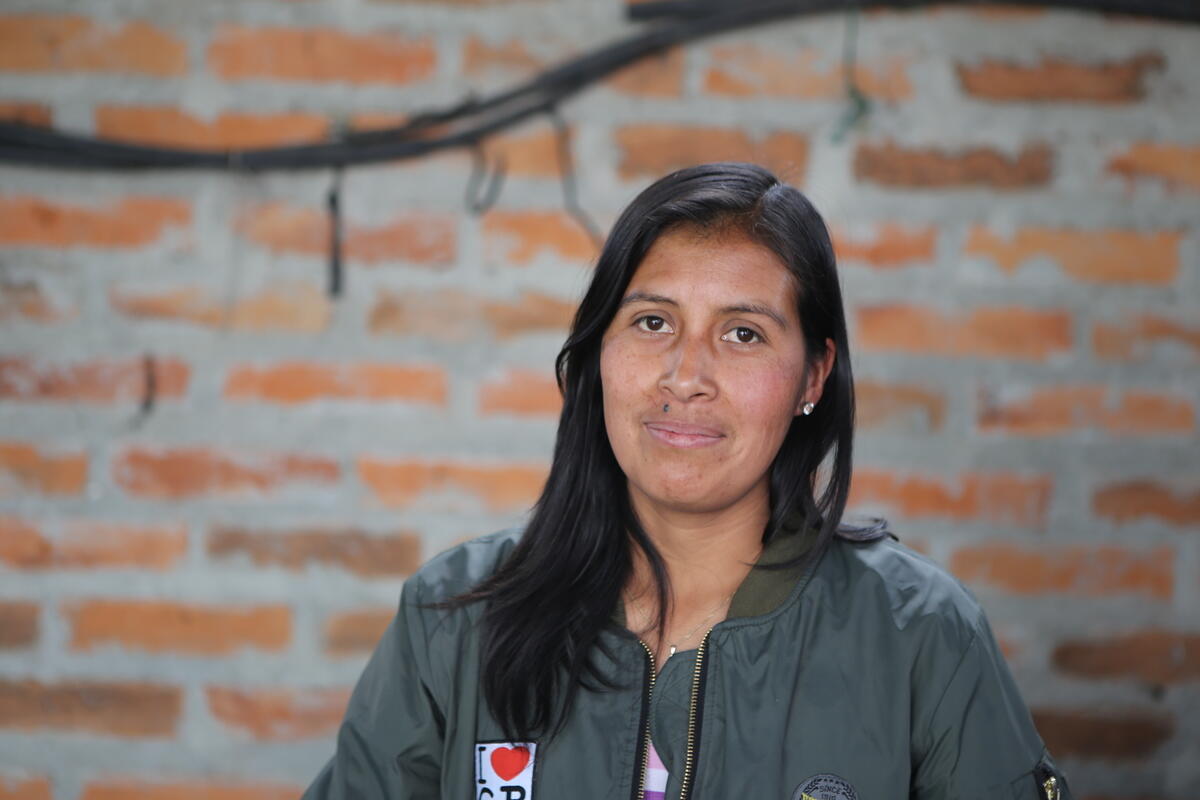 At first, she dedicated herself to loading rubbish and sorting it, earning her US$300 per month, which was not enough for her family's expenses or her daughters' education. However, she persevered.
Over time, the man to whom she sold her rubbish bought machinery to recycle plastic bottles and made them into hoses.
Liciria quickly learned how to use the machines and when the owner went bankrupt, she rented them.
Now she had a plan.
From rubbish collector to business woman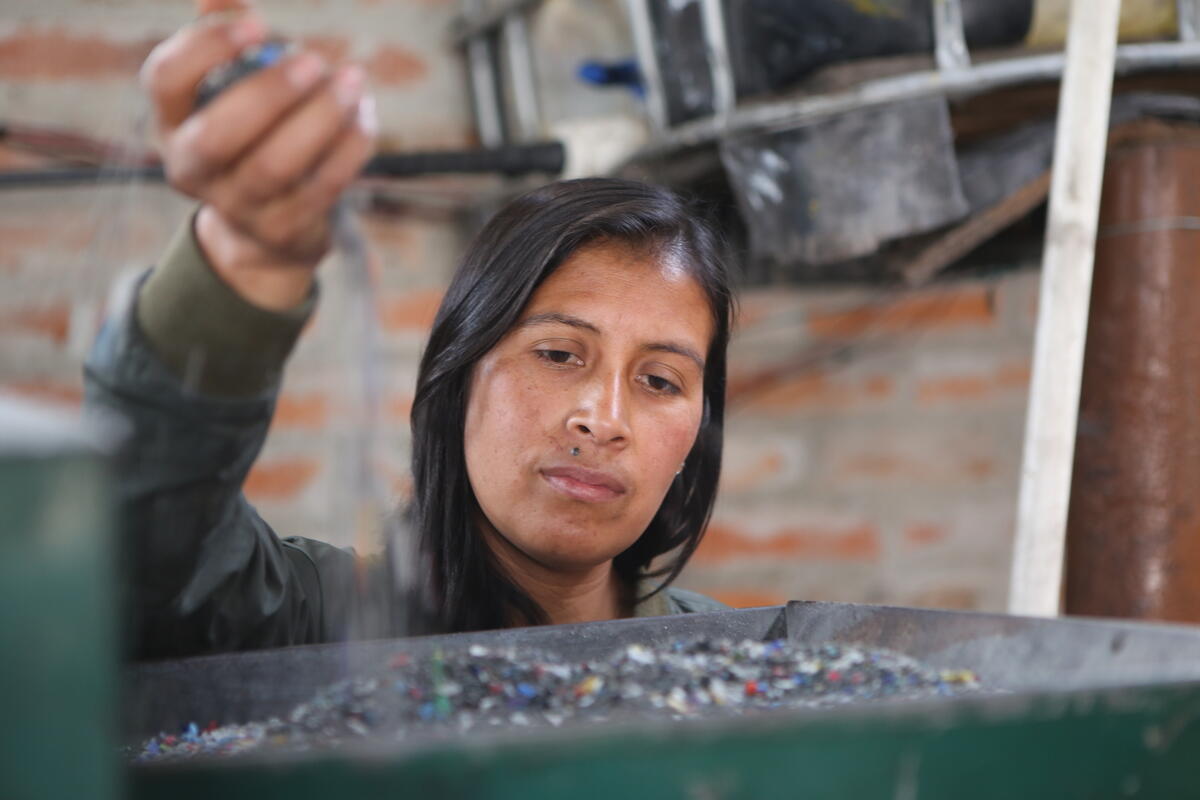 A friend, also a recycler, told her about VisionFund Ecuador - Liciria quickly joined a credit group and requested a loan of US$600.
With the money she bought materials, and began producing her hoses for sale to hardware stores and specialist stores in Ipiales, Colombia, and Tulcán.
Four years later, Liciria's typical day looks very different than when she was a single mother and rubbish collector.
Now, she meets with her many employees, organises the work to fulfil all orders at the landfill site, and then she goes to pick up her daughters from school, where her oldest daughter is student president.
"I want my daughters to fulfil their dreams," says Liciria.
"Daniela wants to enter the army and Nathaly wants to be a nurse, and with the support of VisionFund Ecuador's loans, I can work to grow and secure her future."
Plans for the future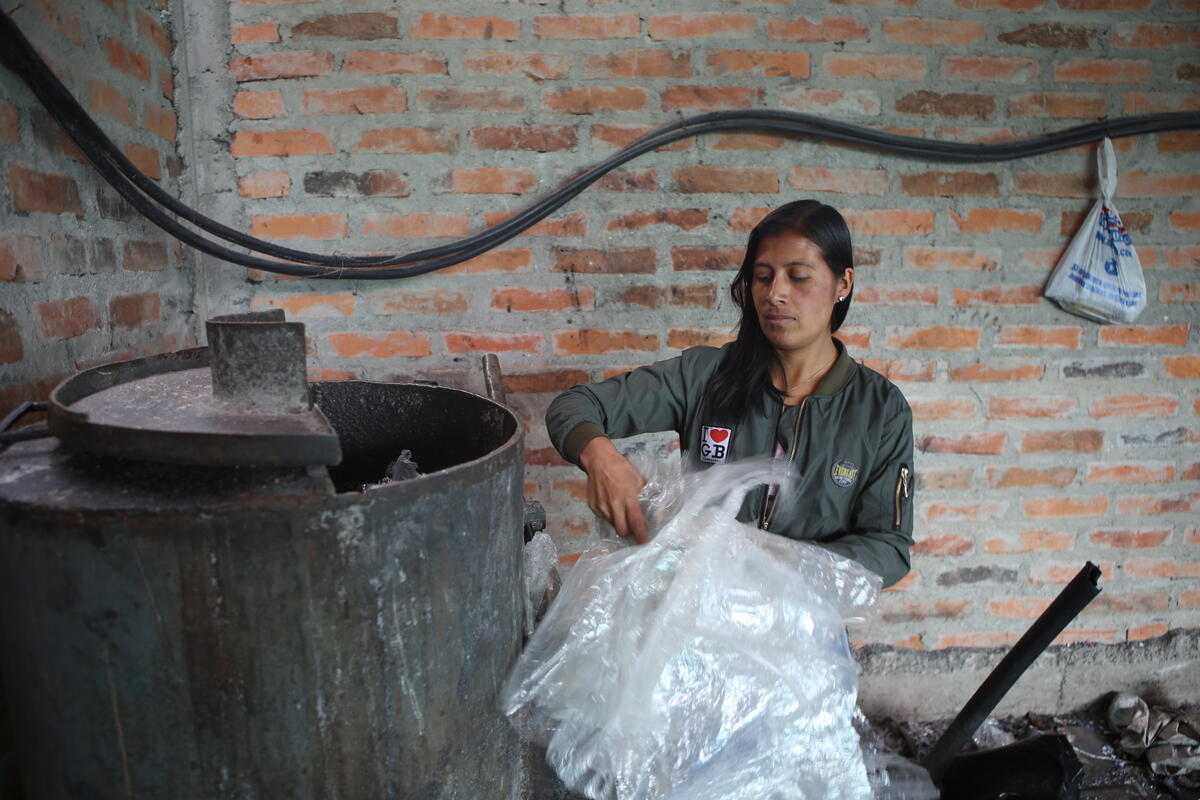 Liciria is still working and hopes to reapply for another loan when she finishes paying off the one she has now.
With the new loan she will buy more machinery to continue producing and get closer to fulfilling her dreams.
"I thank VisionFund and I think what they do is good, because when you need it more you can ask for credit, and they help you," smiles Liciria.
Find out how we're working to break the cycle of poverty by 2030.