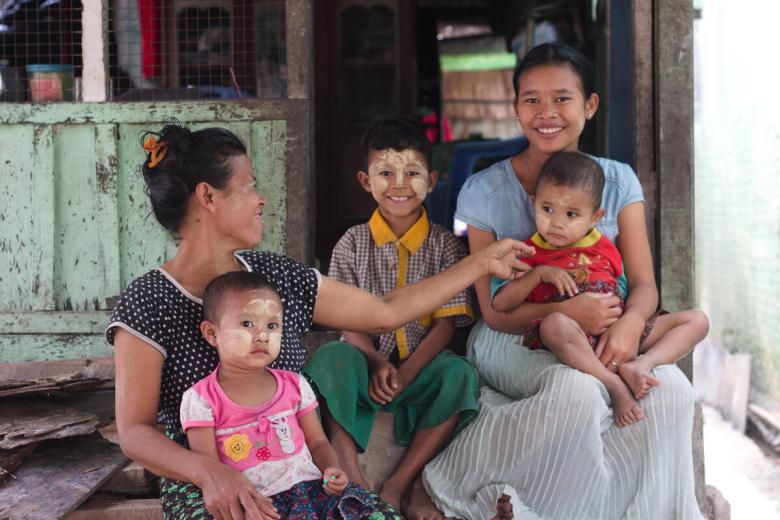 Myanmar: A family's strength shines in the face of financial struggles
Thursday, August 26, 2021
San San is a mother of seven children who hopes her children's education will enable them to pursue their dreams and have better lives.
Her eldest daughter and second son are married, while three of her children are students in grade 9, grade 7 and grade 4. San San's youngest children are just four and two years old.
Her husband, Han Myint, is a casual labourer who does all sorts of jobs to earn money for his family.
When World Vision Myanmar was undergoing an assessment in their village as part of the Ultra-Poor Graduate programme (UPG), which aims to help improve the lives of most vulnerable households, San San's family was selected with another 13 families.
"World Vision provided us with six months of food rations around June 2019, which played a big role in helping alleviate our family's struggle to make ends meet," she tells us.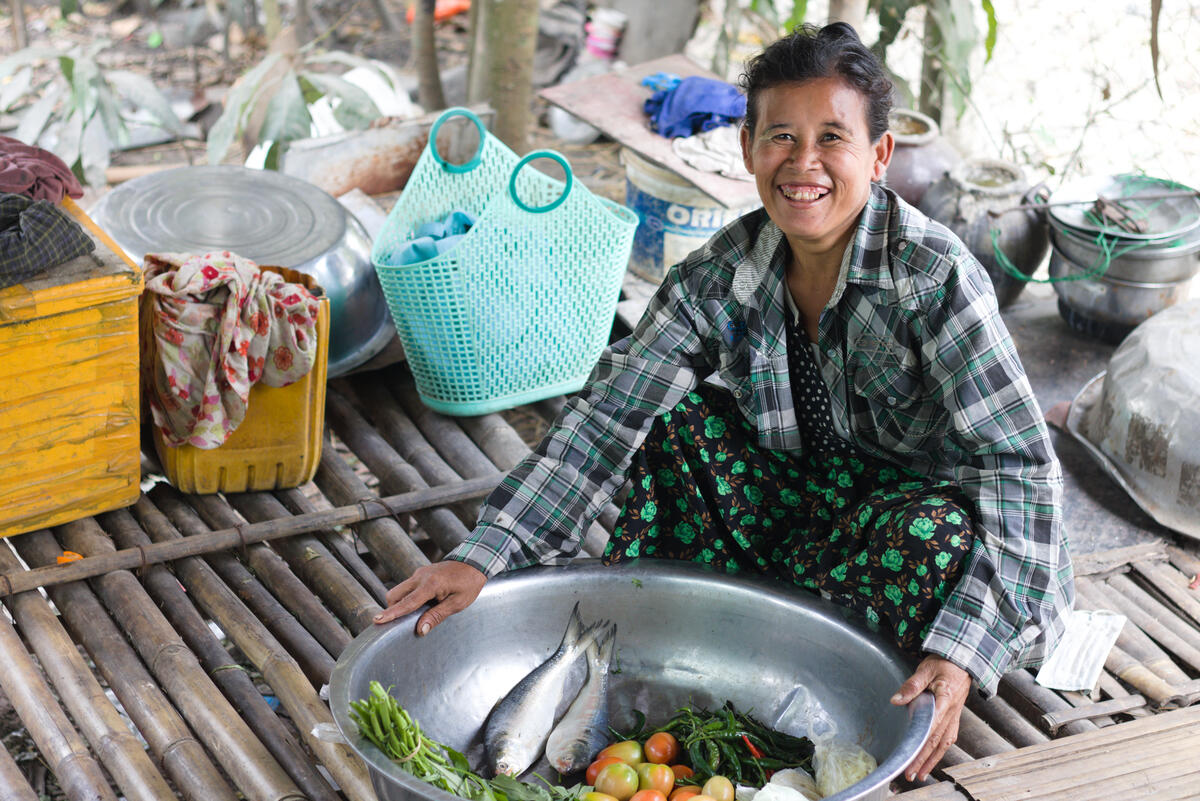 "As it was rainy season, casual job opportunities were rare for my husband, so I became mostly responsible for the family income. I sold meat, fish and vegetables by walking around the village and my 15-year-old daughter sometimes accompanied me," San San adds.
"We really had a hard time before we got involved in this programme."
San San and Han Myint's entire family relied on their income alone. They had to borrow money with high interest rates from money lenders so they could provide for their children's education, as well as to pay the medical fees for one of their children when they became very sick.
"When my husband couldn't get any work, we had to borrow money from others … and our debt amounted to around 150,000 Kyats (around $US1,200) due to high interest rates," says San San.
"We had no idea how to get out of this cycle of debt."
After getting involved in the UPG programme, San San gradually managed to handle her family's daily struggles. As they were provided with a food supply for six months, they didn't have to worry about monthly food costs, and were able to pay off their debt with the money she and her husband earned within six months.
She also participated in the Savings for Transformation (S4T) group formed and monitored by World Vision, where she could save money and get loan with a low interest rate.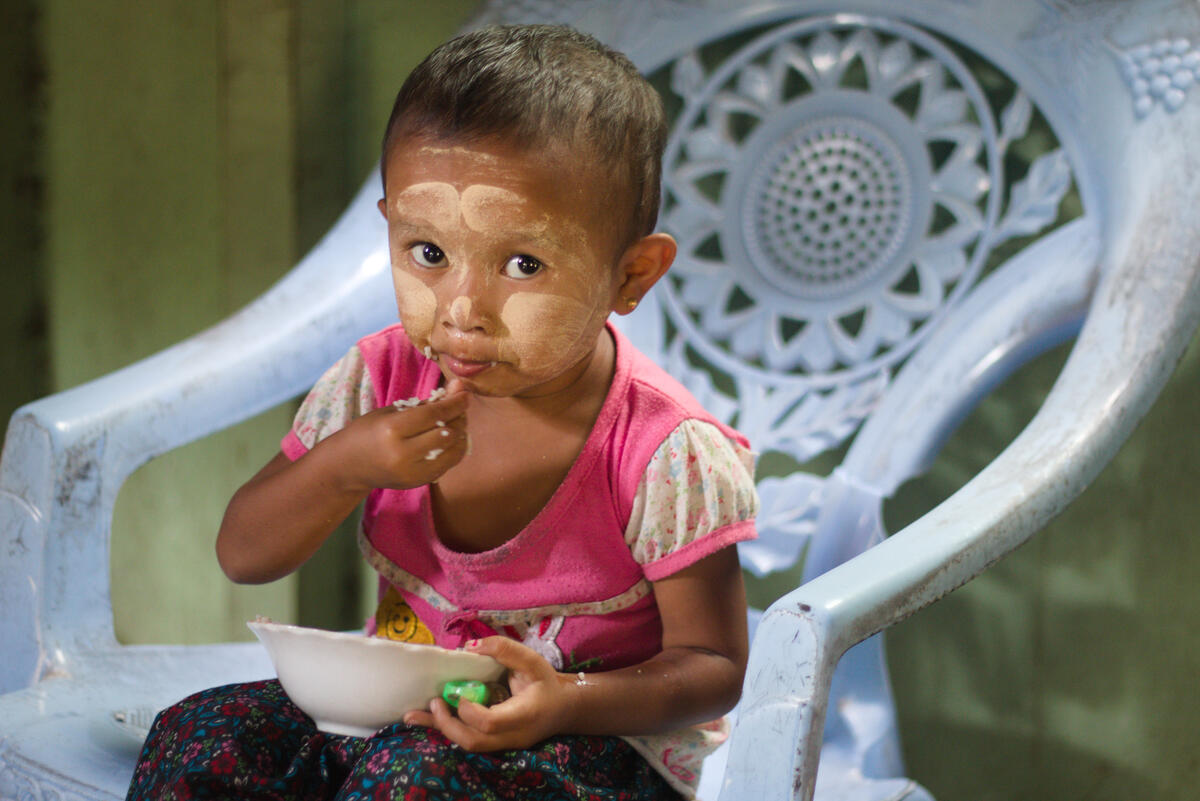 "I saved 20,000 Kyats ($US16) a month for the first six months in the savings group.
"Now I am saving for the second round in the savings group, which is my one-year plan," says San San.
With the loan service, she has been able to invest more money in her street vending business.
"As I can earn regular income, now I can afford the stationary costs and tuition fees for my three children who attend school. Meeting their education needs was a headache for me before, because I always wanted them to be educated no matter what the family situation was in," she adds.
San San has also witnessed a change in her neighbours who are involved in the UPG programme.
"In our village, a lady named Lei Lei is running a small fruit and vegetable shop at home and another lady named Daw Than is selling chicken by walking around the village like me. Their businesses are doing well," she says.
San San has two aims for her family's future, "For my children, education is their key to better life, I'm determined to support my children's education as well as I will try my best to support my family, no matter what challenges are ahead."
Written by Nyein Thaw Htoo, Communications Manager, World Vision Myanmar