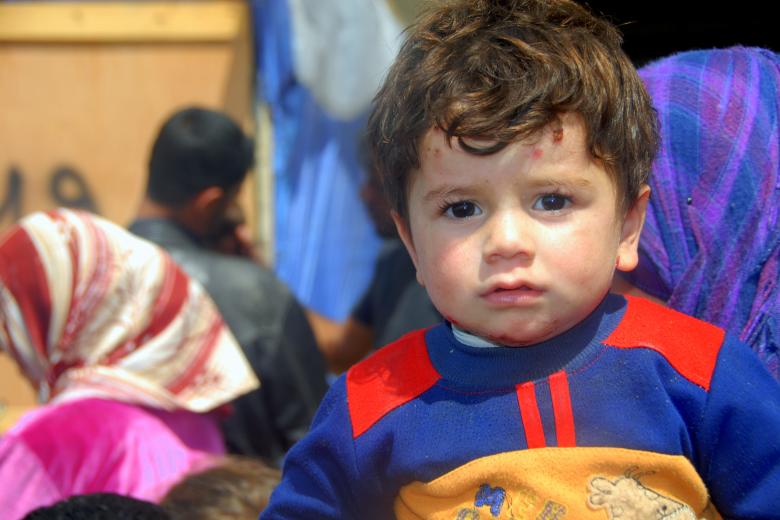 World Vision pledges to support 43,000 refugees' livelihoods
Friday, December 13, 2019
In response to the increasing numbers of refugees worldwide, the international community will be gathering at this year's Global Refugee Forum on 16-18 December 2019 in Geneva to announce its new measures to respond to the refugee crisis.  
As part of this, World Vision will be pledging action to support 43,000 refugees across eight countries to the value of USD $68 million. World Vision will be scaling up programmes to support refugee communities in the following countries: Iraq, South Sudan, Sudan, Rwanda, Ethiopia, Uganda, Zimbabwe, Zambia. 
World Vision International is a member of the Poverty Alleviation Coalition, launched in July 2019 and consisting of UNHCR, The World Bank Partnership for Economic Inclusion (PEI) and 13 NGOs. The NGOs are BOMA Project, BRAC, Caritas Switzerland, Concern Worldwide, the Danish Refugee Council, HIAS, Innovations for Poverty Action (IPA), GOAL, Mercy Corps, the Norwegian Refugee Council (NRC), Trickle Up, Village Enterprise, & World Vision.   
"We believe strongly in collaboration," says Richard Rumsey, World Vision's Global Sector Lead for Livelihoods. "By joining our resources with others, I believe we will be able to provide hope to many more refugee families and children by providing a pathway from dependency on aid towards self-reliance." 
This coalition will work towards the common vision of increasing self-reliance, economic and social inclusion of refugees & host community households by sustainably increasing income-earning opportunities. Specifically, the coalition aims to alleviate the poverty of 500,000 households (refugees and hosts) in 35 countries within the next 5 years (2020-2025). The coalition will use the well-proven 'Ultra-Poor Graduation Approach' through an 18-36 month programme.   
World Vision's overall goal is to support 85,000 those refugees on a pathway towards self-reliance in 22 countries at a cost of USD $113 million over five years. 
--- 
Discover more about World Vision's Ultra-Poor Graduation model and download our UPG factsheet or UPG field handbook. 
Find out how World Vision has been empowering refugee communities in Uganda by promoting protection, social cohesion and improving livelihoods for families and children. 
To request an interview with Richard Rumsey, please contact livelihoods@wvi.org. 
Follow us @WorldVision and @Rumsey_WVision for live updates from Geneva at the Global Refugee Forum on 16-18 December 2019.