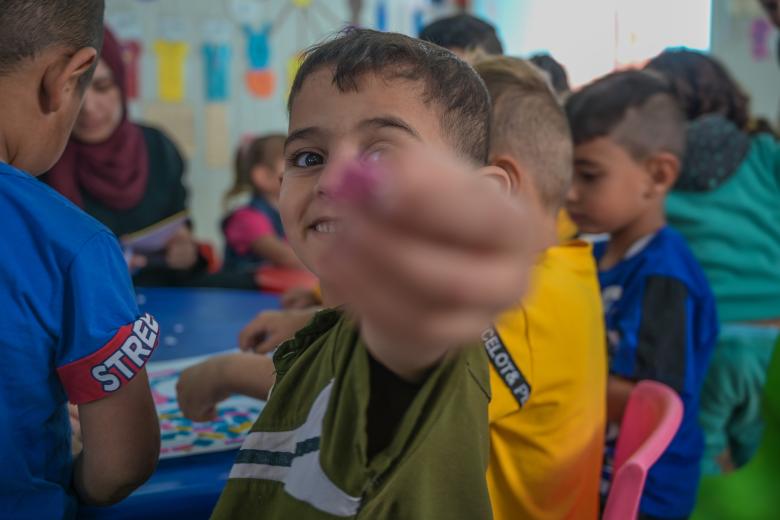 A Day with the Welcoming Students of Miss Hanada*
Tuesday, October 25, 2022
Education is a global right all children must have. However, this is not the reality for children affected by the conflict. Globally, of the 7.1 million refugee children of school age, 3.7 million - more than half - do not go to school, making it reach an alarming rate. When it comes to Jordan, the situation is not as severe, thanks to the government's joint efforts with humanitarian agencies. However, it can be improved knowing there are 21,530 children in Jordan of different nationalities, including Syrian refugees, out of school.   
Humanitarian agencies' efforts in raising awareness of the importance of education and the implementation of 34 education projects resulted in a rise in children's enrollment. Slowly, the number of children out of school began to reduce. The noticeable surge in children enrolled in education increased by three per cent, finally reaching 76 per cent in January 2022 in less than a year.   
World Vision's Early Childhood Education Centre [ECEC] is the place where students are taught by qualified teachers supported by a team lead. It was established in 2016 to promote early childhood development and provide formal education. However, education projects are dependent on funding to keep them going; therefore, in 2022, thanks to financial support from the Bernard van Leer Foundation, World Vision was able to re-introduce first-grade kindergarten after years of suspending the activities, further supporting preschool education in the camp.  
What is it Like to Spend a Day at the Centre?   
 After being dropped off by their parents at 8:30, 206 children begin assembling for their day. They are greeted by teachers declaring it's time for queues. Later, they do some activities and then are accompanied to the classroom by their teacher and assistant.   
Upon entering the class, students are welcomed by a teacher and a beautiful drawing on the board, giving a sneak peek of today's lesson. But before the new lesson starts, the teacher revises yesterday's for 15 minutes, knowing how effective constant revision is. This teaching method refreshes students' memory and prepares them to absorb new information.   
One of the children whose excitement to participate radiated in the classroom is five-year-old Haneen*. "I am happy here at the centre," she tells. Her mother also is very pleased with her learning, "she knows the days of the week, the five senses, the letters, the colours and is building her English vocabulary very well," proudly shares the mother.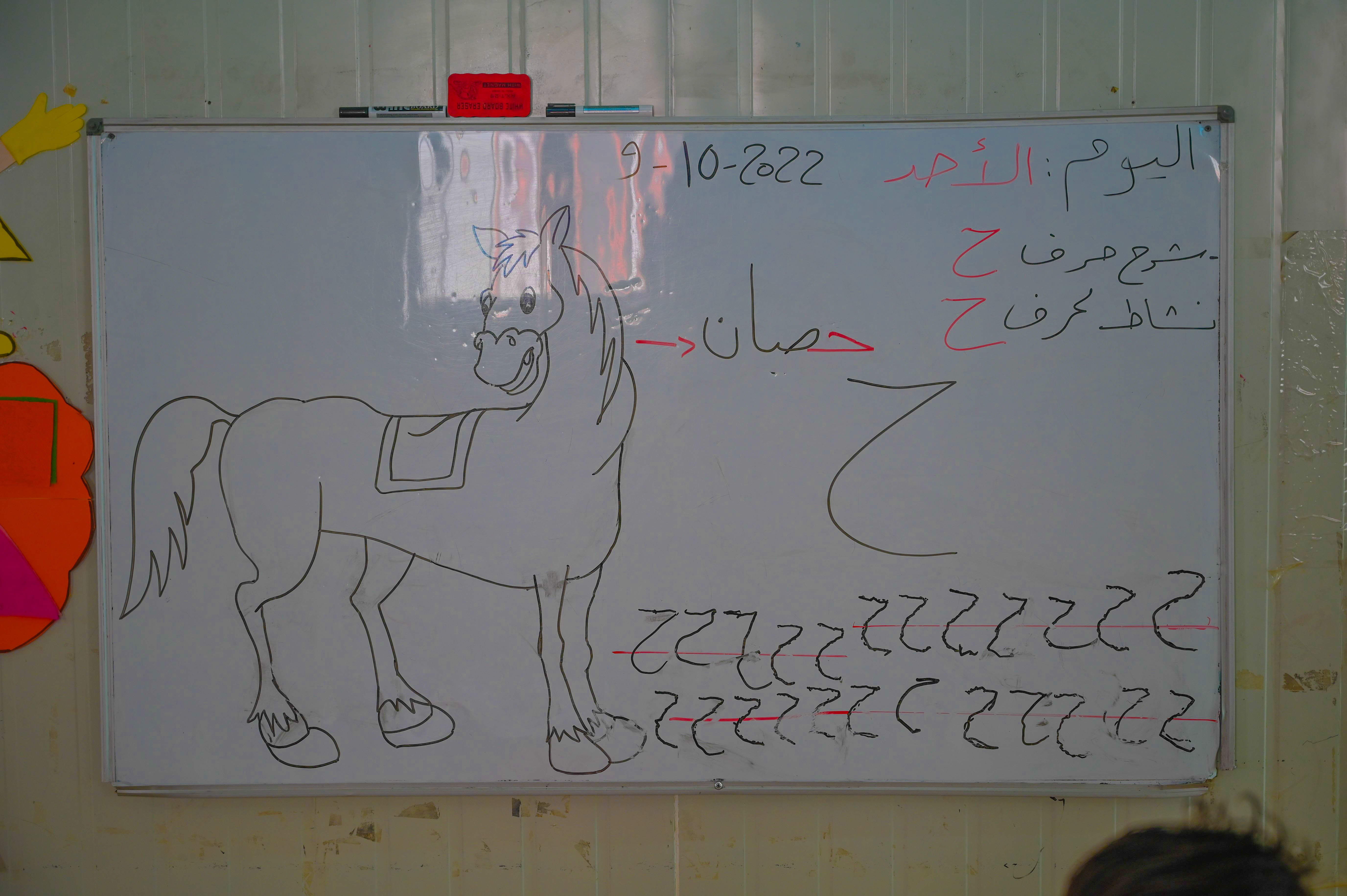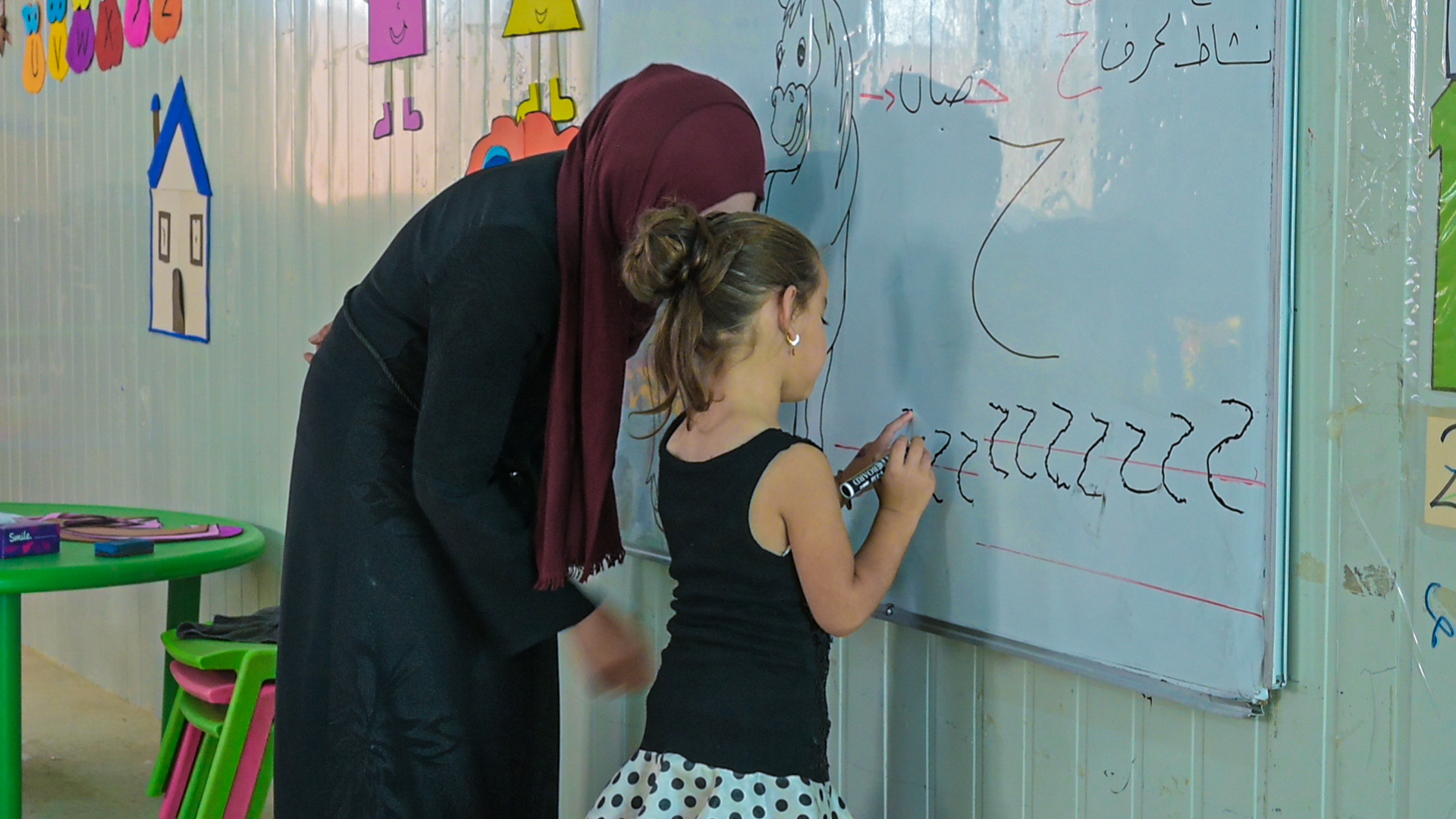 In order for Haneen to build her vocabulary, the teacher follows a well-structured class plan. She begins by writing the letter on the board while pronouncing its sound. This helps children relate form to meaning, activating the sense of hearing and seeing. After that, she tells the most compelling story of the letter to keep children engaged. Now it is time to learn how to write. That is when she asks volunteers to write it on the board. Haneen raises her hand, so the teacher's assistant happily helps her. Soon students began to volunteer one after another.   
After 20 minutes of constant thinking, the student began to feel hungry. Naturally, it is time for a short break. The teachers distribute snacks and juice to students until its time for the second activity.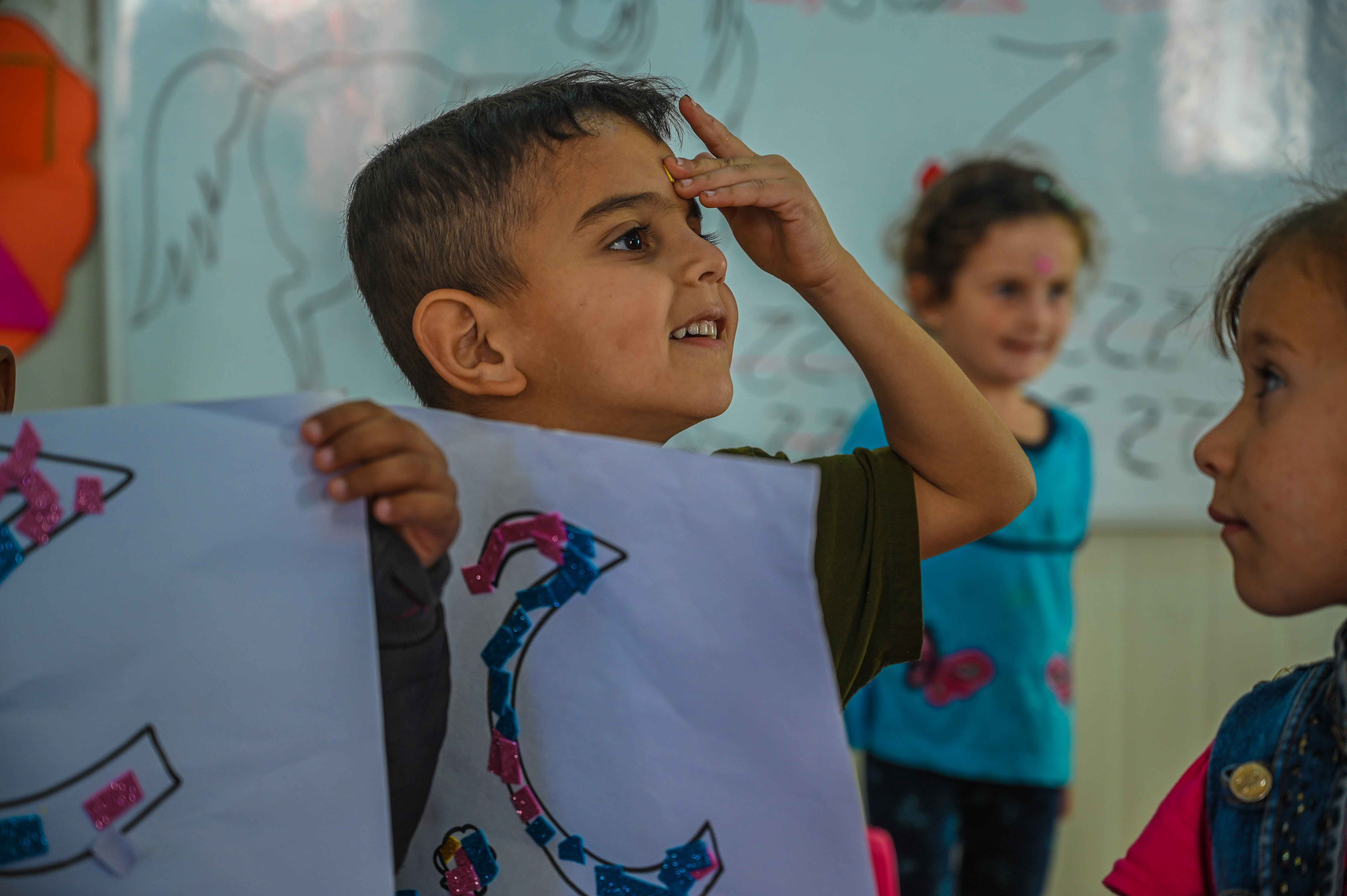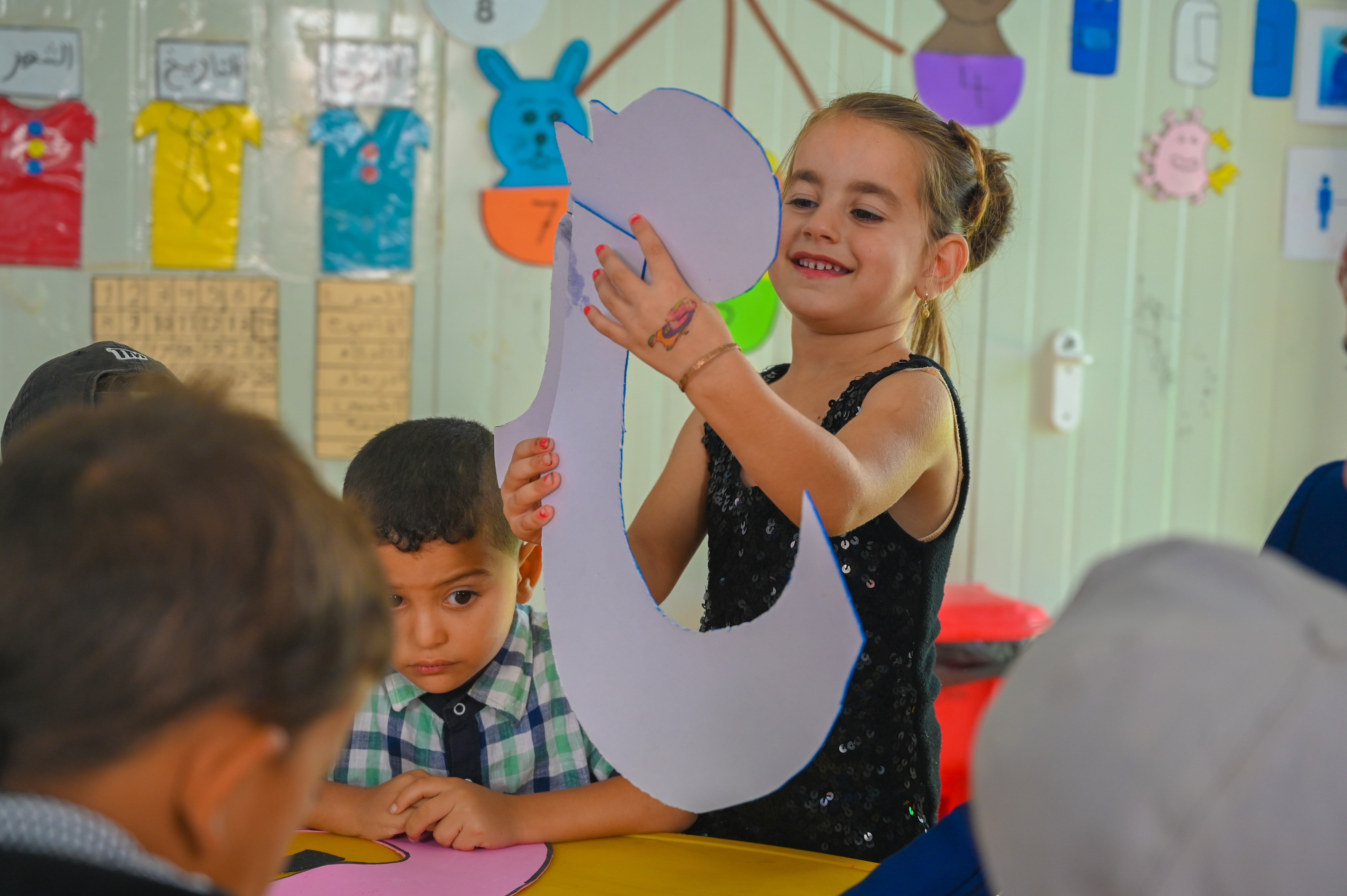 This interactive activity reinforces information processing; it helps children apply what they learned. Students work together to track the letter they learned today with colourful stickers. While the teacher supports other students, the teacher's assistant uses this opportunity to strengthen the relationship with other students and play together with Lego. Haneen jumps into the play area and begins creating marvellous shapes. Fifteen minutes later, they all start putting back the Legos and gathering their belongings using the end of a learning day at the Centre. They are later accompanied by their teacher and picked up by their parents. 
*Names have been changed to protect identity.