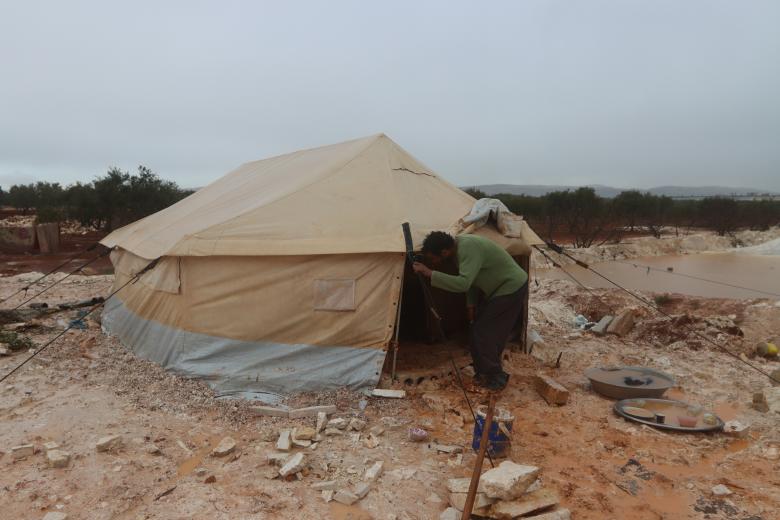 The never-ending long winters in Northwest Syria
Tuesday, November 29, 2022
The never-ending war drove millions of Syrians outside their homes, leaving them with sorrow and fear. All had one thing in mind: seeking safety for themselves and their families. Fighting to stay warm is one of the battles they must endure. Many displaced Syrians lack a blanket and struggle with the harsh winter conditions. Due to the very harsh living conditions, displaced people can barely live and struggle a lot during winter. Syrian people cannot buy any heat source, such as fuel or gas, to keep themselves warm. As of 2021, less than 30% of the internally displaced Syrians live in shelters that keep them protected in winter, and the rest need humanitarian assistance to stay warm. 
The extremely cold conditions they face throughout the winter are leading to the increase in health problems for people in Syria; examples of these problems are; flu, fever and diarrhoea, as well as bone and muscle pains. On the other side, they also suffer mental health issues, especially when parents can't keep their children warm. People do whatever they can to protect their children, which could lead them to make their makeshift heating method which might put their lives at risk. Over 30 deaths have occurred in Syrian camps since 2015, most of them children. 35% of displaced Syrians in northern Syria have experienced the death of someone they know or witnessed a disease development due to the very low temperatures. Additionally, incidents brought on by winter are having a significant negative impact on people. Heavy rainfalls and snowstorms caused the flooding of more than 30% of the IDP camps. The vulnerability of IDP camps is constantly increasing, leading to more victims.  
Sanad* and his family are one of the thousands of families that suffer during winter; they don't even have suitable clothes to keep them warm. They suffer from their small tents and the lack of heating methods. Sanad cannot provide his children with winter needs and clothes to keep them warm. Internally displaced families who live in camps also face tents flooding caused by rain and snowstorms. This added a significant burden on Kareem*, who lives with his wife, three children and his mother. He couldn't see his children suffering from colds and being unable to help them. Flooding makes things extremely difficult for families as their tents wouldn't protect them.
In 2020, World Vision distributed winter kits through its partner in Syria to Kareem and Sanad, along with 436 families. "The relief basket we received won't secure everything we need to survive winter, but it definitely helps," said Kareem.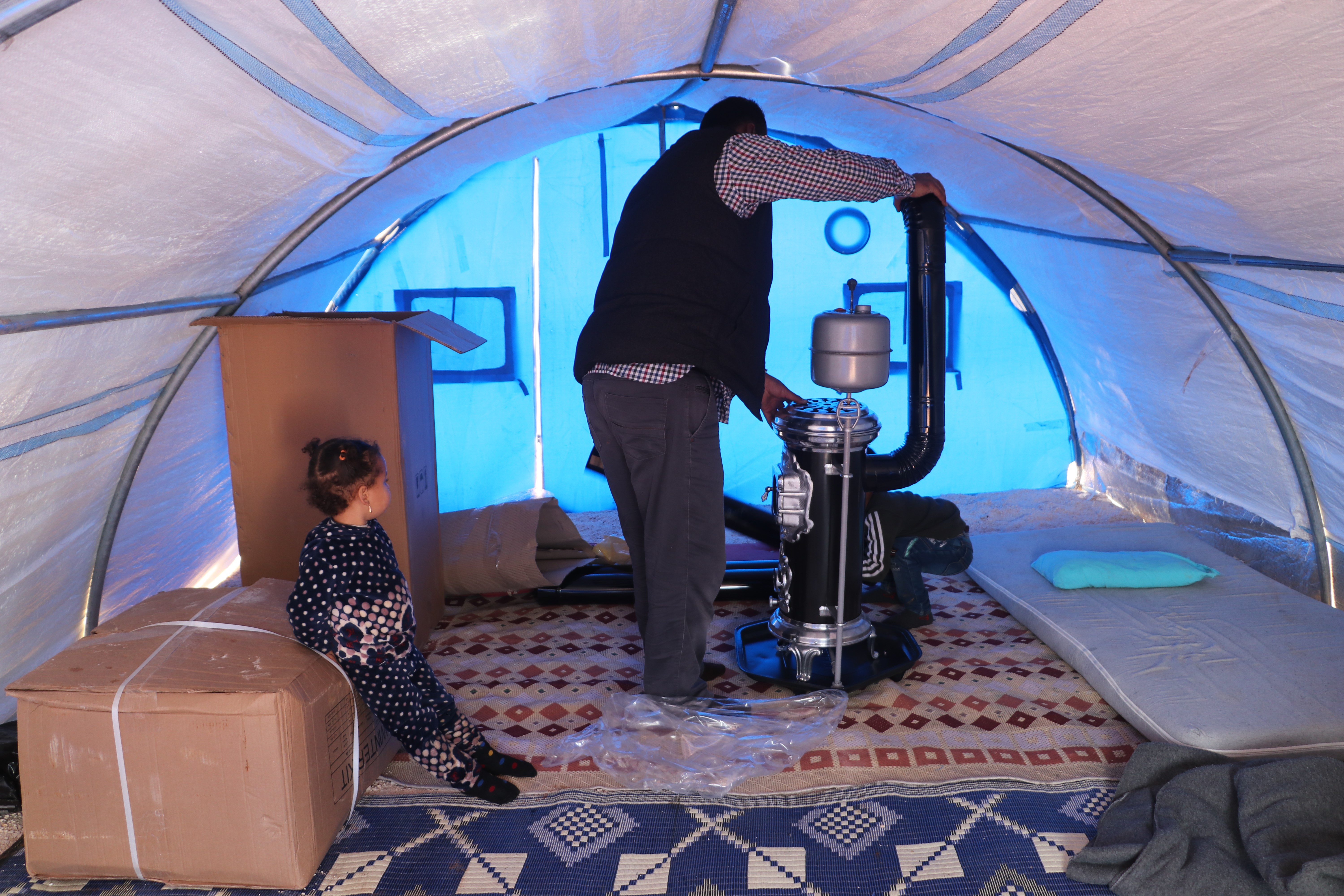 Internally displaced people like Sanad and Kareem still need more humanitarian assistance to help them overcome winter difficulties and protect their families. Camps in Syria need rehabilitation, tents should be durable and waterproof, and mattresses must be provided as well as winter kits.
*Names have been changed to protect identity.