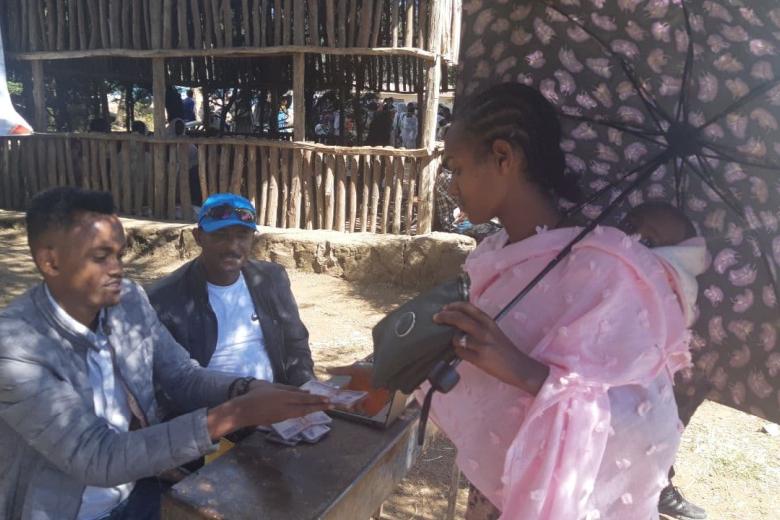 World Vision provides multipurpose cash assistance to internally displaced people in the northern Gonder
Tuesday, December 21, 2021
World Vision has provided multipurpose cash assistance to over 1,400 most vulnerable children and families uprooted because of the inter-communal conflict in border areas of the Amhara region.
The first round of multipurpose cash transfer focused on families with children under the age of five, households with pregnant and lactating women, families with elderly persons, households with large families, and households whose members are impacted by chronic diseases or disabilities.
"I used to have a good life in Adi Arkay until our village was turned into a war zone", says Atsede, 34, a mother of a one-year-old child expecting her second child.  "I only took my child and a few of our clothes, and fled along with my neighbours. My husband decided to stay there, but I have no information about his whereabouts."
Atsede lives here in a rented house. She shares that she has been struggling without any support from anyone up until now. "Today, I received 3,000 Birr (US$61) from World Vision. In this darkest time of my life, even 10 Birr is a lot for me, let alone 3,000 Birr. It is enough to pay my house rent and buy food for me and my child. I hope things will get better soon so I will get back to my home. I thank World Vision", she says.
World Vision allocated US$93,000 (4,509,951 ETB) to support internally displaced persons settled in Debark and Dabat towns of North Gonder zone.