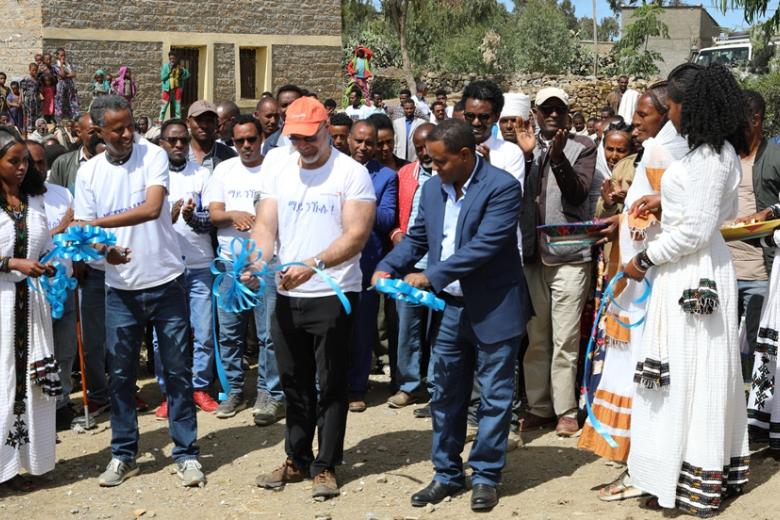 New Water Facilities for Meseret Tabia
Tuesday, November 26, 2019
"Water is life!….Water is life!….Clean water for all!…...Clean water for All!," loudly chanted by children of Meseret Tabia in Enderta Area Programme in Tigray Regional State. This is followed by the chanting and dancing of mothers, elders and religious fathers expressing their joy over gaining access to clean water to their community.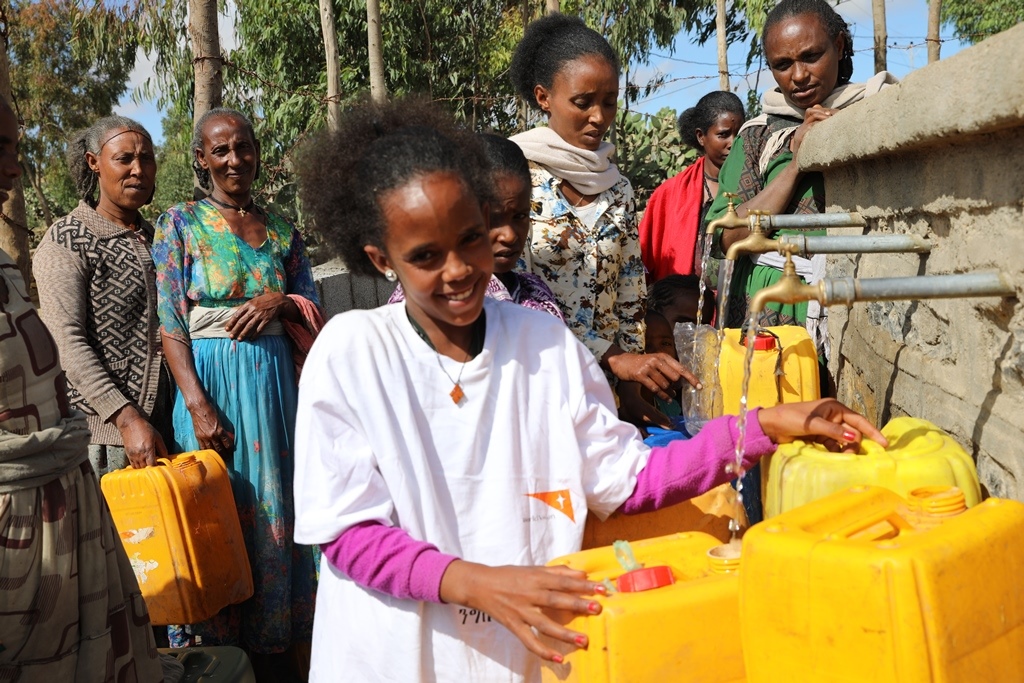 Selam, 13, a grade-five student, was among those singing songs of joy. She is the most outstanding student who always stands first in her class, overcoming a number of challenges that hold her back. Selam has to get up early in the morning, load four jerry cans on a donkey and travel two hours a day to fetch water from a pond before going to school.  "The day I have to fetch water, I arrive at school late and miss class which affects my academic performance," Selam recalls imagining her recent past situation.
"For years, my children and I suffered a lot to get clean water. We have to travel for hours to get a jerry can of water. Even worse, the water was not clean as we [had] to fetch from ponds sharing it with animals which exposed our children to water-borne diseases," says 72-year-old Priest Tekleberhan Kiros. "Today is the day of joy," he adds.
Enderta Area Programme's integrated child-focused long-term development programme outcomes are the results of coordinated efforts of the community and the commitment of staff. The $12 million USD water project included a deep well, two reservoirs and 11 kilometers of pipeline meant to provide clean water for more than 10,000 people.  
 "You can have all the possessions in the world, but without water nothing is complete. When children have clean water around, they can have everything they aspire to have. Children are like seeds. If we plant a seed and don't water them, they won't grow. Likewise, without clean water children could not get an education or have good health, which affects their long term future," explains Edward Brown, National Director of World Vision Ethiopia.
For mothers, like Tsilalmuz Baraki, 26, a mother of four, who travels an hour to fetch a jerry can of water and uses it for everything, including drinking, cooking food and cleaning dishes; getting clean water right at her door is beyond imagination. "It seems like a daydream to see this happen here," she explains with excitement.
But, for Priest Tekleberhan and his neighborhood, who often does the uncommon, regularly borrow a cup of water from each other; it is a gift from heaven.  "We consider this gift from World Vision a gift from God," he describes with delight.
World Vision officially handed over these precious gifts, water facilities, to the community at the inaugural ceremony.
Learn more about World Visions water, sanitation and hygiene programmes here.