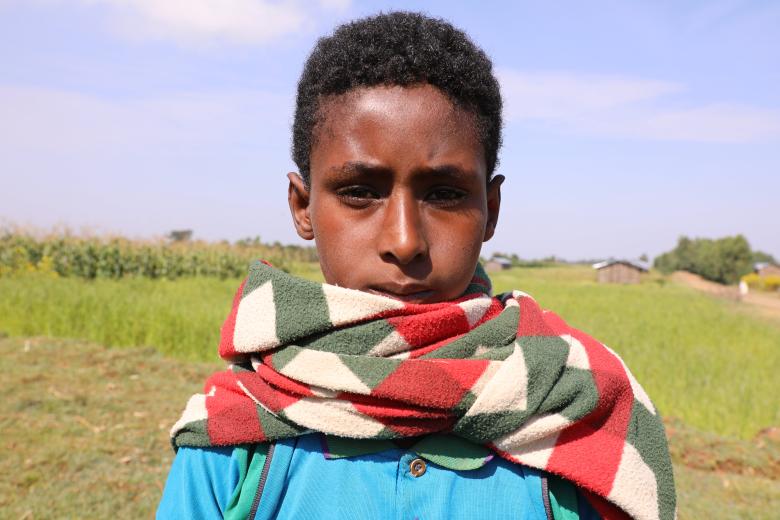 Partnering to end child exploitation: PACE project enables children to dream again
Tuesday, June 7, 2022
A school is one of the most enjoyable places in the life of children. But for 15-year-old Yibeltal, who was engaged in child labour for years, it means more than that. It could be equated to basic necessity. The look and facial expression of the young boy depict how excited he is about being at school. "Now I am back to school and enjoying what a school offers to children. I can say that I am now equal to my peers because I am at school, the place where all children of my age would like to be," he excitedly explains. 

A year ago, he dropped out of school to herd cattle which made him desperate and hopeless. His distressed expression and weak voice portrayed the unspeakable life journey and anguish he has gone through during the time he was engaged in the worst form of child labour (WFCL).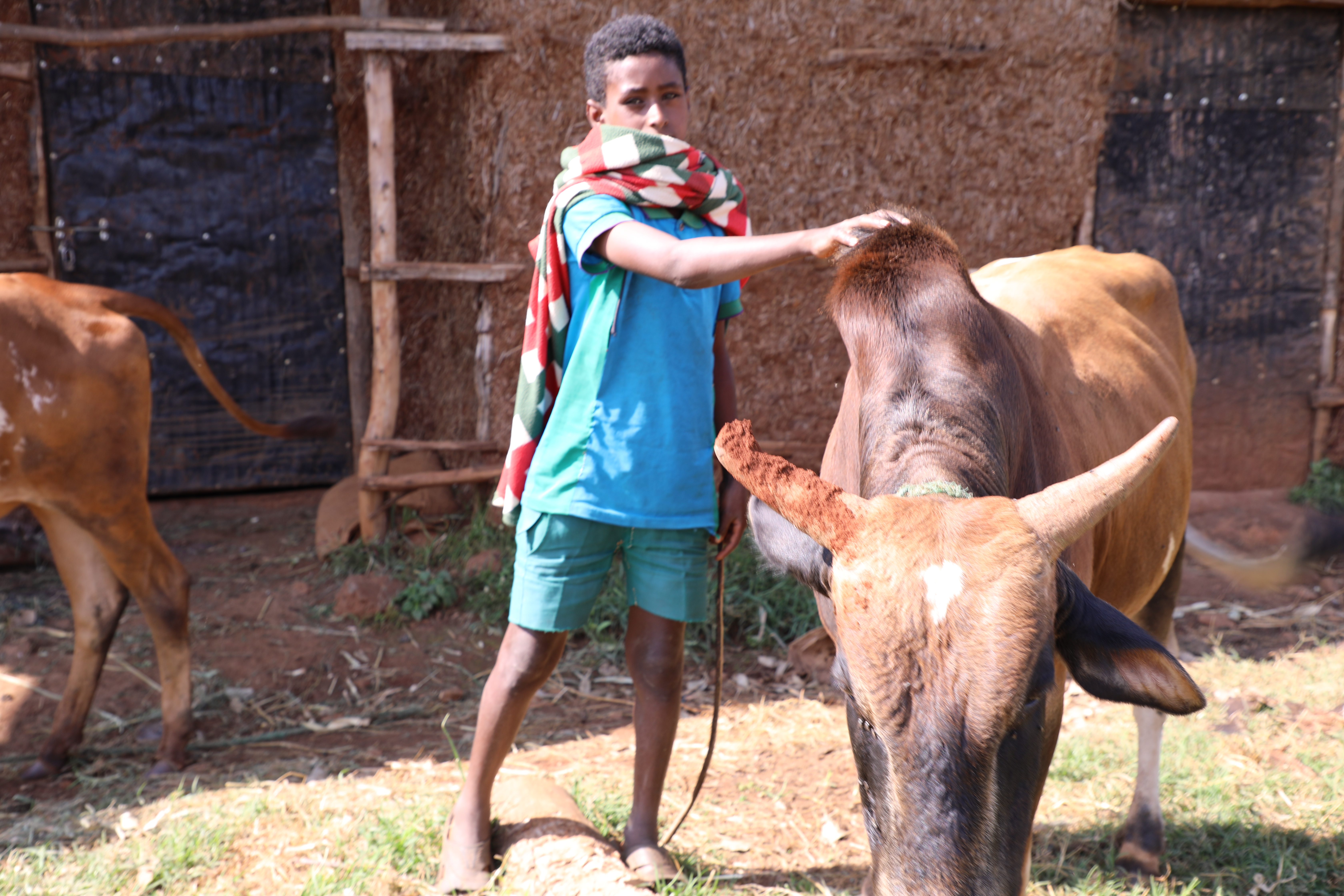 Looking back he says, "Besides herding cattle, my employer was compelling me to fetch water and hoe fruits and vegetables from far and inaccessible places and do any other activities that came to his mind. My employer did not think I could be weary. Whenever I told him I was exhausted, his response was shouting, insulting, and sometimes beating me with anything at hand. His act was breaking my heart leaving me in despair."

Workload and ill-treatment were not his only challenges. The quality and quantity of food provided to him were neither sufficient nor nutritious to satisfy his needs. He says, "My employer's concern was how much work I did; not whether I ate enough food or not. The food I was given was not sufficient and tasty. I was eating the food for the sake of survival."

 Child labour is defined by international standards as work that deprives children of their childhood, their potential, and their dignity, and is harmful to their physical and mental development. The prevalence of child labour in Ethiopia is ever-growing and concerningly affecting the well-being of boys and girls in multidimensional ways. The 2015 National Child Labor Survey indicated that 42.7 percent of children aged five to 17 years were engaged in child labor.

The consortium project named Partnership against Child Exploitation (PACE), which is funded by UKAID Foreign Common Wealth Development Office (FCDO) is designed to support the government and partners' efforts in tackling the worst forms of child labour (WFCL) through innovative approaches by bringing multiple actors together. The consortium is led by World Vision UK including consortium partners Thomson Reuters Foundation, Columbia University (CU), Fifty-Eight, and UN Global Compact Network UK.


It has been a year now since Yibeltal has been emancipated from the bondage of WFCL and back to school through the concerted effort of World Vision and the PACE project. He is provided with school uniforms, clothes, writing materials, and a bag for his schooling. He says, "I am privileged to meet the PACE project that emancipated me from the bondage of child labour. I lack words to explain how much the school materials and school uniforms helped me. They are one of the basic needs for me to stay at school. now thanks to the PACE project, I am proudly attending school with my classmate."

The PACE project has also supported Yibeltal's family with two sheep for raising. The sheep are now expectant. He says, "Now I am fully confident that I will not quit school hereafter due to lack of finance for purchasing writing materials and school uniforms. I will keep on taking care of the sheep and multiply them. The sheep are my source of income for my school needs. When I need finance for school materials, I will sell one of them and purchase what I need." 

Yibeltal is determined to focus on his schooling and achieve his dream of becoming a medical doctor. He says, "The awareness creation training on child labour has transformed my father. I am sure that he will not expose me to child labour practice hereafter. The sheep I received from the PACE project will address my school writing material needs. I am confident that nothing will stop me from realizing my dream of becoming a medical doctor."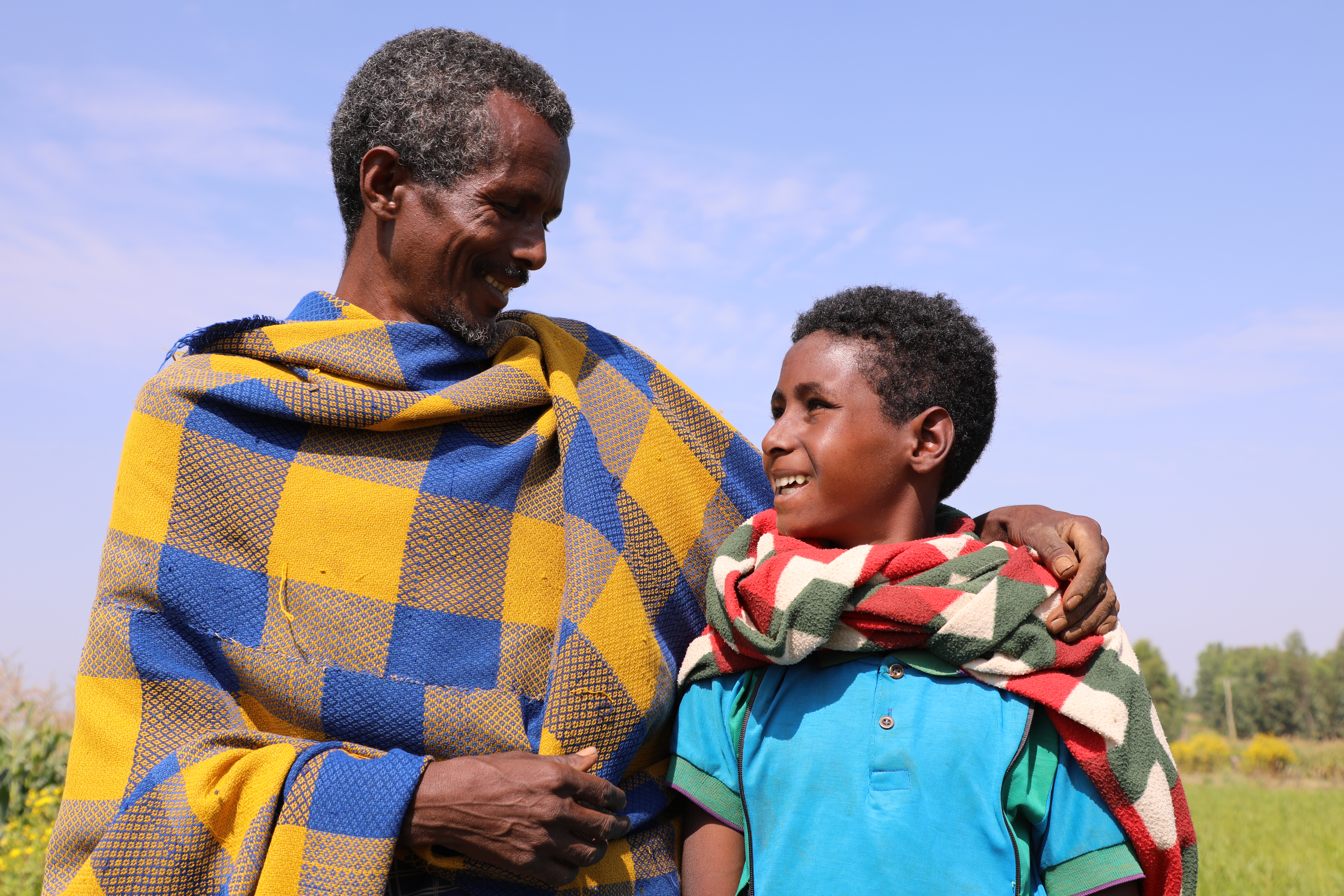 The PACE project intends to bring change for boys and girls to enable them enjoy their rights and be protected from WFCL in Ethiopia. The project aims to reduce WFCL through increasing children's agency to resist exploitation, facilitating access to appropriate alternatives to WFCL, strengthening the legal & policy environment, and supporting the private sector to strengthen their value chain to reduce and prevent WFCL. 
*****************************************
Click here to read more on how we are enabling change and contributing to end child labour in Ethiopia.