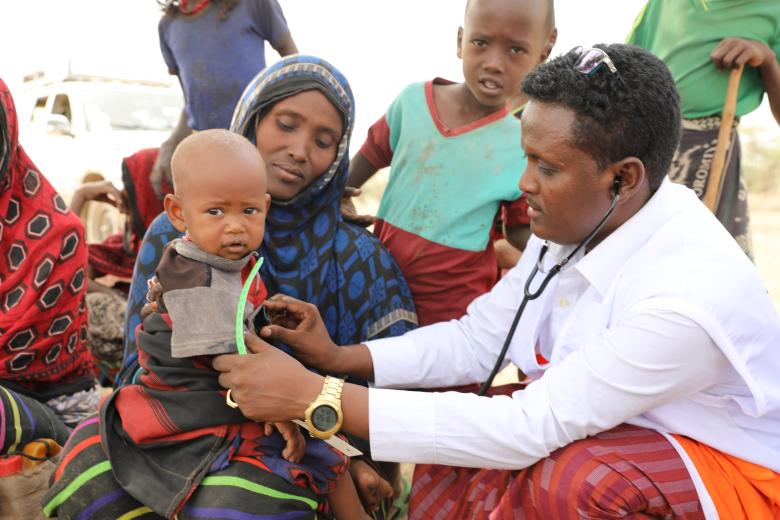 World Vision delivers health services in the most remote areas through a mobile healthcare programme
Tuesday, June 14, 2022
Medanee Kebele, Zone Four, in the Afar region, is one of the most deprived kebele as a result of the northern Ethiopia conflict. The conflict has a significant impact on mothers and children, who lack access to health care. The kebele is a long way from the main road, and getting to the community by means other than by foot is impossible.
Mobile clinics offer flexible and viable options for treating isolated and vulnerable groups. To serve the community, World Vision's Mobile Health and Nutrition Team (MHNT) hiked in over the desert sand for half an hour. "The team traveled to this remote village to conduct acute malnutrition tests, provide basic health care services, promote health education, and assist patient referrals as needed", explains Abdu Mohammed, World Vision's Chefra District MHNT Coordinator.
Assiya Ali, a 25-year-old mother of three, came to the mobile health clinic for health and nutrition assistance for herself and her children. Her six-month-old boy is severely malnourished, and her other children are sick with an acute respiratory tract infection.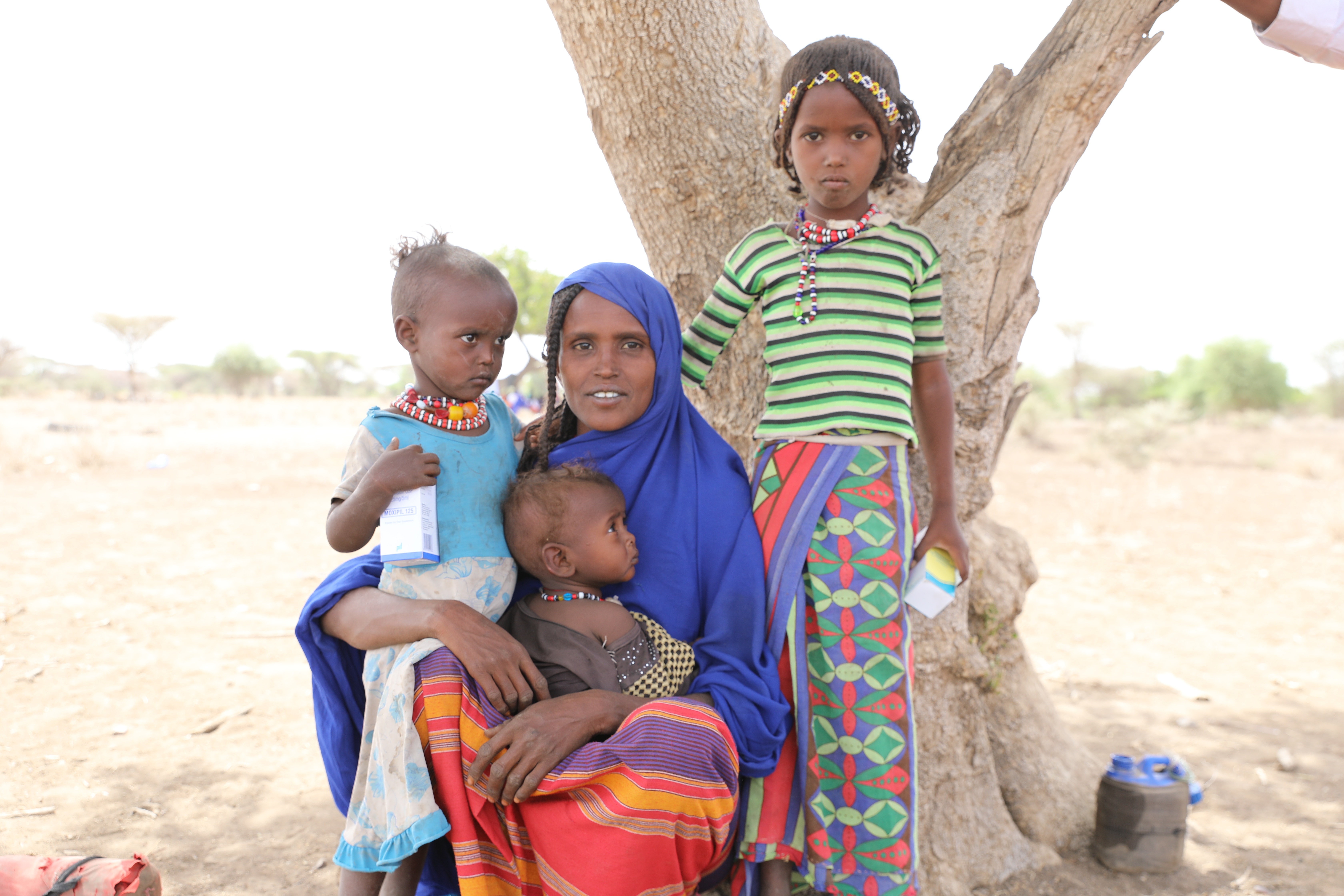 In her village, the mobile health service is the only means to get medical help. She is unable to seek health care in adjacent towns due to a lack of financial resources. "When our children require medical attention, the nearest health centre is in Chefra town", she shares. "Getting medical treatment there is prohibitively expensive. We spend 500 Birr (US$ 10) on round-trip transportation, 3,000 Birr (US$ 60) on medicine, and other miscellaneous charges. In this terrible time, we cannot afford to foot such expenditures."
When Assiya brought her youngest son to the MHNT location, he was visibly malnourished. The experts assessed him and prescribed the appropriate medication. They also gave Assiya advice on how to care for her children. Her other two children were also examined and given medication for their respiratory infections.
Assiya is overjoyed and thankful for the life-saving health and nutrition assistance she has received. "I cherish obtaining these vital services for free in my community", she states. "With your help, I'm confident that my children will make a full recovery and be able to smile and play again soon."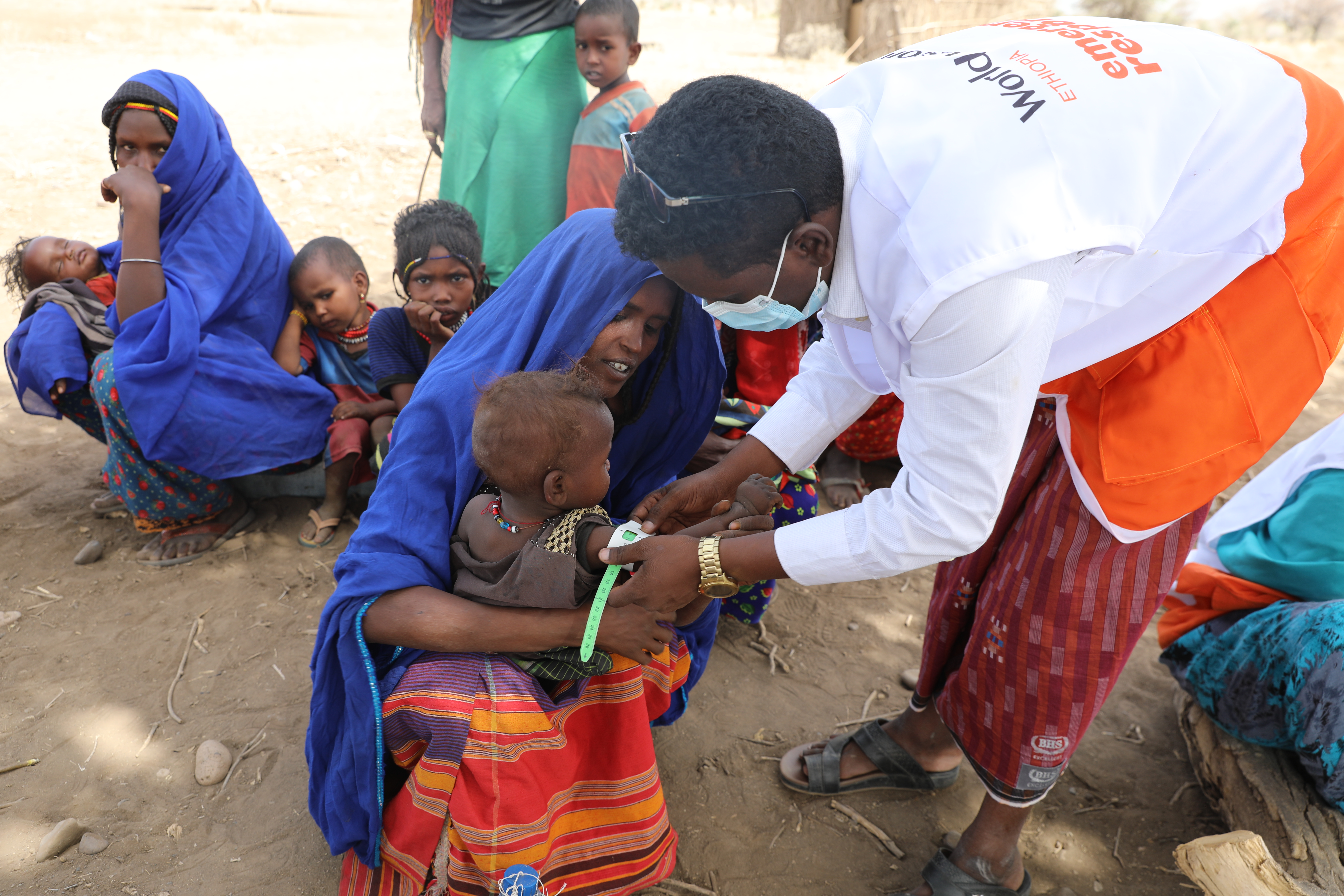 The team also provided health and nutrition services to Dori Hassen, a mother of four. She says, "We are very lucky and grateful to have this mobile health service team in our area. I came for medical treatment for my two children and received the necessary care and advice. I greatly appreciate your help."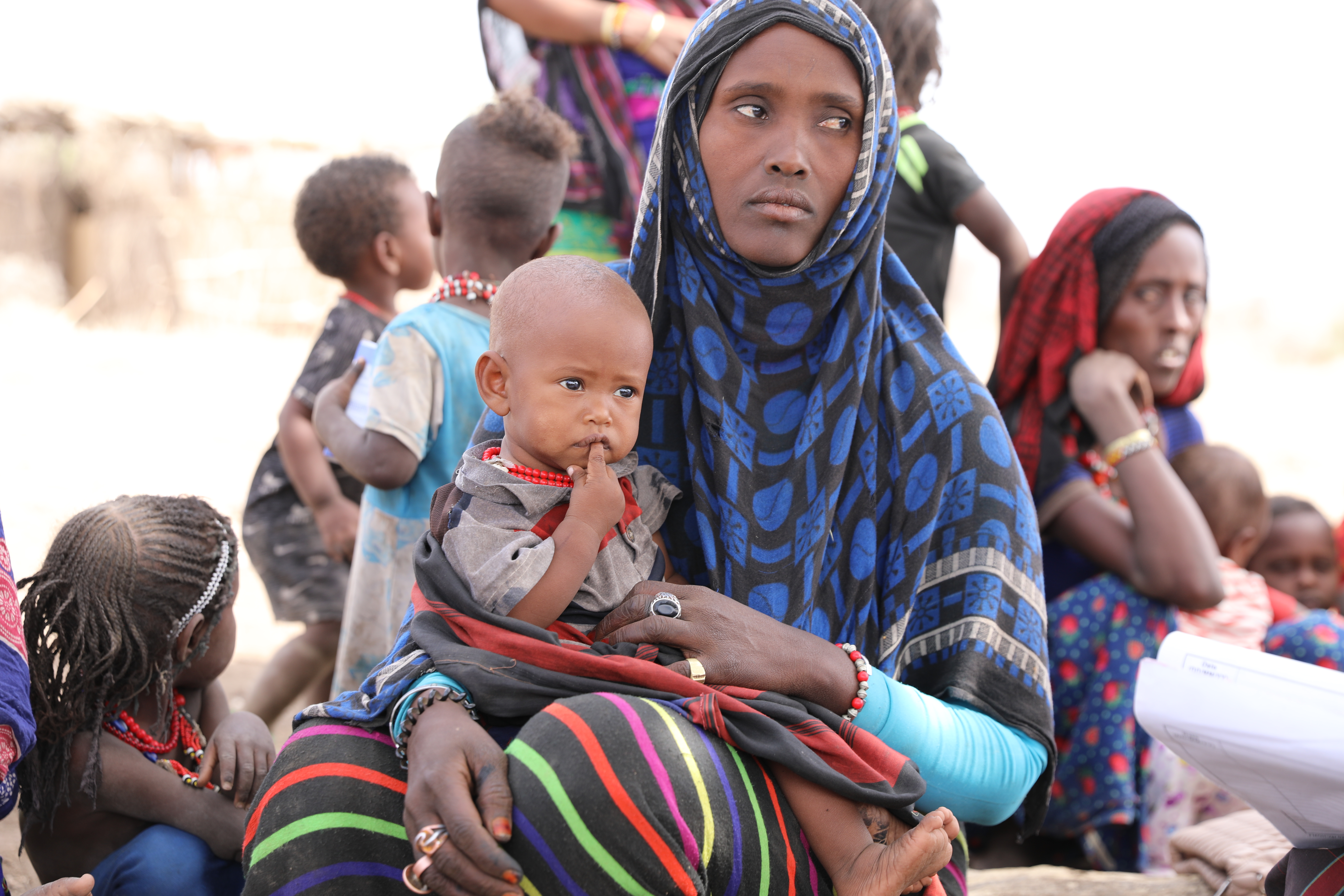 With funding from USAID's Bureau for Humanitarian Assistance (BHA), World Vision is striving to enhance the health outcomes of targeted groups in the Afar Region, particularly children under the age of five and pregnant and lactating women. Thus far, World Vision has reached more than 2,200 conflict-affected individuals in the region through mobile health and nutrition services.
With a mobile health and nutrition team and a facility-based primary health care service, World Vision is striving to enhance health access for conflict-affected communities across northern Ethiopia. Since December 2020, World Vision's Northern Ethiopia Crisis Emergency Response has provided outpatient consultations to more than 405,000 conflict-affected people via static and mobile services. In addition, close to 300 health facilities have received capacity-building training and other support in order to improve the health access of conflict-affected people.
Click here to learn more about and to support to our interventions in health.