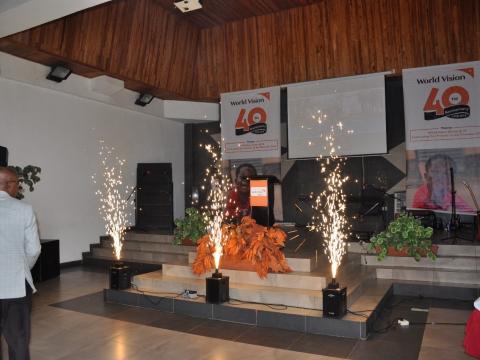 40 years of fulfilling Our Promise to the children of Ghana
Friday, October 4, 2019
On Tuesday, October 1, 2019, when the flares of the fireworks went up, and the anniversary banners came rolling down, the staff of World Vision in Ghana, gathered together with former and current members of the Board and other invited guests to reflect on how far the Lord has brought the organization over the past 40 years.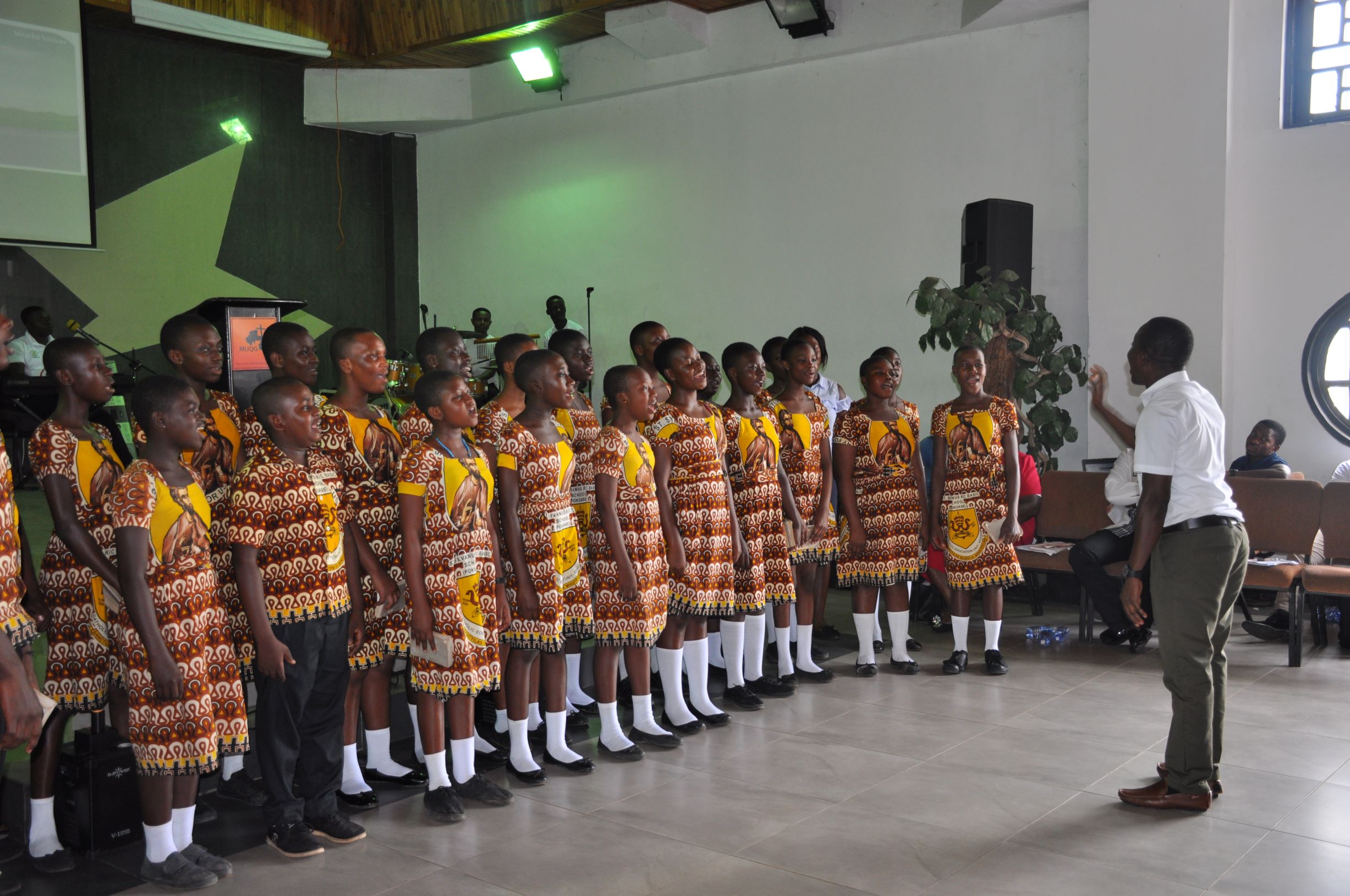 In 1975, when the vision for every child to have "life in all its fullness" was brought to the land of Ghana, the men and women who committed to this feat probably did not know how far their reach would be or how great the impact they would make.
Four decades later, in Accra, an elated gathering of dignitaries, former members of the Advisory Council, current staff, partners, children and media joined together to celebrate World Vision's work in Ghana. This work, which brings smiles to the faces of millions of the most vulnerable children in Ghana was a delight to watch.
In his remarks to the people gathered at the Qodesh, Emmanuel Baba Mahama, the Chair of World Vision's Board of Directors in Ghana said the 40 years' journey has been both fulfilling and challenging. He was emphatic about the presence of God in the work of World Vision.
"The 40 years we have journeyed is not so much about the challenges or the successes, it is about the one who has journeyed with us from the very beginning to where we are now," he said.
Baba Mahama encouraged the staff ahead of possible future obstacles, "for us to be required to raise the funding we need to continue our work is a veritable task," he said.  But, he also encouraged staff and stakeholders gathered to contribute to local resource mobilization efforts to sustain World Vision's work in Ghana and the organization's promise to the children of Ghana.
According to Mr Mahama, World Vision has overcome many challenges that stood in the way of fulfilling the organization's vision in Ghana. Over the years, the organization has, against all odds, made many advancements towards improving the well-being of children in different parts of Ghana in various sectors including education, water, sanitation and hygiene (WASH), child protection, health and nutrition as well as livelihoods.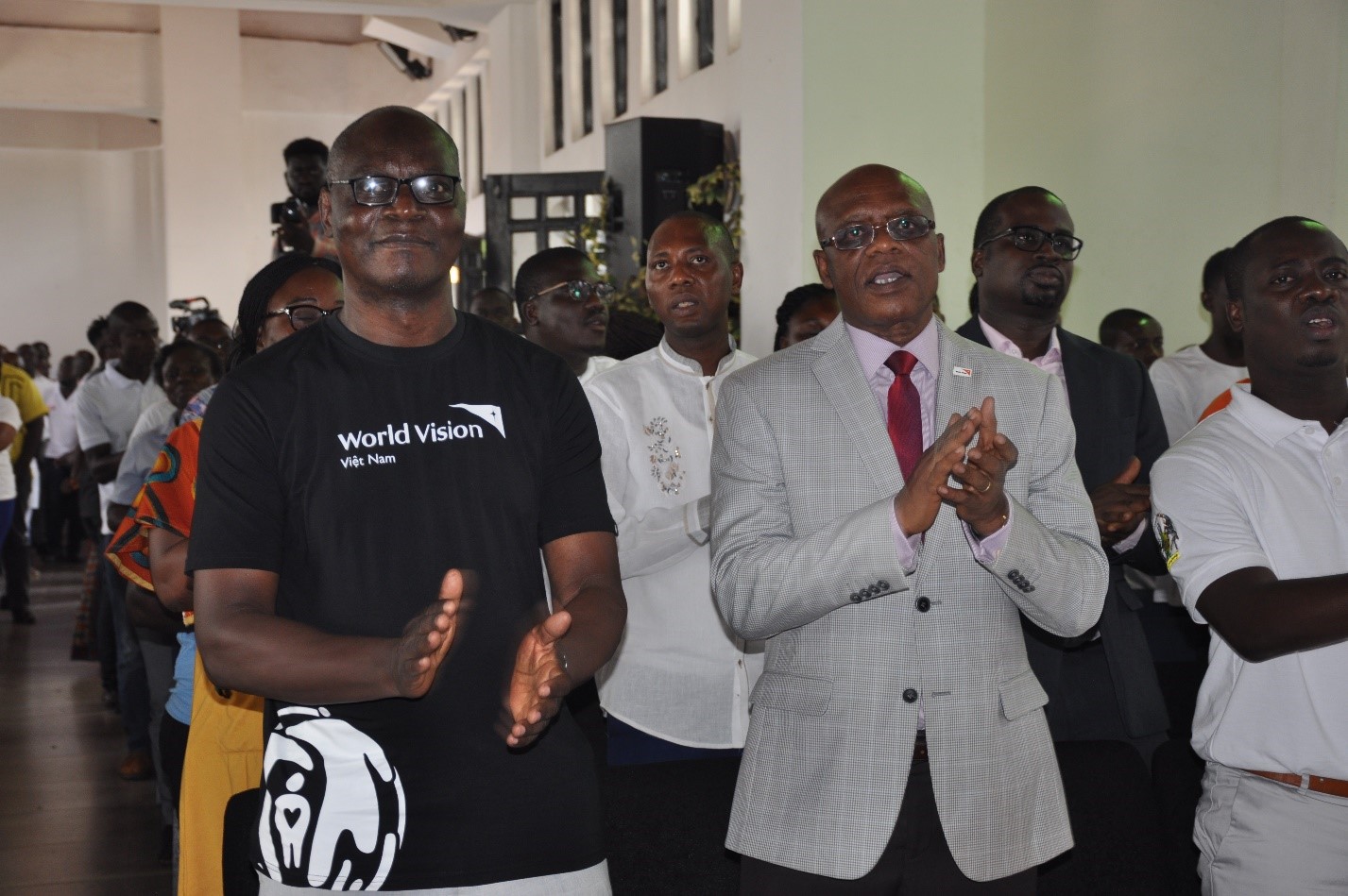 According to the National Director of World Vision's work in Ghana, Dickens Thunde, "the time has come to go through a painful process of rebirth like an eagle to have another 40 years of serving the most vulnerable in Ghana."
World Vision is an international partnership of Christians whose vision for every child is "life in all its fullness; our prayer for every heart, the will to make it so". World Vision International started working in Ghana in 1975 and opened its National Office in 1979 in response to economic and social challenges being faced in some parts of the country at the time. World Vision works in 14 regions of Ghana and currently operates 22 area development programmes.