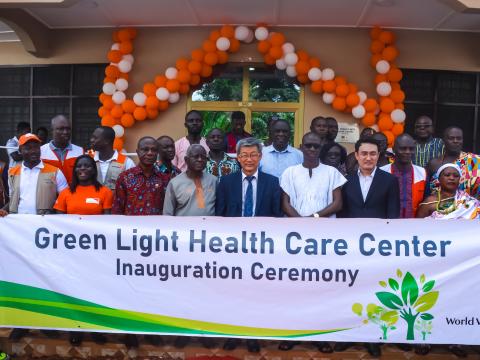 Access to Quality Healthcare for the People of Saamang
Friday, November 15, 2019
Saamang, in the southern part of the Fanteakwa district, is a small community with a population of almost 9,000 people. The community is not fortunate to have the privileges that urban areas have. The road leading to the village is long, muddy and bumpy. Not many cars can make the treck when it rains because the roads become flooded. For the people in the community, being sick during the rainy season meant walking down the long muddy road, sometimes under dire circumstances, to get to a hospital.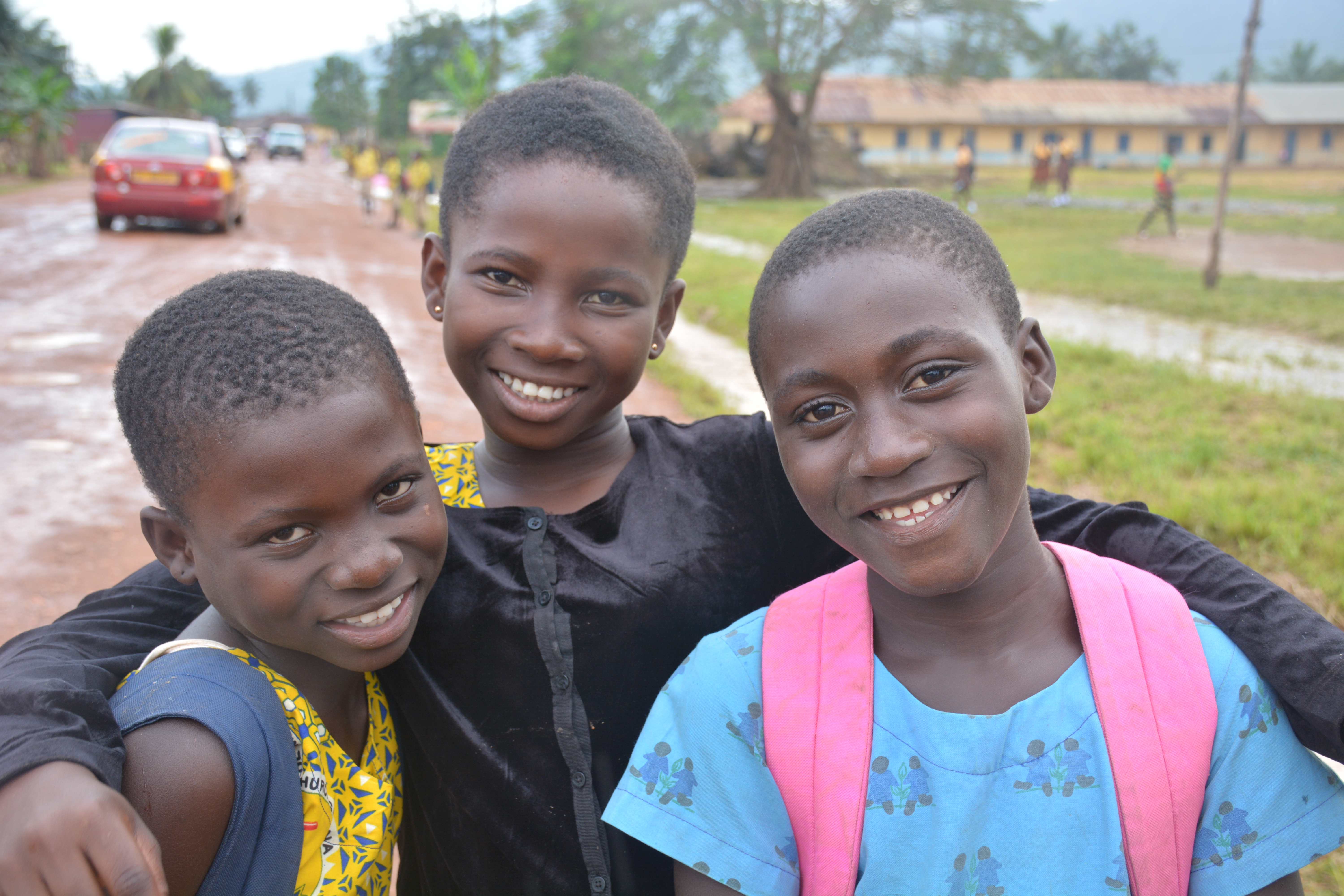 Saamang and the communities that surround it have traditionally depended on a Community Health Planning and Services (CHPS) facility. This facility serves as the only health facility for the community but they are only equipped to handle minor cases.  In situations, such as childbirth and during an emergency, the patient would have to be sent to the district health facility to be treated, which can be very difficult.
"It is difficult for us to access a good health facility. Many times when we are sick or when our children are sick, we have to travel long distances to get to the hospital at Osino. In case of an emergency, we find it difficult because getting a car or motorbike can be very hard when it is late or when the roads have been flooded by the rain," said the Queen Mother of Saamang.
Together with community members, World Vision staff in Ghana identified the need for a Health Care facility in the community and collaborated with generous donors from Korea and KIA motors to meet the need. The state-of-the-art Health Care Unit also comes with a Mobile Clinic van that will be used to access hard-to-reach communities.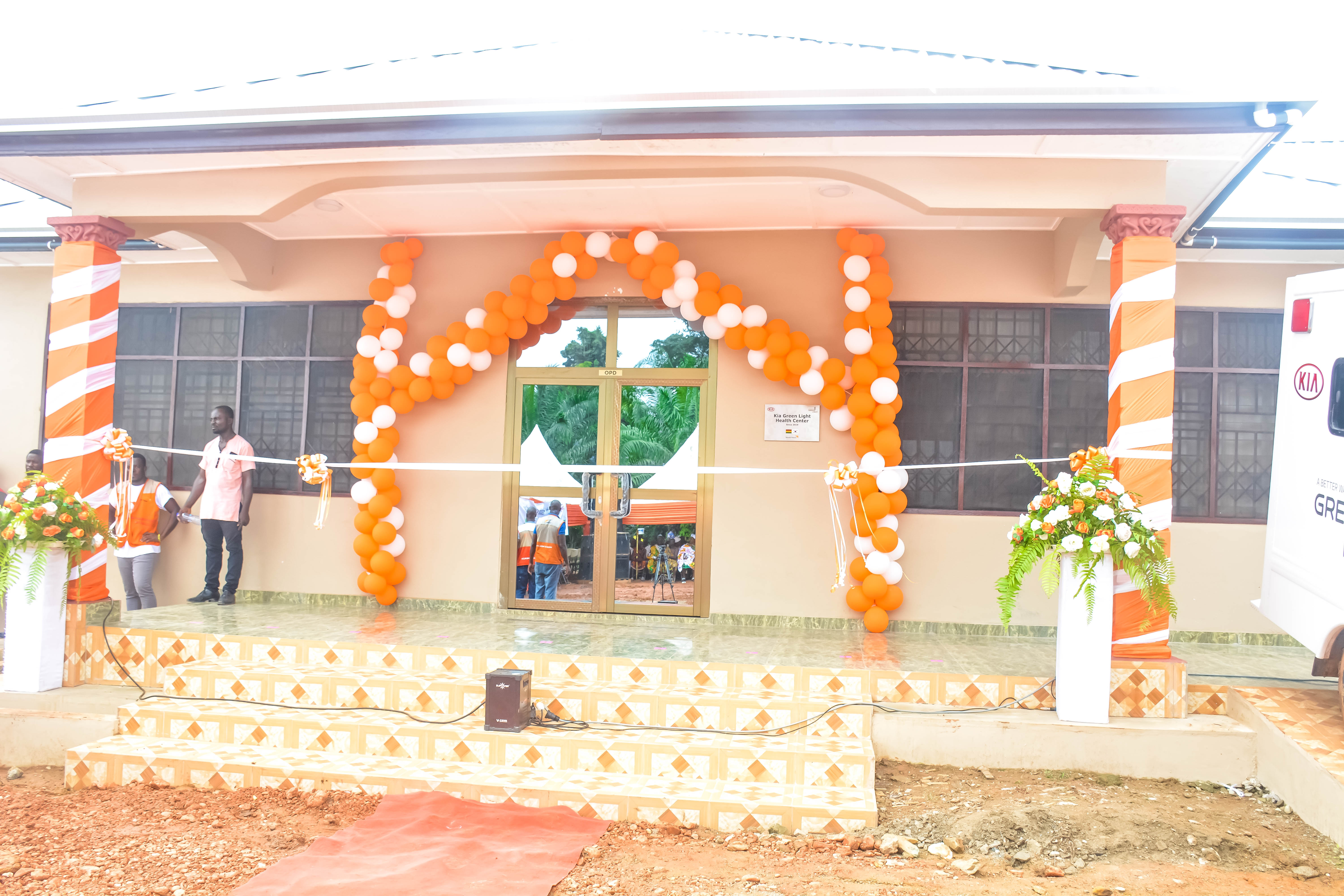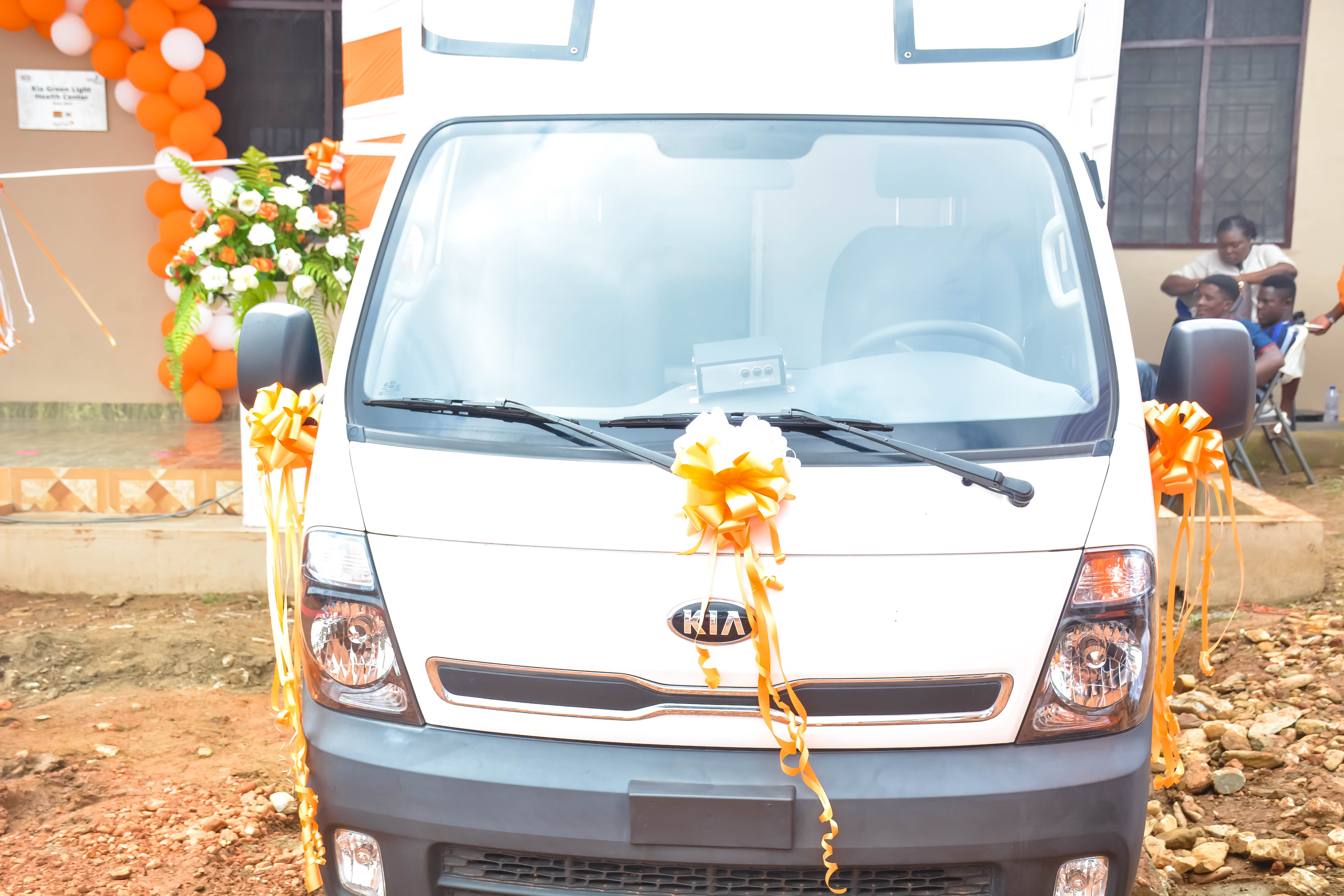 The facility was handed over to the Ghana Health Service who staffed it with a Physician Assistant and Nurses.
In his speech at the hand-over ceremony, the National Director of World Vision in Ghana, Mr. Dickens Thunde said, "this health center and the mobile clinic van, apart from bringing health services closer to households, will also enhance the most productive use of patrons' time. Community members will no longer have to travel long distances to seek health care. This will allow children to have more time to go to school and have a healthy life. [And], pregnant women in these communities will no longer have to take long, bumpy rides on a motor king or motorbike to access health care. Investing in our women and children not only curbs preventable deaths it also serves as an economic investment because the health of every citizen in our community is paramount to the development of that community."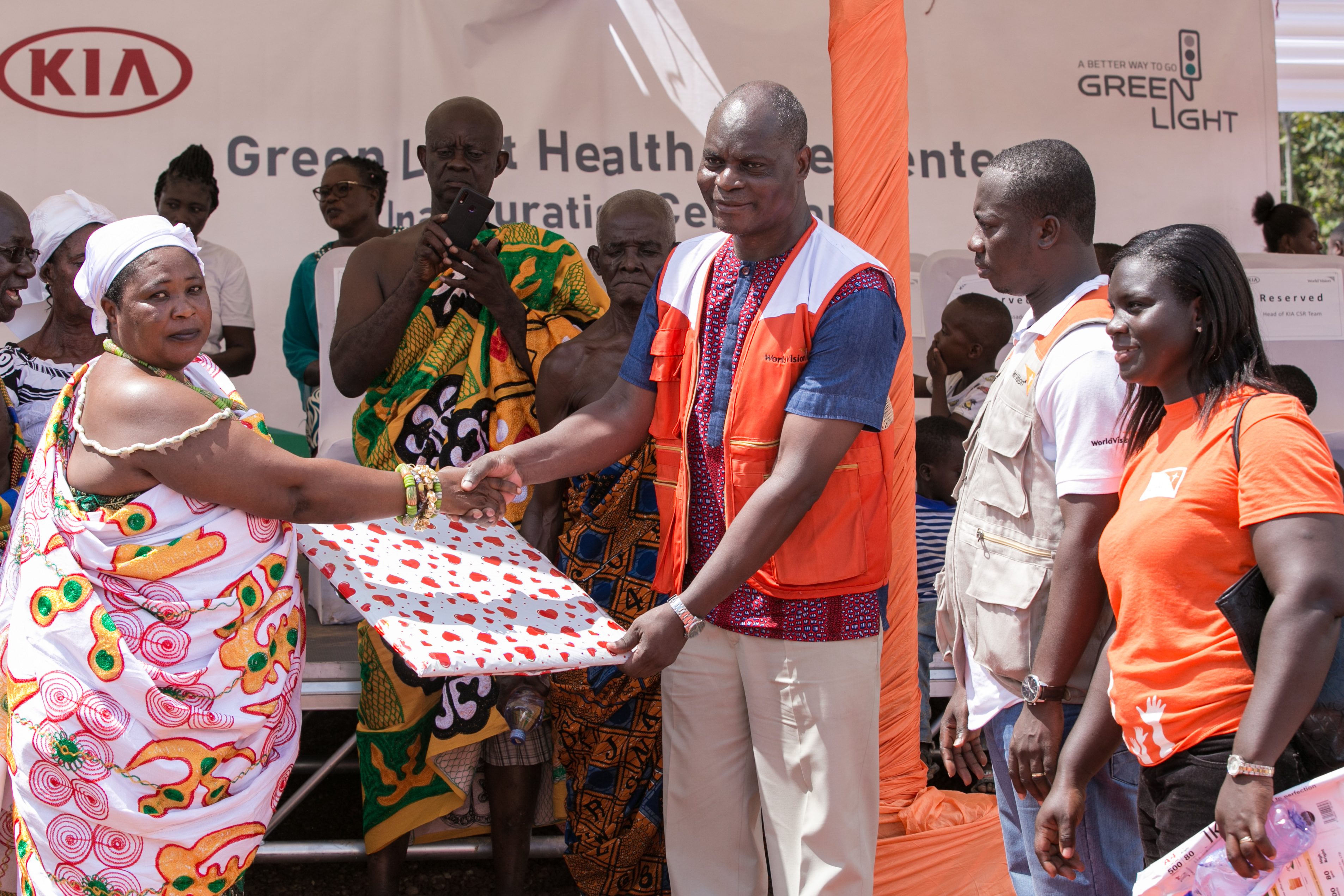 Members of the community shared their joy and gratitude with singing and dancing, thanking the staff members World Vision in Ghana, the donors of World Vision Korea, and KIA motors for their generosity. They were grateful that their pregnant women will now have a safe delivery and that their children will have easier access to quality healthcare.