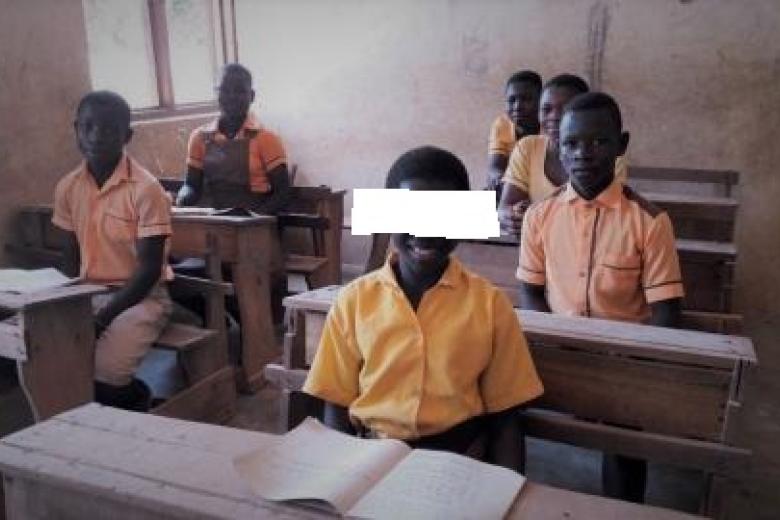 Restoring the Hopes of Children in Jirapa District
Monday, September 26, 2022
According to data released by UNICEF, children around the world are routinely engaged in paid and unpaid forms of work that are harmful to them. However, they are classified as child labourers when they are either too young to work or are involved in hazardous activities that may compromise their physical, mental, psychological, educational and social development.  Among the issues faced by children living in Jirapa is child labour where children are forced to drop out of school to work.
Being raised in a poor family background with the hope of becoming a medical doctor in the future, Ayisha Naantagba, had her dreams nearly shattered due to working to financially support the family.
It all started when the need for a caregiver arose after the birth of her auntie's baby. Out of poverty and ignorance, Ayisha was sent by her parents to perform that role at the expense of her education and was forced to drop out of school to be able to support the household financially. This is the reality many girls like Ayisha are battling with in Jirapa.  
"I discovered Ayisha's constant absenteeism from school and eventually, her disappearance from the community. I followed up and realised she has moved to stay with her aunty" Mr Daari, a community volunteer added.
World Vision Ghana in partnership with Child Welfare Supervisors and Community Volunteers, parents and families were sensitised on the need to prioritize education which is a key driver of development. Children can only be change agents of their communities through quality education.
World Vision with the help of the community volunteers was able to bring back Ayisha from her Auntie's house to further her education. Educational support and materials were given to her return to school to become the medical doctor she had always dreamt of and to serve her community and mankind as a whole.
"Thanks to World Vision Ghana, my ambition of becoming a medical doctor will be fulfilled, I am so happy'', Ayisha said.
World Vision works to tackle poverty at its roots by applying integrated approaches which include water, healthcare, education, child protection and income generation, so every child can grow into whom God created them to be.