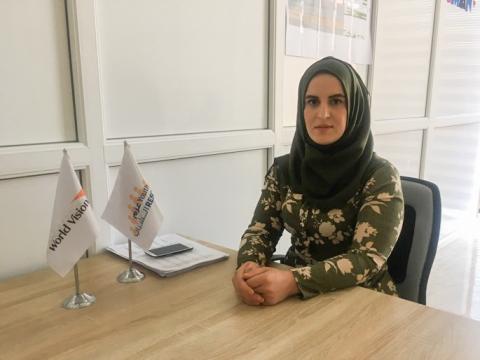 Empowering Kazeen to Support Her Family
Thursday, May 30, 2019
At 24 years old, Kazeen has many ambitious dreams for her life.
"I always dreamed of securing a job to live as an independent woman and to break the social barriers. At the same time, I wanted to earn a modest salary to support my family, whom despite their poverty, supported my education with a bachelor's degree in agriculture. I also dreamed of making a difference for our generation."
Kazeen comes from a family of seven living in the town of Domiz in Northern Iraq. Financial crisis struck the region following the rise of ISIL in Iraq. In a struggling economy, it has been difficult for large households like hers to cover their financial needs, especially those of their children. This prompted Kazeen to actively pursue employment to support the livelihood of her family and to empower herself as a female from the community that is now hosting people displaced from both Iraq and Syria.
Many women in her community are socially marginalised, and under-age marriage is a frequent occurrence. Although access to education nationally is now generally in good status, there is little self-determination to pursue a career for women in rural communities. Most are housewives or provide additional modest support through raising livestock or through producing and selling of agribusinesses. As Kazeen searched for a job, she found all doors she knocked on were closed to her. Employers were not interested in hiring a recently graduated student and preferred to hire skilled and experienced workers. In addition, it was challenging for her to find a job as a female in any sector due to cultural sensitivity, leaving Kazeen with little chance to find employment in many male dominated sectors.
Kazeen was eligible to participate in the Youth Resolve Programme's apprenticeship for a three month placement in a factory that produces frozen foods. Through this experience, she acquired skills in managing teams, supervising the production line, and marketing products. She felt very happy to learn about opportunities available for youth to help them access livelihoods through the MADAD Youth RESOLVE Programme. The money she earned during the apprenticeship helped Kazeen to decrease the financial burden on her father and support him with providing for the financial needs of their family, particularly medication for her sick mother.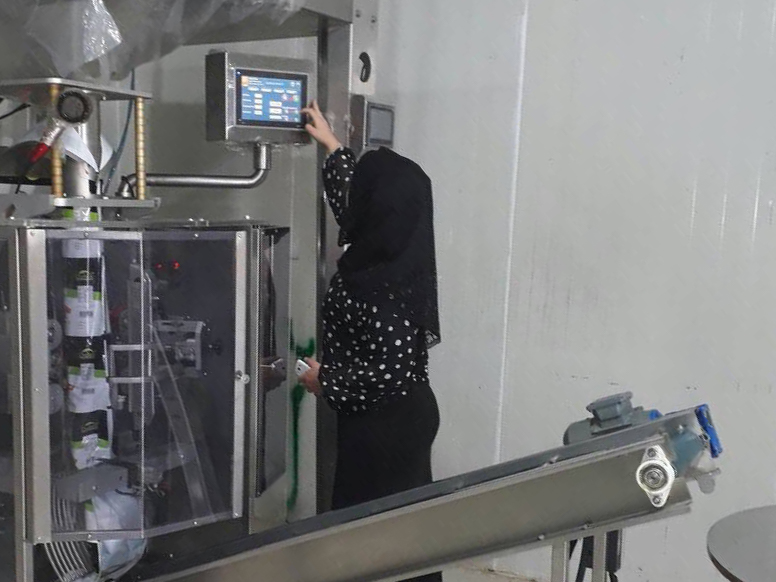 "Having this job gave me the ability to go out with my friends, as previously I was not able to gather with them since I had no money. Having more opportunities like this one will influence the lives of youth and encourage local companies and factories to support youth in accessing jobs, and I hope it will continue"
Upon her successful completion of the apprenticeship, and due to her quick learning and attitude, she was offered a fixed-term employment contract in the factory. In her new assignment as production line monitor, she supervises a team of 12 female labourers as team leader. Throughout the apprenticeship, Kazeen was happy to gain more confidence and self-reliance, as well as communication and leadership skills. Accessing livelihoods encouraged and motivated Kazeen, giving her the chance to be productive and to take on responsibilities leading to a new sense of purpose in her life.